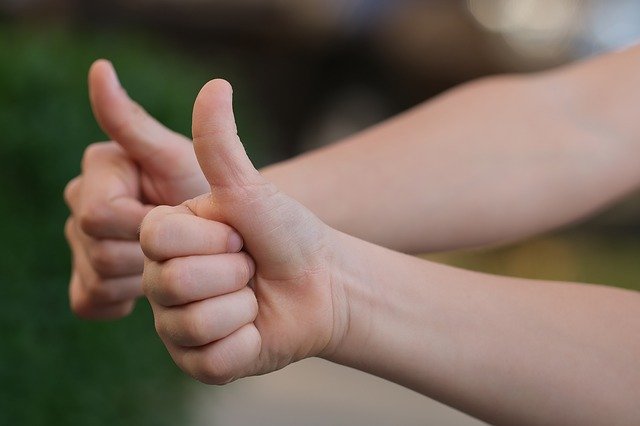 A fresh New Year is here and with it comes an opportunity to do so many life-impacting things in new ways. Here are a few true savvy problem solvers across three categories—Fitness, Wellness & Self-Care, and Problem Solvers—that will indubitably impress.

*************************************************
FITNESS
*************************************************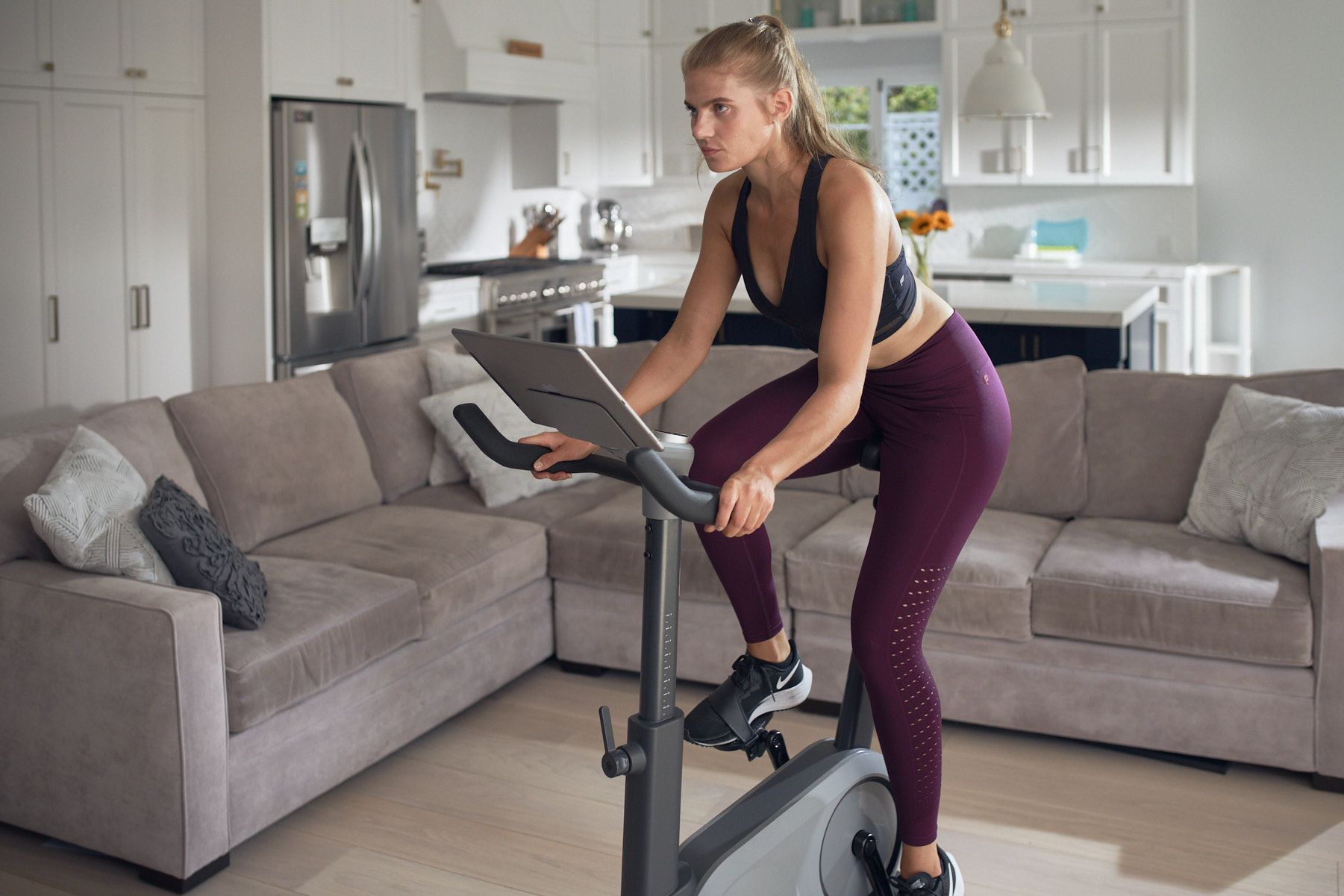 AI Smart Bike from RENPHO (https://renpho.com)
For those looking to maximize health and workouts this year, this full size yet compact AI Smart Bike from RENPHO is a great gift or get. This bike is a one-size-fits-all solution that offers truly personalized workouts at one of the most accessible price points on the market. The AI Bike actually learns from you, and comes complete with free precision training courses and a complementary RENPHO app that allows you to connect your favorite devices and programs. Your workout is just that: your workout, and this bike knows that. Have a personal AI trainer at home and get assessed, real functional threshold power training with automated resistance change based on your level, power output goals and cadence. This bike features enhanced precision as well. RENPHO uses a reversed electric car technology to create truly precise resistance by using the smart motor damping—taking it a step further than electromagnetic resistance. With five training modes and 75 different programs and classes included, plus a power training course, this bike will carry you toward your goals and help you feel your best. Your workout at home doesn't have to be lonely either. Connect with a multiplayer race community and start racing other members in an AR environment.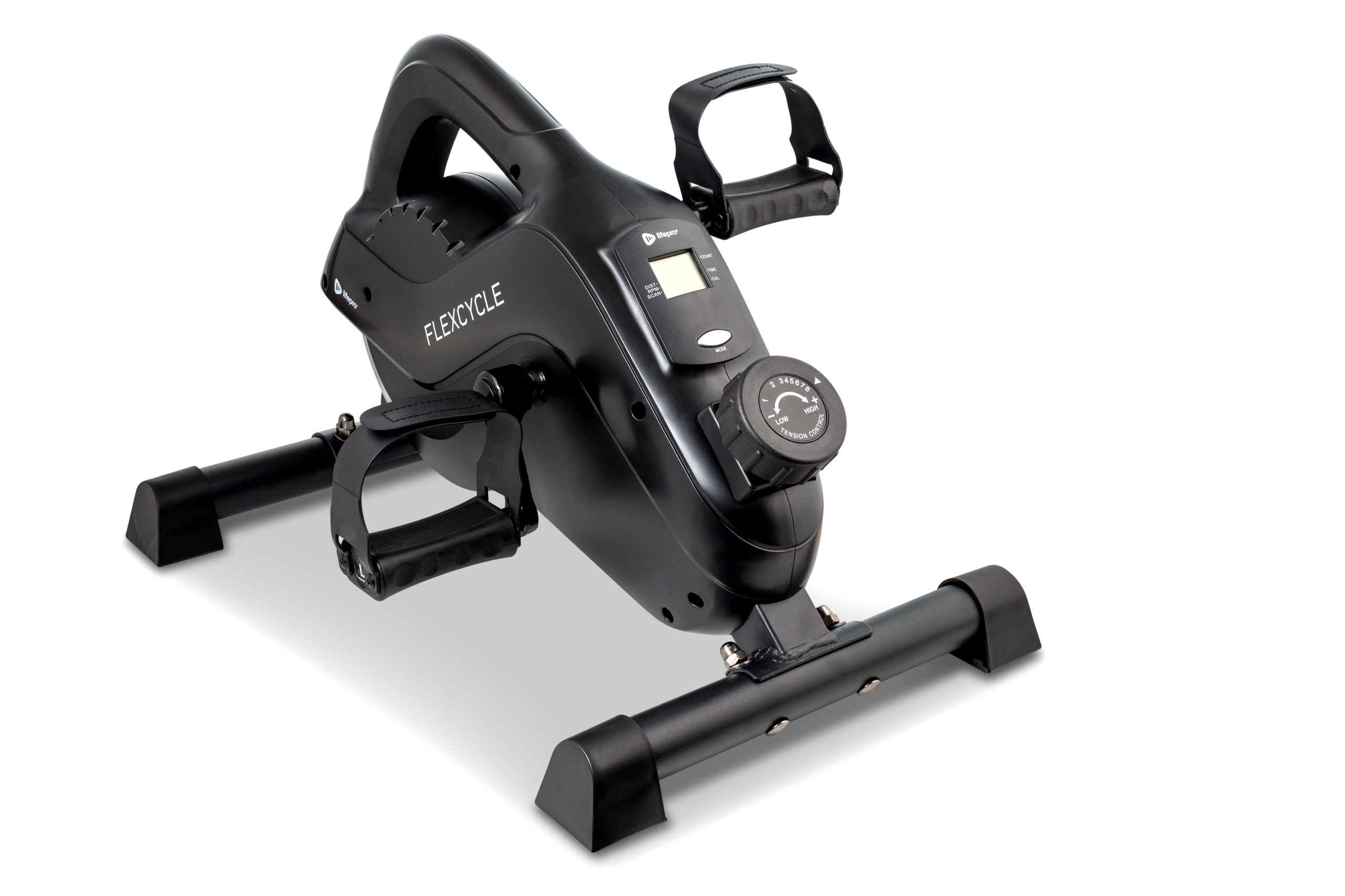 FlexCycle Under-the-Desk Exercise Bike from LifePro (www.Amazon.com)
Make the most of your home office and other seating space with the new FlexCycle Stationary Exercise bike from LifePro. This under-the-desk bike is easy on the joints and makes squeezing some aerobic exercise into your day a breeze. Use it to clear your mind while you simultaneously build up stamina and tone muscles. Included with the bike are optional resistance bands that hook up to the desk bike, so you can up your office workout instantly—whenever you like. It's not only perfect for workouts while you work, but also while sitting and streaming a favorite TV show and other occasions. Its compact design helps make it easy to store and pack away, and portable handles are included. Its soundless motor keeps you engaged with your task at hand, while stabilizers keep your mini stepper from moving. Optional straps tether the stationary pedal exerciser to your chair. You can even track your progress with the mobile app, available for free download through the Apple and Google Play stores. Login via your smart device or computer to track workout progress and view relevant stats to help reach your fitness goals. This easy, aerobic exercise tool supports full-body wellness to clear your mind while harnessing the body's built-in repair and recovery mechanisms. Every portable exercise bike peddler bearing the LifePro name undergoes rigorous testing to make sure it delivers on power and efficacy, plus it comes with live support and a lifetime guarantee so you can feel confident with your purchase.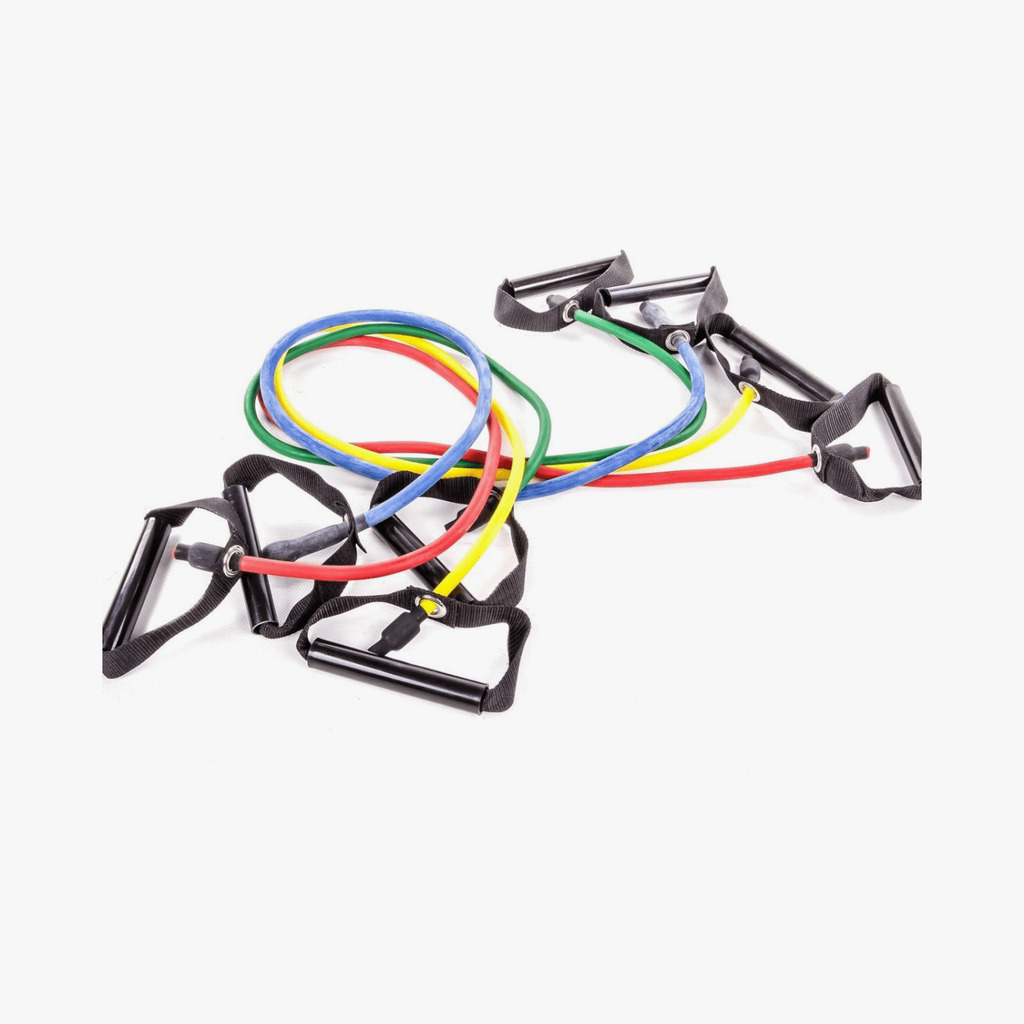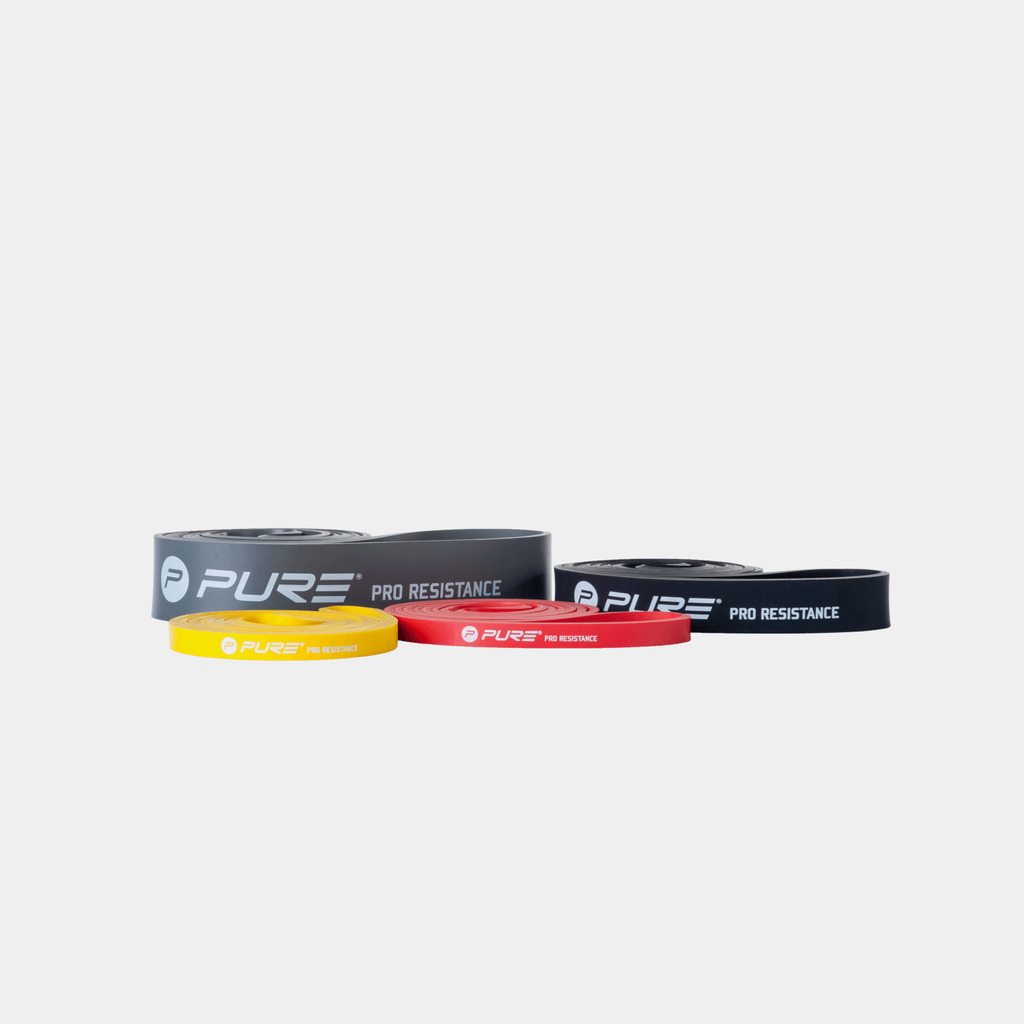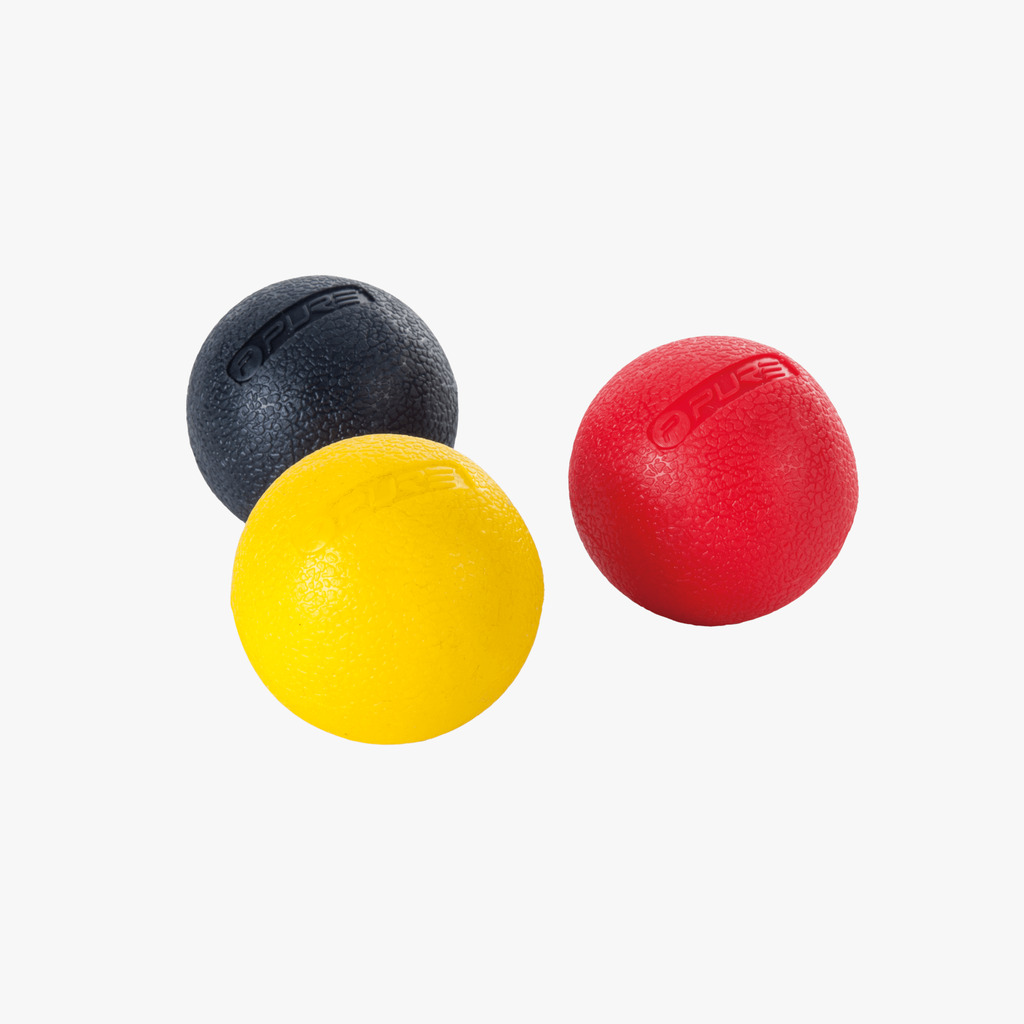 Fitness Equipment from Eleiko (https://shop.eleiko.com/en-us/)
Make this year your best yet with the all-new fitness equipment from Eleiko. The company's P21 Pro Resistance Band Set is one great way to upgrade your workout with ease, anywhere you might be—at home, a hotel room, the park…anywhere! The Jump Stretch Band enables effective stretching and improves results when using them to perform push-ups, bench presses and squats. These bands offer four different levels of resistance from 33-110-pounds to help you along any step of your fitness journey. Eleiko's Light Fitness Tube with PVC handles are a training tool that increases strength, agility and mobility. These sturdy exercise bands with handles provide a secure grip and allow users to perform a variety of strength exercises for the entire body. The bands are available in four different resistance strengths. They are made of skin-friendly natural rubber and are ISO 9001 with CE marking. To finish off your workout and improve recovery time, I like Eleiko's P21 Massage Ball Set. These massage balls are a great tool for self-treatment of trigger points and relieving muscle tension. The size and the shape of these balls make it possible to work small areas and deep tension in the fascia and muscles. There are three different levels of hardness—soft, medium and hard—in the set to suit whatever needs your body requires.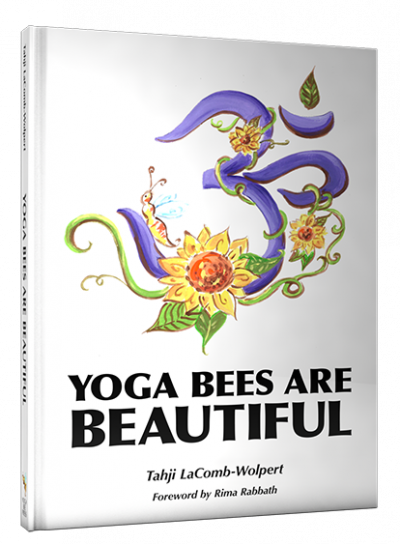 Online Yoga Practice Videos at YogaBeesAreBeautiful.com (http://www.yogabeesarebeautiful.com)
YogaBeesAreBeautiful.com is a platform for health, wellness and self-care-minded consumers who seek to both feel and look their best. Launched by author and yoga expert Tahji (Beth) LaComb-Wolpert, YogaBeesAreBeautiful.com is a community that is a reflection of her own personal yoga lifestyle. This lifestyle is one she believes can be adapted to anyone who's interested in living a healthier and happier life. The concept is simple: like a honeybee, one can work hard, be a part of a joyful community and use a deep underlying principle of compassion to work through life's ups and downs in a way that becomes a manifestation of sweetness for all – like honey.  For yoga and fitness enthusiasts, YogaBeesAreBeautiful.com provides easy and free access to Tahji's yoga, Pilates and even her dance teachings. Tahji, who danced professionally for 15 years, is an esteemed instructor who has been teaching since 1986! Her claim to fame is that she has been a magnet for other amazing teachers, having been learning from masters starting at a very young age. Teaching is her passion, and she specializes in working with an array of various conditions, helping her students get stronger and healthier. The site also details Tahji's new, decidedly beautiful and entirely gift-worthy "Yoga Bees Are Beautiful" coffee table book full of inspirational words and images evoking serenity, affirmation, guidance and inclusion. This large-scale, colorful hardcover book is filled with custom hand-drawn illustration artwork and stunningly artful yoga pose photography. YogaBeesAreBeautiful.com also offers sweet apparel, décor and more based on uplifting artwork from her book. For Valentine's Day (or any occasion), the brand's 'Hearts Collection' of t-shirts, hoodies and pillows will surely be lovingly received. Tahji believes it's healthy to give and receive gifts that were made with love, to keep us uplifted and inspired.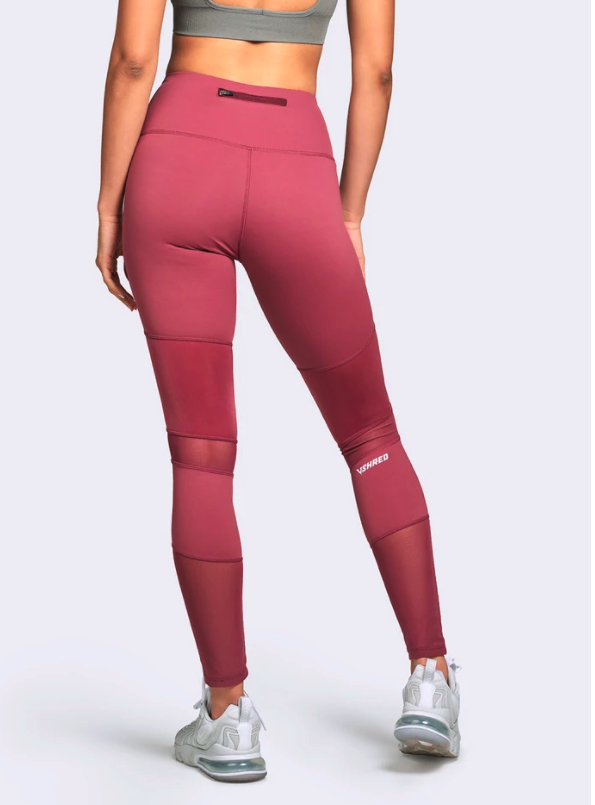 Premium Activewear / Leggings from V Shred Threads (https://vshredthreads.com)
From a high-intensity workout to a hot yoga class to just lounging at the house, you need a go-to pair of leggings that can follow you to all your favorite activities. The Seamless Flex Legging by V Shred Threads is a noteworthy option. These are specifically designed to provide the ultimate feeling of comfort, mobility and support no matter what you're doing. Because of their unique design and soft stretchy fabric, these leggings are unlike any other. Body contouring and breathable, buttery-soft fabric with four-way stretch offers a guaranteed flattering fit that forms to your body-specific type. These leggings also feature a high waist fit with a ribbed waistband to synch and provide optimal tummy-toning support during workouts. Their unique booty contouring design is meant to lift and support, as well as provide a flattering design down the leg to slim and elongate. V Shred Threads also offers the Breathe Zip Pocket leggings. These leggings feature a zip pocket on the back waistband to secure your small accessories. So, ditch the extra bags and bring your small keys, phone or wallet out with you to run errands or get a workout in. Breathable mesh leg panels to keep you cool during a workout. These also boast flexible fabric that stretches and forms to your body. The double-lined tummy controlling high waistband keeps your waist cinched and stylish.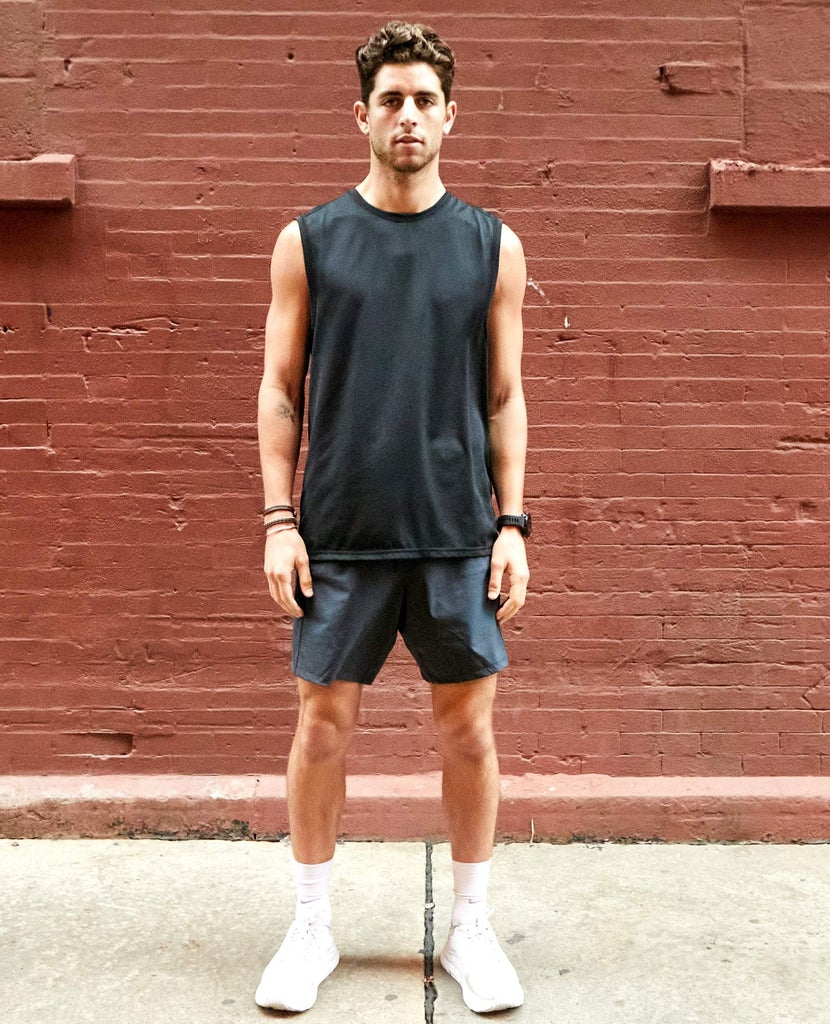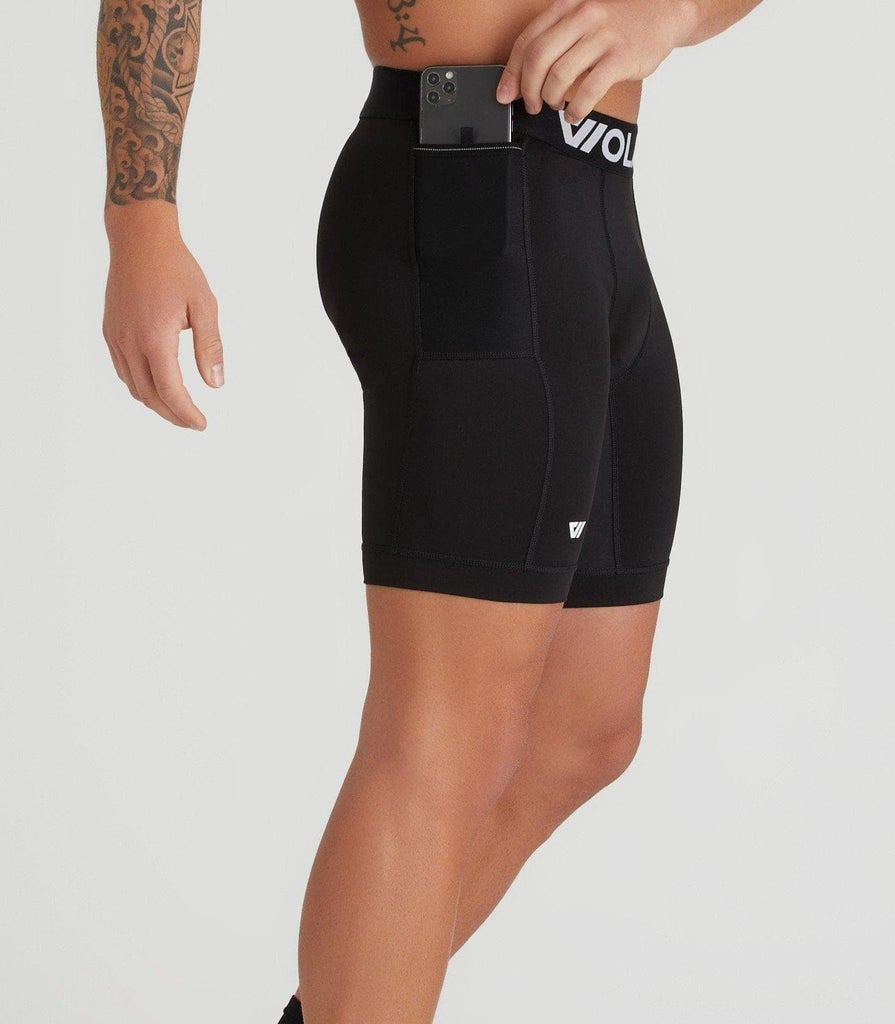 Athletic Compression Shorts and Muscle Tank from WOLACO (www.wolaco.com)
Guys who are fitness fiends will surely love amping up their gym wardrobe with the Bowery Muscle Tank from WOLACO. Made with luxe micro-mesh, it boasts breathability to keep the wearer cool and comfortable during those heated workouts. This high-performance tank top provides mobility and support while also keeping him ultra-comfortable, whether at the gym, on-the-go or at home. The company's North Moore Men's Compression Shorts are specifically designed with two of the world's only compressive sweat-proof pockets. These WOLACO compression shorts are made for running, hiking, HIIT workouts, lifting and even yoga. The shorts have two sweat-proof compression pockets that can fit all phone sizes for convenience, so he can enjoy his favorite music or podcast while working out. The moderate compression of these shorts is perfect for all-day comfort and everyday performance, including a waistband made out of luxe nylon elastic. The fabric is also made out of 88% polyester and 12% spandex fabric content. It has a moisture-wicking fabric fiber and no chemical coatings to also ensure comfort and performance longevity.

*************************************************
WELLNESS & SELF-CARE
*************************************************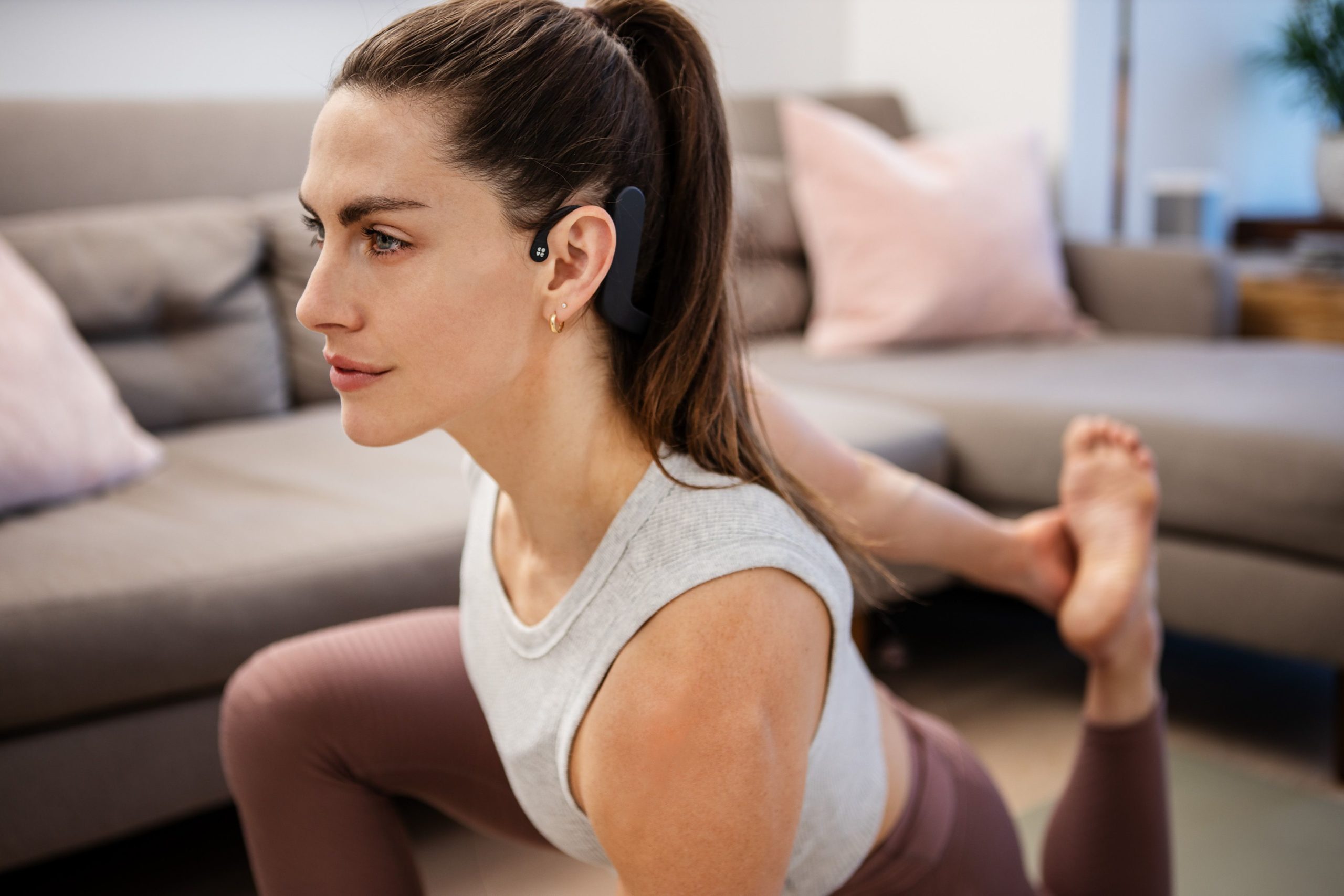 Cove Headset from Cove (https://www.feelcove.com)
There's no time like the present to invest in tomorrow, which means taking control of your health today. The Cove headset and companion IOS app are a great way to track your health and improve your body's regeneration through sleep and relaxation. Cove is a wearable technology that uses gentle vibrations to mimic human touch, providing feelings of calm so the body and mind function at the highest and most efficient level. It activates our "seventh sense" of interoception (the perception of sensations from inside the body) that enables us to detect our body's internal needs and regulate them accordingly. Being in tune with your body helps improve your efficiency during the day, as well as relaxation and renewal at night. The result being better sleep, less stress and the ability to be more resilient and adaptable in life, including a better ability to handle emotions. Backed by scientific studies and research from Brown University and Harvard Medical School, Cove allows its users to become mentally stronger after each session. Cove comes equipped with a best-in-class PPG heart rate sensor and a 3D accelerometer. Weighing only 20 grams, Cove sits comfortably behind your ears and uses dual-mode Bluetooth 4.2 to pair wirelessly with your phone. You can even complete four sessions without having to recharge your Cove. The device has an 85 mAh capacity and can be fully charged in 60-80 mins.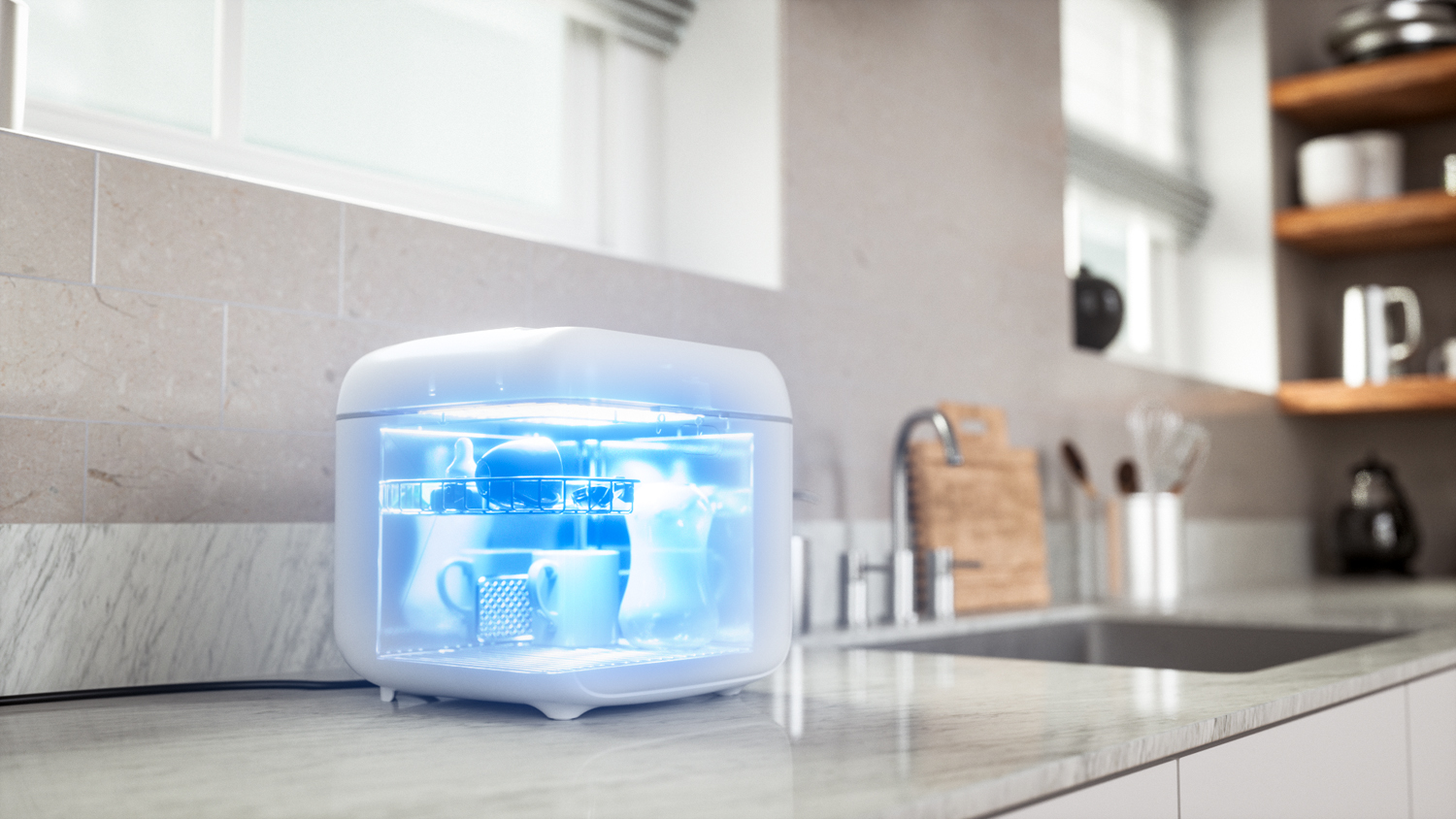 Philips UV-C Disinfection Box from Philips (https://www.amazon.com)
Health and wellness means more this year than in many years past and the Philips UV-C Disinfection Box from Philips is a great way to ensure your items are germ-free. The company reports that its UV-C disinfection box, fitted with Philips' UV-C light sources, can inactivate SARS-CoV-2 (the virus that causes COVID-19 disease) on surfaces by more than 99% to below detectable levels, providing an easy and effective way to disinfect items like keys, cell phones, toys and other small household items. Using UV-C technology, in just a couple of minutes the box disinfects against a vast host of viruses, bacteria, germs and mites. It's roomy, so users can place multiple items in the box, close the lid and their personal belongings will be disinfected. The highly reflective interior allows UV-C light to disinfect items more effectively while the stainless-steel chamber ensures each object's surface is reached, regardless of the way it is facing. This simple and intuitive design allows you and your loved ones to disinfect multiple items at once. Just load your items evenly into the box and select your working mode using the clear digital display. The machine will do the rest.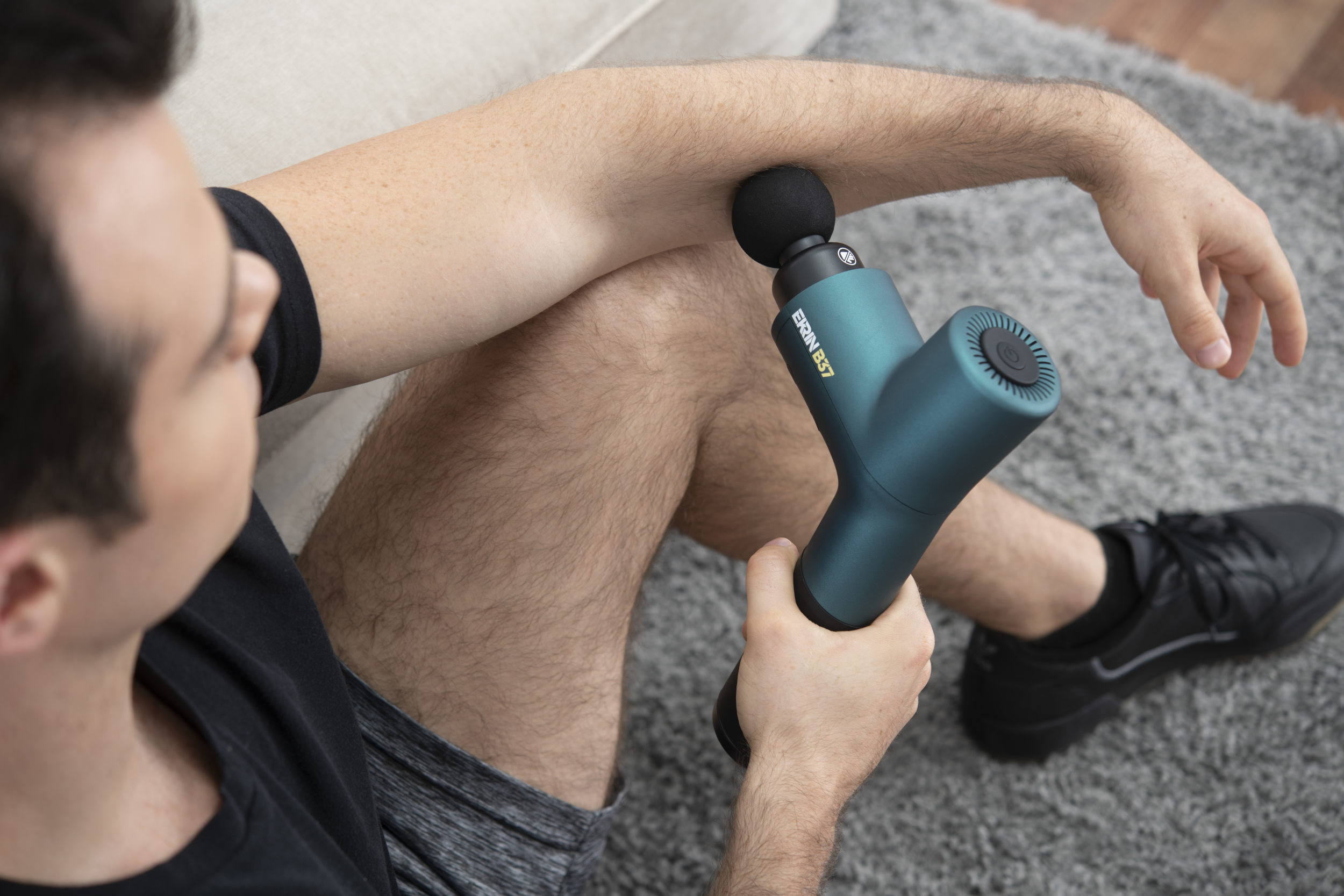 B37 Percussion Massager from Ekrin (https://ekrinathletics.com)
Whether it's recovering from a workout, reducing stress, improving circulation or even just getting a better night's sleep, the Ekrin B37 Percussion Massager is your new go-to for daily wellness. Ekrin Athletics' industry-leading massage technology provides a deep muscle treatment like you've never felt before. With the B37's powerful, ultra-quiet motor, long battery life and standard lifetime warranty, you can feel good knowing that only a few minutes with your device will get you feeling better, moving more and recovering faster. This compact massager features a conveniently ergonomic design and creates up to 56 pounds of force to ensure that you can finally say goodbye to all those pesky knots and aches you suffer with. This percussion massager has five speeds and four different attachments specifically designed with its shape and impact level in mind to give the proper treatment for each area. It even includes a travel case, so that you never have to go a day or night without it. Unlike the standard "T" shape of other massage devices, Ekrin's unique 15-degree angled handle allows for less wrist extension. This not only means less arm fatigue, but the geometry of the handle also gives you the ability to target those hard-to-reach areas.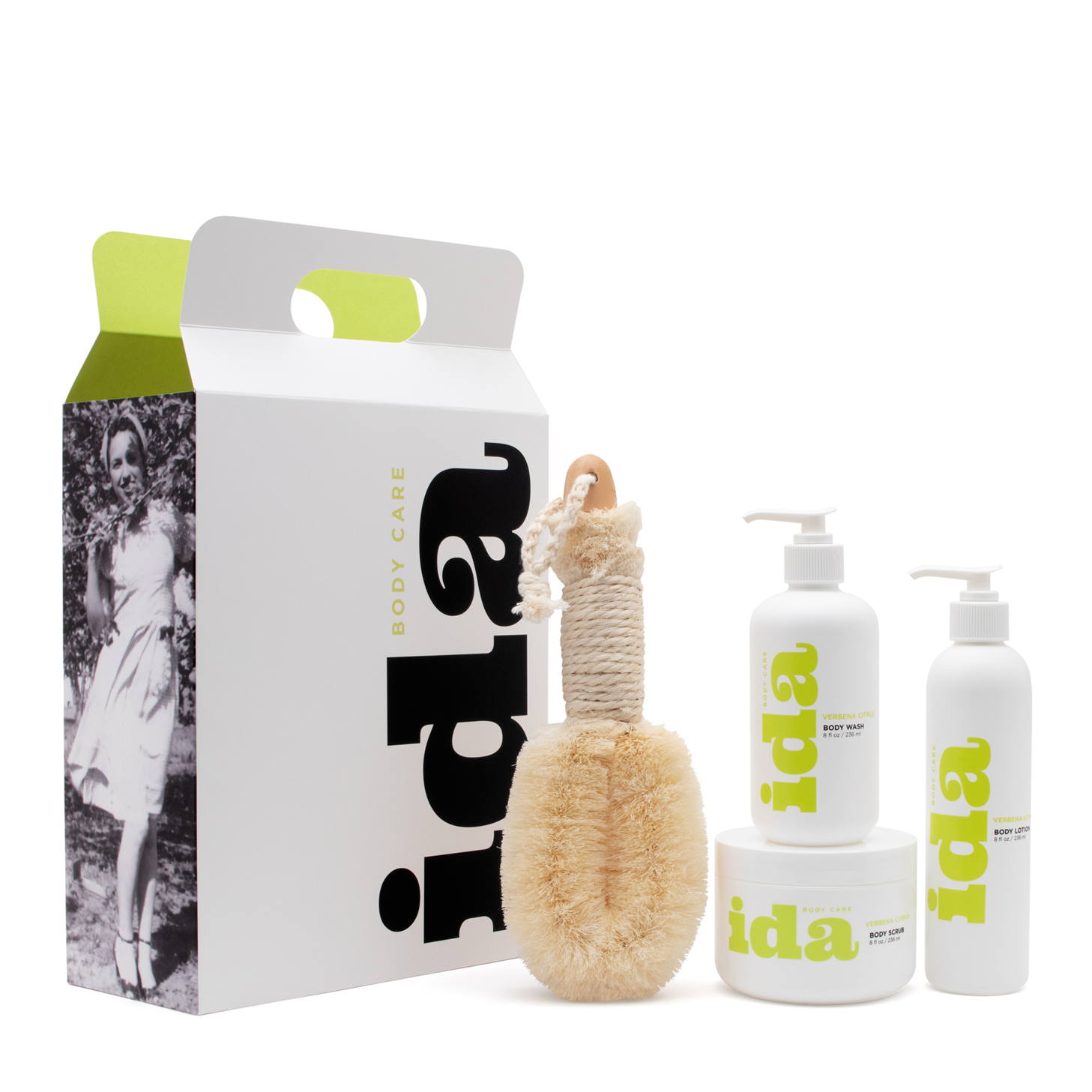 Ida Body Care 4-Step Body Treatment (https://idabodycare.com)
Stress and fatigue take a toll on your skin, but there isn't always time for a trip to the spa or a retreat. So, this New Year bring the relaxation and healing of the spa to your own home (or that of someone you care for) with Ida Body Care's 4-Step Body Treatment system designed to seal in hydration and soothe fatigued skin. Ida Body Care, a vegan and cruelty-free brand, offers this 4-Step Treatment featuring a Dry Skin Body Brush, Crème Body Wash, Sugar Body Scrub and Body Lotion. Dry brushing helps by gently exfoliating skin, deeply cleaning pores, stimulating capillaries and improving circulation. Helpful tip: Always brush on dry skin followed by a shower or bath for the greatest effect. Just start at the feet and ankles, working up the body using brush strokes in one upward motion toward the heart. Ida's Crème Body Wash elevates further skin with a formula of natural ingredients and 13 essential oils, including jojoba, argan and sweet almond. For maximum results, use products as a body treatment to rescue dry and damaged skin. Don't forget Ida's Sugar Body Scrub, which is the company's secret step to maximize hydration. Created with a blend of natural sugar and 12 essential oils—including anti-aging powerhouses like avocado, evening primrose and apricot kernel—it stimulates the skin, activating and cleansing it to leave you feeling revived.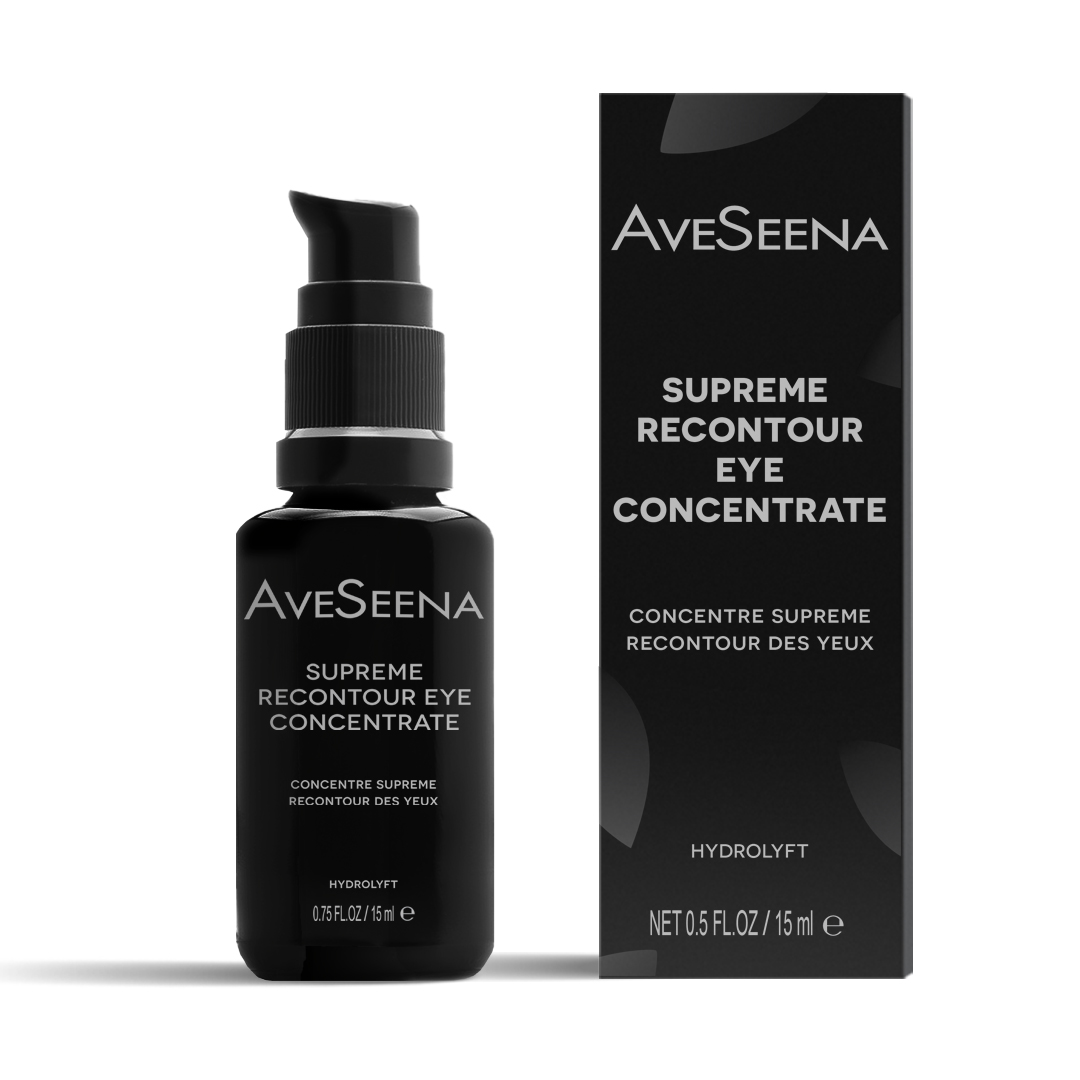 Supreme Recontour Eye Concentrate from AveSeena (https://www.aveseena.com)
Often, when we look our best we feel our best. Achieve that great feeling regularly this New Year courtesy of the Supreme Recontour Eye Concentrate from AveSeena. It's the first of its type to combine the power of concentrated serum and nourishing cream in one age-defying solution. This Supreme Recontour Eye Concentrate is designed to visibly erase the signs of time with AveSeena's ultra-concentrated, fast-absorbing formula, which boasts a regenerating Beautifeye Complex. This anti-inflammatory with Vitamins B3 and D5, Glucosamine, potent humectant Snow Mushroom and anti-aging peptide caffeine combines to help to combat signs of inflammation, fine lines, wrinkles, droopiness and puffiness to maintain a healthier and firmer looking eye area. The result is an elevated and refreshed appearance that looks de-puffed, smoother and more luminous and resilient than before. AveSeena is science-forward skincare going beyond the "obvious" first layer combatting the signs of "inflammaging" by visibly supporting four pillars of the skin barrier: physical; chemical; skin microbiome; and immune wellness for ultimate balance. This cream is great for sensitive, dry, oily, prematurely aged, mature or combination skin as well as normal skin types. It works hard at reducing signs of loss of firmness and elasticity and reducing dark circles and dryness.
Restful Night Dietary Supplement from Daygold (https://daygold.com/)
Treat yourself, or your loved ones, to replenishing and renewing sleep with Daygold's Restful Night tincture supplement. It was thoughtfully designed to help you fall asleep, stay asleep and wake up feeling refreshed. Neurologist-formulated using 100% natural, vegan-friendly and non-GMO ingredients, Restful Night combines CBD with CBG and CBN (two lesser-known, but highly effective cannabinoids) and THC (less than 0.3 percent) to maximize the synergistic benefits of each natural hemp compound without producing the angst-inducing high. This CBD oil is special in that it also features botanical terpenes—the natural aromatic compounds found in plants—from soothing Lavender, Clary Sage, Eucalyptus and Citrus to further lull the body into replenishing sleep. Restful Night's frosted-glass bottle looks elegant on a bathroom shelf, making it easy to indulge in a moment of restorative self-care before bed each night. DayGold formulated Restful Night to ease sleep and help you wake up ready for whatever comes your way. This custom blend is subtle, yet soothing and safe. Start to feel its effects within as little as one-half dropper under your tongue before bedtime. Take a moment to delight in the lavender aroma and flavor. Swallow. If needed, add one-half dropper per serving or up to a maximum of two droppers per serving.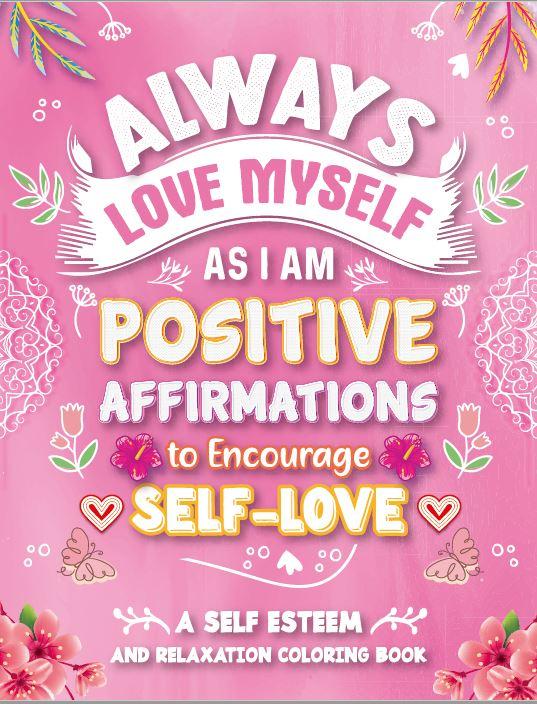 Affirmation Adult Coloring Books from Uplift Publications (www.amazon.com)
Make 2022 the year that self-care becomes a priority for yourself and others. A great way to give your loved ones, or yourself, the gift of positive affirmations is through a series of sweet coloring books for adults from Uplift Publications. Their Self-Care is Love adult coloring book is filled with positivity that aims to uplift and encourage self-care and mindfulness. Every other page is crafted with intricate designs and positive words to perform mindfulness coloring and provide stress relief. All of the other pages are intentionally left blank to prevent bleed-through and enhance the experience of coloring. Their I Am Worthy of Love coloring book for adults and teens is meant to provide stress relief and art therapy to audiences of all ages, helping them to grow in self-care and mindfulness. Uplift Publications also offers the Always Love Myself As I Am coloring book filled with positive affirmations on floral designs to color. Every other page features intricate floral patterns and words that nurture self-love. Colorists will find moments to escape and relax as they color the detailed floral designs and uplifting words. Enjoy the words of affirmations in a new format with these brilliantly designed coloring books offering hours of relaxation and stress relief. Feel happy and grow in mindfulness while coloring your favorite affirmations and investing in yourself.

*************************************************
PROBLEM SOLVERS
*************************************************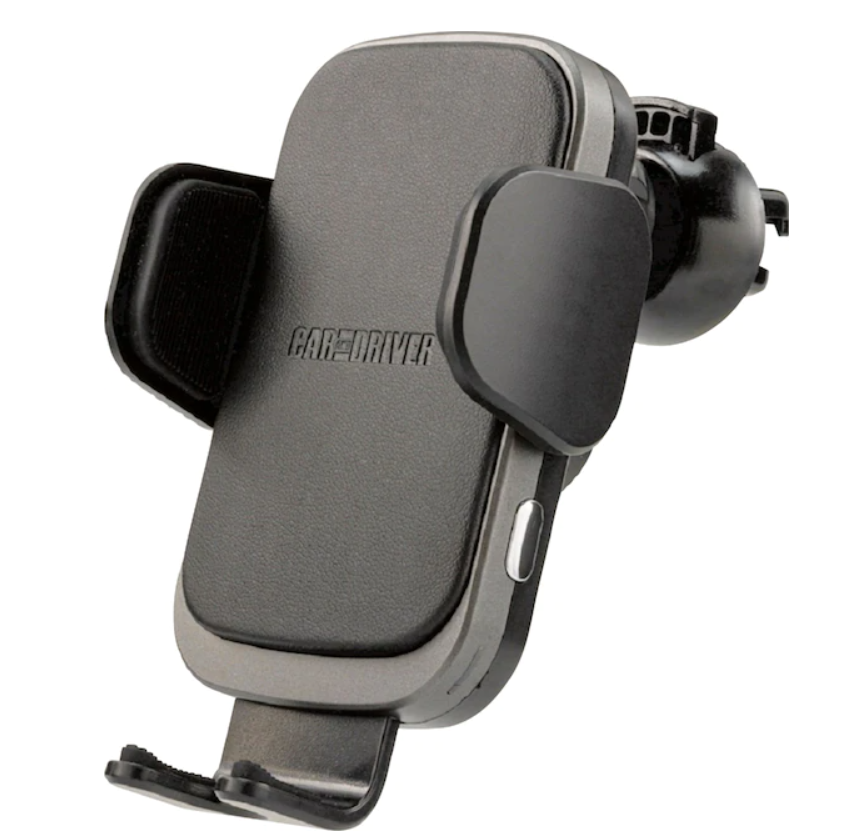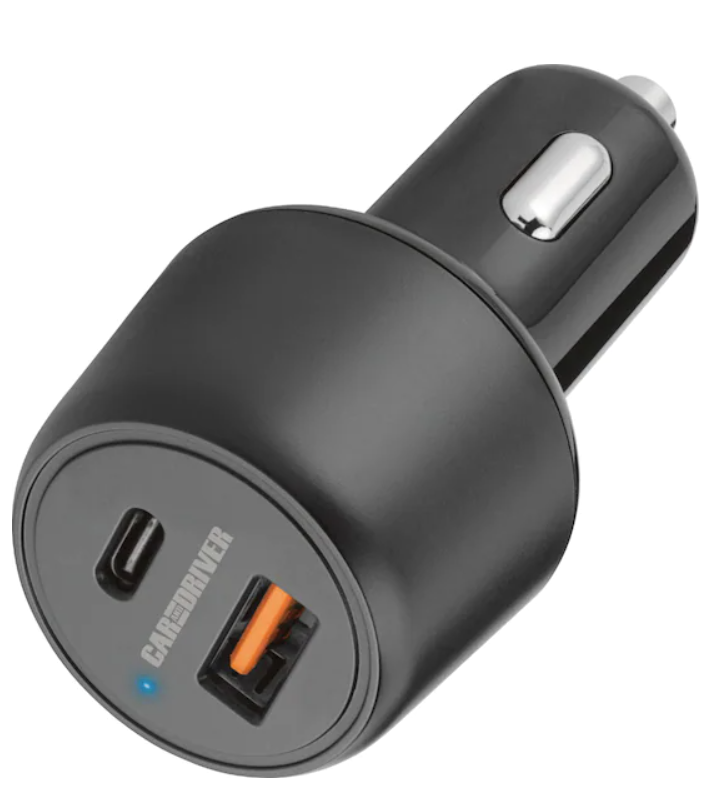 Car Charging Accessories from Car and Driver (https://www.bestbuy.com)
For work and life that's on-the-go, charge your Qi-enabled smartphone without cords by using this all-in-one Wireless Charging Car Vent/Dashboard Mount from Car and Driver. Quick Charge 3.0 technology provides 10-watts of power for fast charging, so you can always be prepared while you're out and about. The convenient dashboard and windshield mounts allow flexible placement to view your phone, while driving safely. The wireless charging design eliminates tangled wires for easy use. Additionally, it's case-friendly and has a built-in LED charging indicator for simple identification to let you know when your devices are receiving power. Auto-adjusting side grips are included for easy mounting and unmounting. Car and Driver also offers a handy Car Charger with USB-C and USB High-Speed Power Delivery Ports. With this Hearst dual USB car charger you can power up to two smartphones or other devices simultaneously while on-the-run. The USB-C port has Power Delivery technology for powering USB Type-C electronics rapidly, while the compact, lightweight design offers portability and convenience. This Hearst dual USB car charger has an 18-watt USB-A port, also with Quick Charge 3.0 technology, to promptly charge traditional devices—up to four times faster than conventional USB chargers! It slips easily into your car's cigarette lighter input.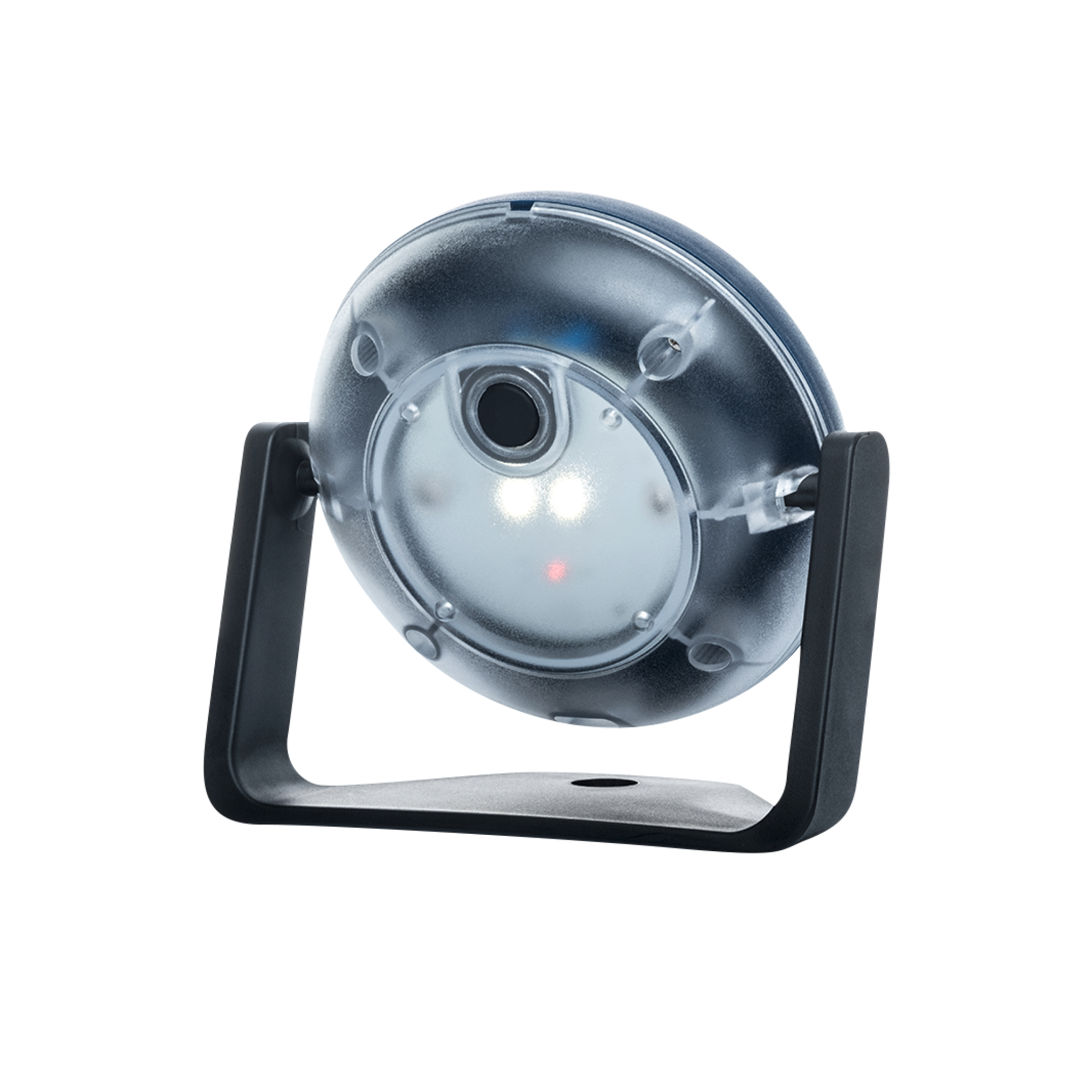 SolarLamp 50 from GoSun (https://gosun.co)
Another lighting problem solver is the SolarLamp 50 from GoSun. This portable solar light provides 50 lumens of light to brighten up any space. Functioning from the high setting of 50 lumens to the lower setting of 20 lumens of light for more than six hours, this makes for a perfect solar lantern. When outdoors, these lights are fantastic when grilling and for use as accent lighting for landscaping and other exterior elements here and there. They're also great for providing additional backyard lighting for home events. Not just for stationary use, you can also bring GoSun with you. The SolarLamp 50 is compact and portable, weighing only six ounces, which is great for those adventurous spirits who enjoy bike riding, backpacking and camping. With just one full day of sunshine, this lamp is completely rechargeable and ready. If the 50 lumen option is too bright, there's an additional 20 lumen option for a dimmer glow to set the scene Also water resistant, you can bring it poolside, on those beloved outdoor hikes or with you while walking the dog. For the more indoorsy folks, this compact light is ideal for the car during commutes and trips; while working in the attic, basement or garage; while reading or even just for lighting up your home with functional or accent lighting. Also a life-saver during emergencies, it serves as a trusty backup light during power outages and similar events. This rechargeable solar lamp will light up all your needs.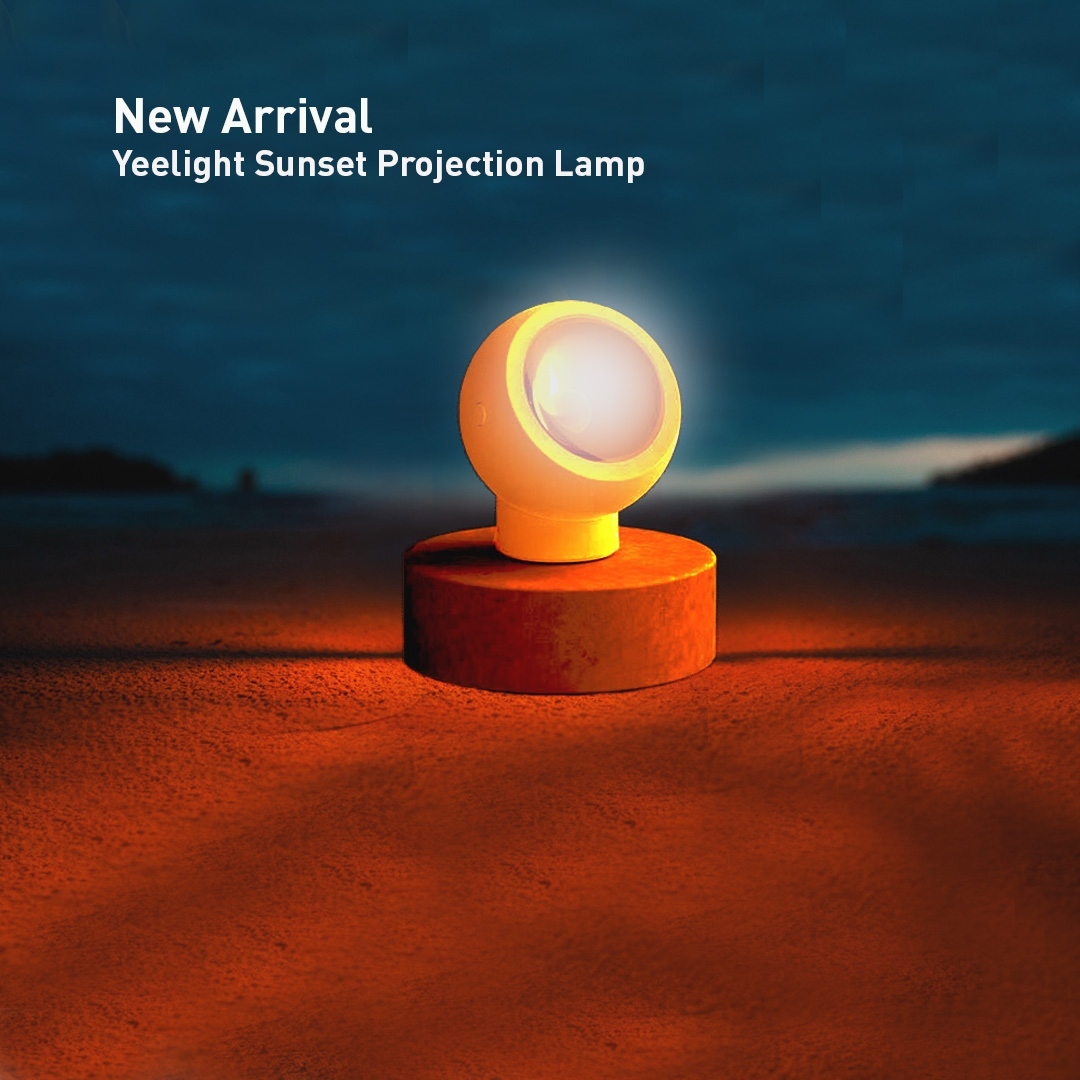 Projection Lamp & Motion Sensor Lights from Yeelight (https://us.yeelight.com/)
Brighten up your space and turn your home into a golden hour anytime with a beautiful Sunset projection lamp from Yeelight. This great portable gadget will light up your mood and add dreamy colors to your home, or even on the exterior of your house. With a USB charging feature and built-in 1800 mAh lithium battery, this light can be easily carried and moved around your home or property to add the brilliant colors of a sunset to any space. The ambient table lamp comes with a magnetic base that allows the light to rotate at any angle. Since it's movable, you can find the best angle, illuminate your content corner and make brilliant pictures. You can even attach it to your fridge when you're up for a gorgeous selfie or need a romantic sunset projection. With the head design of 360° rotation, this lamp can produce different lights from different angles. The shape and size of the halo can also be changed by rotating the lamp, affording endless possibilities to give a nice, cozy, heart-warming atmosphere at any angle. It also has two-stage adjustable brightness when you decide to tune down the stunning daylight and are ready for a softer display before bed.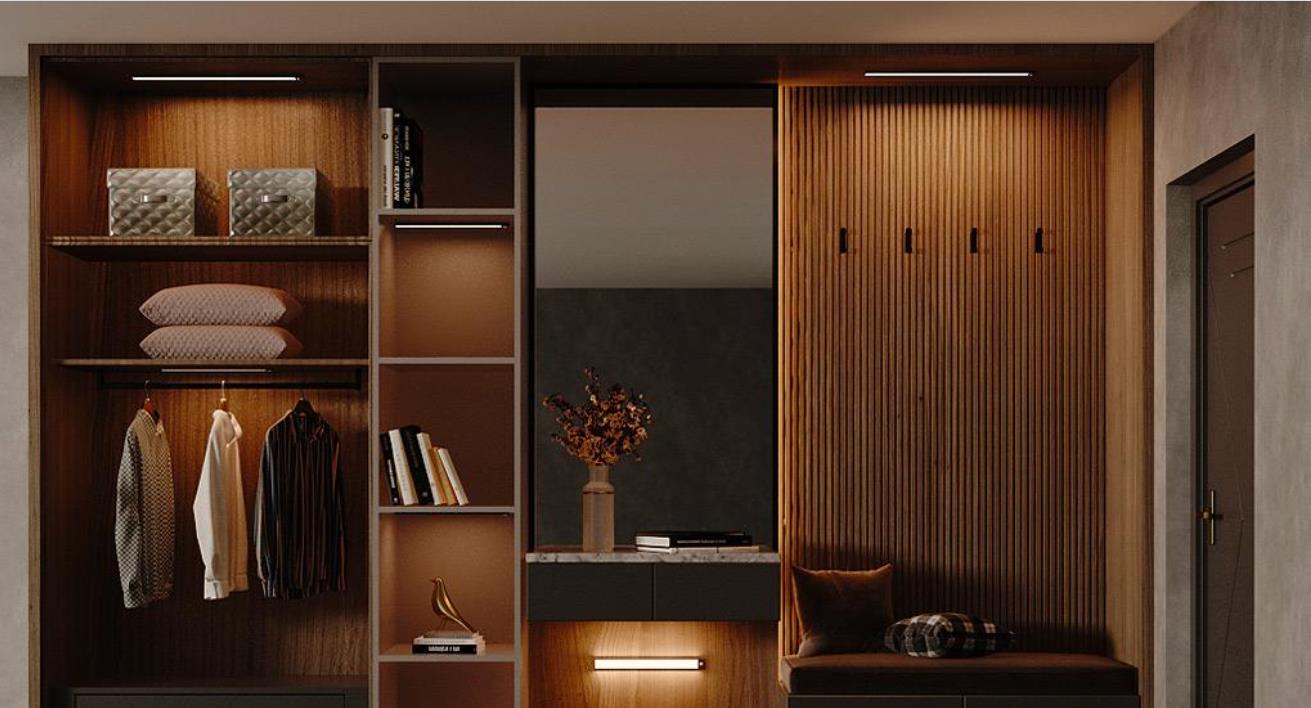 Another great way to brighten up dark spaces is Yeelight's Motion Sensor Closet Light. This is an ambient light with built-in motion, photosensitive and infrared sensor that ensures automatic turn-on when the door opens. These come in an ultra-slim LED ambient light with a metal exterior. And, installation is simple with adhesive magnetic mounts. This smart LED ambient lighting will brighten up your closet with 2700K warm light and an included dimmable feature. Looking to brighten up even more dark corners? Yeelight also offers a LED Motion Sensor lightbox. This is a pocket-sized lightbox that can be attached anywhere in your home. It makes it easier to light up every dark corner, but with little power consumption for motion sensor function. The long standby battery ensures two to four months of use on a full charge. Also, with the 3M adhesive magnetic plate, it's super easy to set up and install. With these Yeelight products, you can fill your home with brilliant colors to brighten your every day.

velociTEA Tea Maker from Adagio Teas (https://www.adagio.com)
For hot beverage fiend like me, a no-fuss tea maker has finally arrived in the form of Adagio Teas' revolutionary velociTEA Tea Maker. This innovative device heats water and prepares tea at the push of a button. Its ingenious design pumps water from the base into the infuser basket, steeping tea leaves to perfection as it circulates. No matter what your favorite variety is, ideal time and temperature settings for each type of tea ensures that a perfect strength for a chosen variety is delivered. When the tea is ready, the kettle will keep it warm for a full 60 minutes. This is to ensure that it is ready whenever you're ready to drink and that the last cup tastes as good as the first. Simply need hot water? This tea maker includes a "heat only" button to produce water that comes out to your desired temperature. The water will heat, but not circulate. The infuser basket element is dishwasher-safe and easy-to-clean, so you can easily try different teas with each new brew. This tea maker is the first to combine the convenience of a one-button operation and the versatility of variable-temperature control.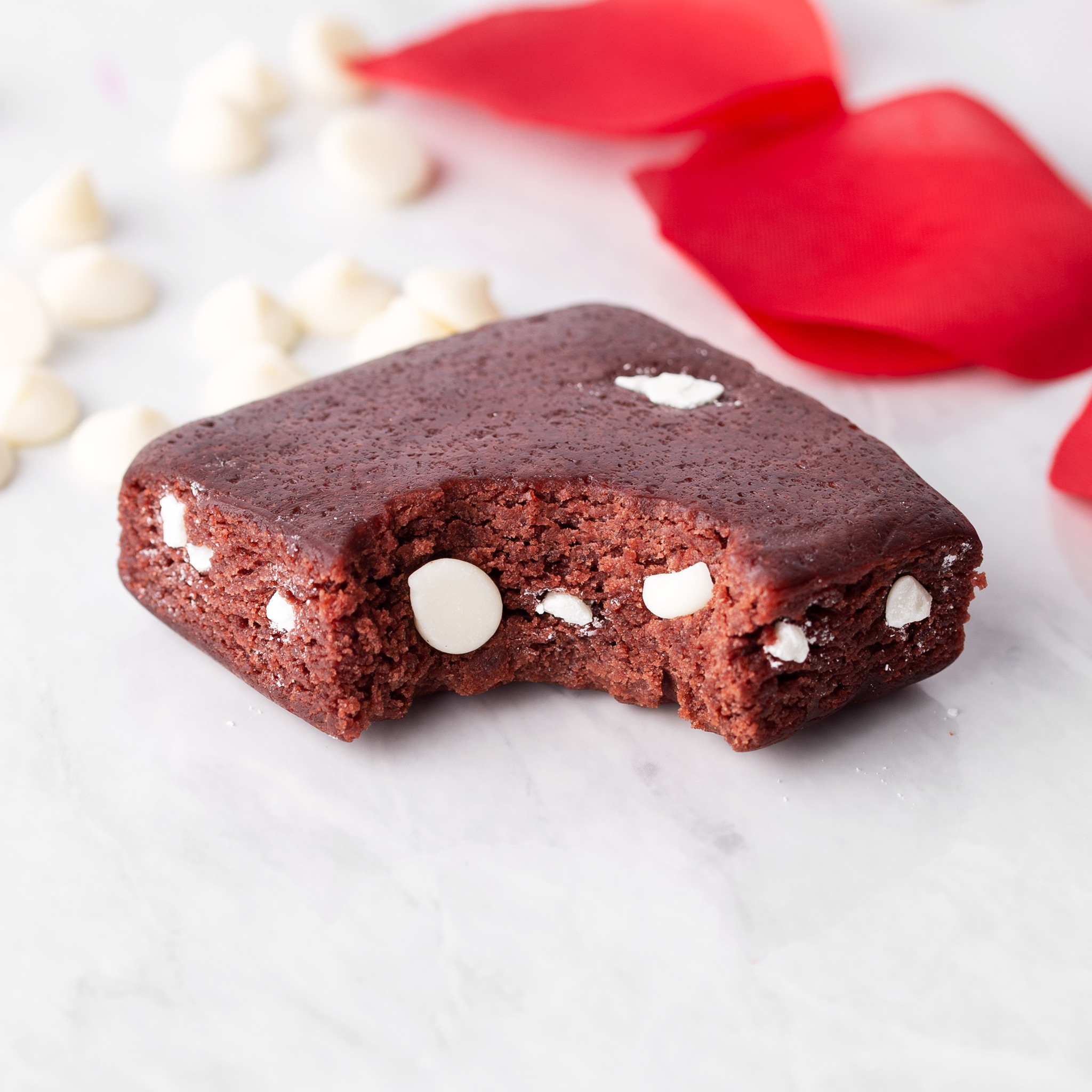 Low Carb Brownies from Eat Me Guilt Free (www.eatmeguiltfree.com)
Created by Cuban American Cristie Besu, a Registered Nurse and Certified Sports Nutritionist-turned-mompreneur, Eat Me Guilt Free is a delectable line of brownies, bread and tortilla wraps offering a protein-packed, low carbohydrate ratio, making them a healthier alternative to traditional snacks. Their Red Velvet Cake may be smooth like velvet on the outside, but it's the inside that matters—and she's got it all! This red velvet brownie is filled with sexy white chocolate chips, is non-GMO, free of preservatives, protein-packed and low-carb. Celebrate good times with a party in your mouth. The Birthday Cake Protein Brownie is so nostalgic, it'll bring you back to your favorite childhood memories with every bite. This blondie, filled with everyone's favorite sprinkles, is similarly non-GMO, free of preservatives, protein-packed and low-carb. The Tuxedo Brownie is a decadent chocolate brownie filled with white chocolate chips is the whole package, plus it's also—stop me if you've heard this before—non-GMO, free of preservatives, protein-packed and low-carb. Eat Me Guilt Free has worked hard to help consumers feel less restricted and more open to being able to enjoy the everyday foods they love, without sacrificing taste. Their core belief is that freedom should not have limitations and that every human should have the freedom to choose better-for-you foods, while simultaneously experiencing something that tastes delicious.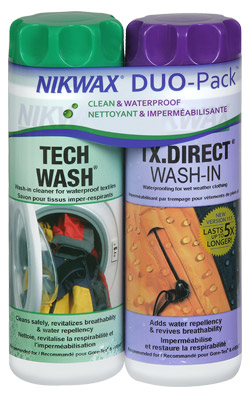 Waterproofing and Down Proof Gels from Nikwax (www.nikwax.com)
As winter rolls on, items from Nikwax can be a game changer. Their line has many useful problem solvers, including the Down Proof Waterproofing Gel. This easy-to-use, safe high performance wash gel waterproofs all your down-filled clothing and gear. The unique formula adds durable water repellency while maintaining the insulation and breathability of down-filled items in cold and damp conditions. Nikwax Down Proof has been specifically designed and optimized for down-filled gear. It adds Durable Water Repellency (DWR), which protects against rain and condensation, improving the natural insulating properties of down. Pair the Down Proof Gel with Nikwax's Down Wash Direct. Down clothing loses its insulation when washed, but this is the only technical cleaner specifically designed for hydrophobic and regular down, which cleans effectively while restoring water repellency and maintaining fill power and insulation. This means you can stay warm and dry in any condition whether taking your dog for a walk, running or even hiking or camping in wintery conditions. You can also protect your and hands with Nikwax's Glove Proof. This glove wash waterproofs your favorite pair of gloves while maintaining breathability and grip to enjoy all your favorite winter activities while staying warm. But don't forget your feet, as Nikwax also offers a Fabric and Leather Footwear Waterproofing wash. This wash waterproofs your favorite fabric or leather footwear while still maintaining texture, support, and breathability. For immediate protection from the long winter days, Nikwax offers Waterproofing Wax for Leather. This high-performance waterproofing can be applied to wet or dry leather for instant and immediate waterproof protection. With Nikwax, you can enjoy your favorite winter activities in warmth and comfort.
~~~
Forbes Business Council, Newsweek Expert Forum and Rolling Stone Culture Council Member Merilee Kern, MBA is an internationally-regarded brand strategist and analyst who reports on cultural shifts and trends as well as noteworthy industry change makers, movers, shakers and innovators across all categories, both B2C and B2B. This includes field experts and thought leaders, brands, products, services, destinations and events. Merilee is Founder, Executive Editor and Producer of "The Luxe List" as well as Host of the  "Savvy Living" lifestyle TV show that airs in New York, Los Angeles, San Francisco, Miami, Atlanta and other major markets on CBS, FOX and other top networks; as well as the "Savvy Ventures" business TV show that airs nationally on FOX Business TV and Bloomberg TV. As a prolific lifestyle, travel, dining and leisure industry voice of authority and tastemaker, Merilee keeps her finger on the pulse of the marketplace in search of new and innovative must-haves and exemplary experiences at all price points, from the affordable to the extreme. Her work reaches multi-millions worldwide via broadcast TV (her own shows and copious others on which she appears) as well as a myriad of print and online publications. Connect with her at www.TheLuxeList.com and www.SavvyLiving.tv / Instagram www.Instagram.com/LuxeListReports / Twitter www.Twitter.com/LuxeListReports / Facebook www.Facebook.com/LuxeListReports / LinkedIN www.LinkedIn.com/in/MerileeKern.
***Some or all of the accommodations(s), experience(s), item(s) and/or service(s) detailed above may have been provided or arranged at no cost to accommodate if this is review editorial, but all opinions expressed are entirely those of Merilee Kern and have not been influenced in any way.***