With the National Retail Foundation (NRF) determining that American consumers spent a whopping $21.8 billion on Valentine's Day in 2021 on gifts for partners, friends, pets and more, one can surmise the tens of billions will again be spent on this lovely holiday in 2022.  This as we collectively turn to retailers to represent our adoration for others. While chocolate, flowers and perfume are indelibly idolized as quintessential Valentine's Day endowments (and rightfully so), one can also think well outside of the candy box to aptly express affections. Here are a few tried-and-true Valentine's Day gift items detailed by category: Shock and Awe, Holiday Classics with a Twist, Women's Style, Women's Loungewear, For the Home and Great for Guys.

*************************************************
FOR THE HOME
*************************************************

Peach Skin Bed Sheets from PeachSkinSheets (https://www.peachskinsheets.com)
Give the priceless gift of luxurious sleep and relaxation to your loved one with the Peach Skin Bedsheets from PeachSkinSheets. These affordable though sumptuous bed sheets are made from a breathable, high-performance athletic grade smart fabric. They're particularly great for hot sleepers due to their thermal control and moisture-wicking properties that will keep the sleeper cool and comfortable, to help ensure an enjoyable and long night's sleep. In addition to thermal control, the ultra-soft brushed finish provides a softness level that parallels 1,500 thread count cotton, but without the frustrating shrinkage, wrinkles and pilling of traditional sheet sets. For your loved ones with kids and pets, these sheets are resistant to staining so most accidents won't leave a trace. The sheet fabric's unique tight weave also makes it difficult for pesky pet hair to stick, which helps create a cleaner, more allergen-free environment. The Peach Skin Bedsheets come in 24 brilliant colors to match your home and décor. Each breathable sheet set comes with one Fitted Sheet (or two Fitted Sheets for Split King), one Flat Sheet and two Pillowcases with European Envelope Closures (one pillowcase for twin).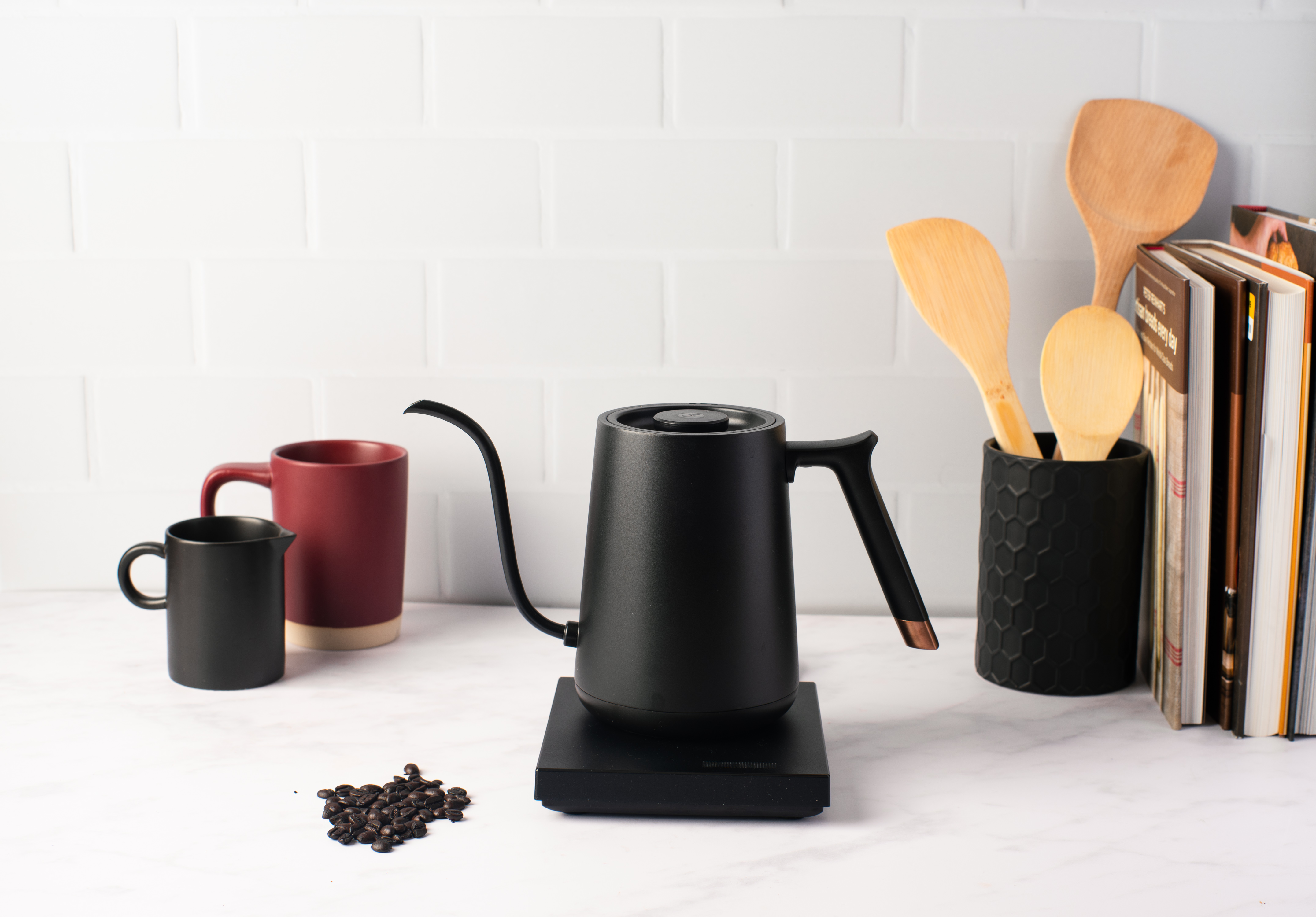 Smart Electric Kettle from Ladera (www.lardera.com)
To keep your loved ones running, give them the gift of easy caffeine with this Smart Electric Kettle from Ladera. This Smart Kettle is the fastest, most accurate electric coffee and tea kettle on the market, capable of boiling 16-ounces of water in under 100 seconds. But, speed is just one of its many desirable features. It also has an insulated and stylish stainless-steel body and no-drip gooseneck spout that allows for precision pouring. An easy-grip handle and anti-scalding lid keeps your loved ones safe while crafting their perfect brew. Elegant touch-sensitive controls bring convenience and ease to the brewing process, whether for your morning pour-over coffee or tea, or afternoon pick-me-up. Simply slide your finger to select the desired temperature and the kettle will stop automatically and, if you desire, maintain its warmth for 30 minutes. The kettle is a beautiful addition to your kitchen counter and a blessing to your early morning routine. Ladera Coffee Roasters' newest launch of its new electric water kettle will not only accelerate that morning brew routine but will add enjoyment and ease to the entire experience through its superior form and function. Each use of the Smart Electric Kettle is something to look forward to, while saving time and effort.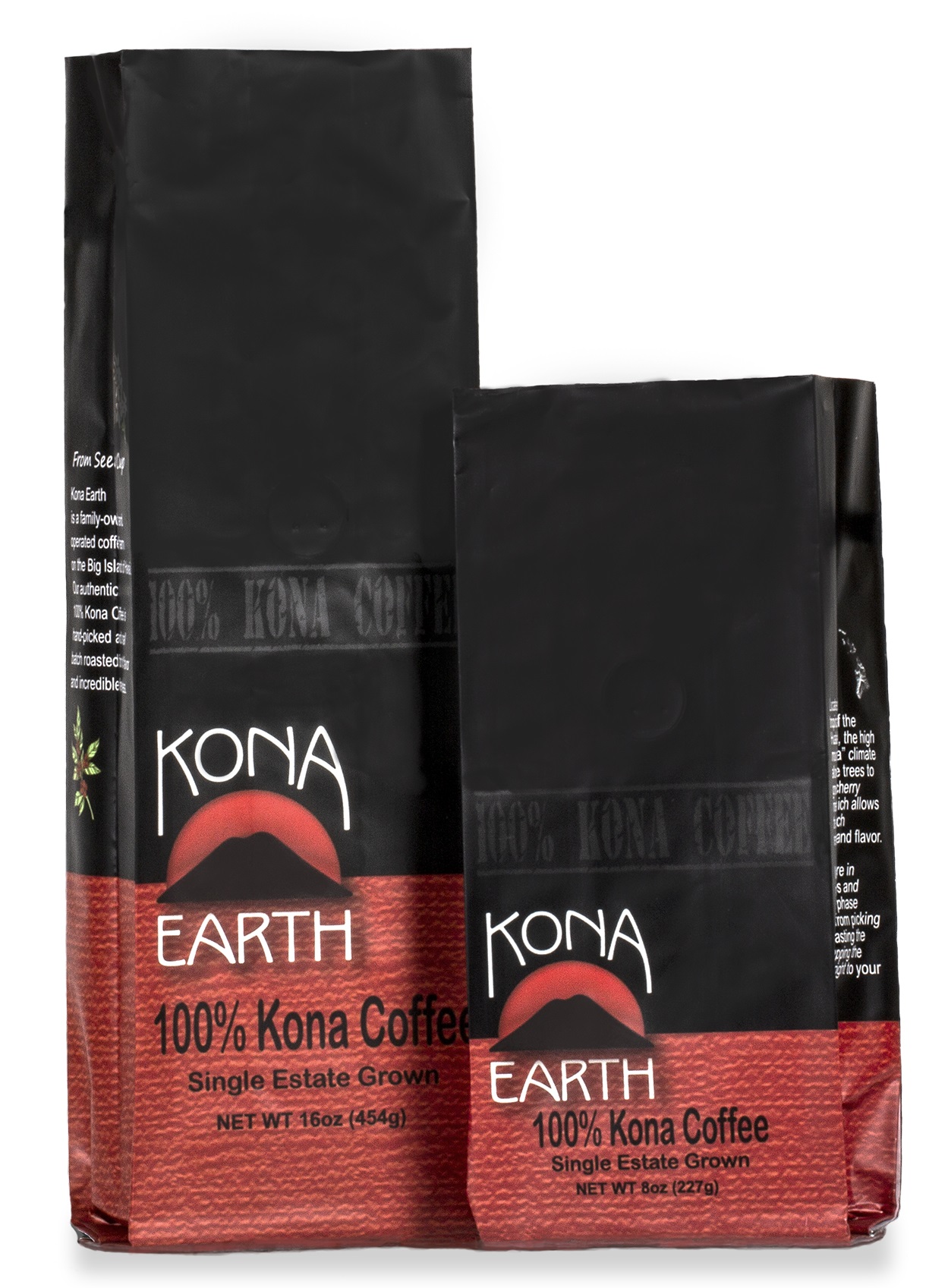 Kona Earth Coffee from Kona Earth (https://konaearth.com)
Speaking of Coffee, Kona Earth offers single-estate grown, small-batch roasted, 100 percent Kona coffee and gifts shipped farm-direct to coffee lovers everywhere. Produced on a family-run farm on the Big Island of Hawaii, this gourmet coffee is renowned for its quality and flavor. What makes Kona Earth coffee so special? One hundred percent Kona Coffee is internationally known and commands some of the highest prices in the world. The Kona Coffee Belt is a tiny strip of land on the western side of the Big Island. Just a few miles wide and about 30 miles long, the area has "Goldilocks" conditions for growing exceptionally fine Arabica coffee. Kona Earth is situated at 2,000-feet on the tropical slopes of the Hualalai volcano. The high mountain climate allows the coffee trees to grow lush. Cooler temperatures and ample rainfall make for ideal growing conditions. The fruit matures slowly, resulting in coffee beans of remarkable size and quality. Kona Earth gives back with their Care in Every Cup program, donating a percentage of proceeds to local non-profits. Their complete line of coffee and gifts is sold farm-direct exclusively via their e-commerce store. Unique and memorable, Kona Earth is sure to please the avid coffee lovers in your life.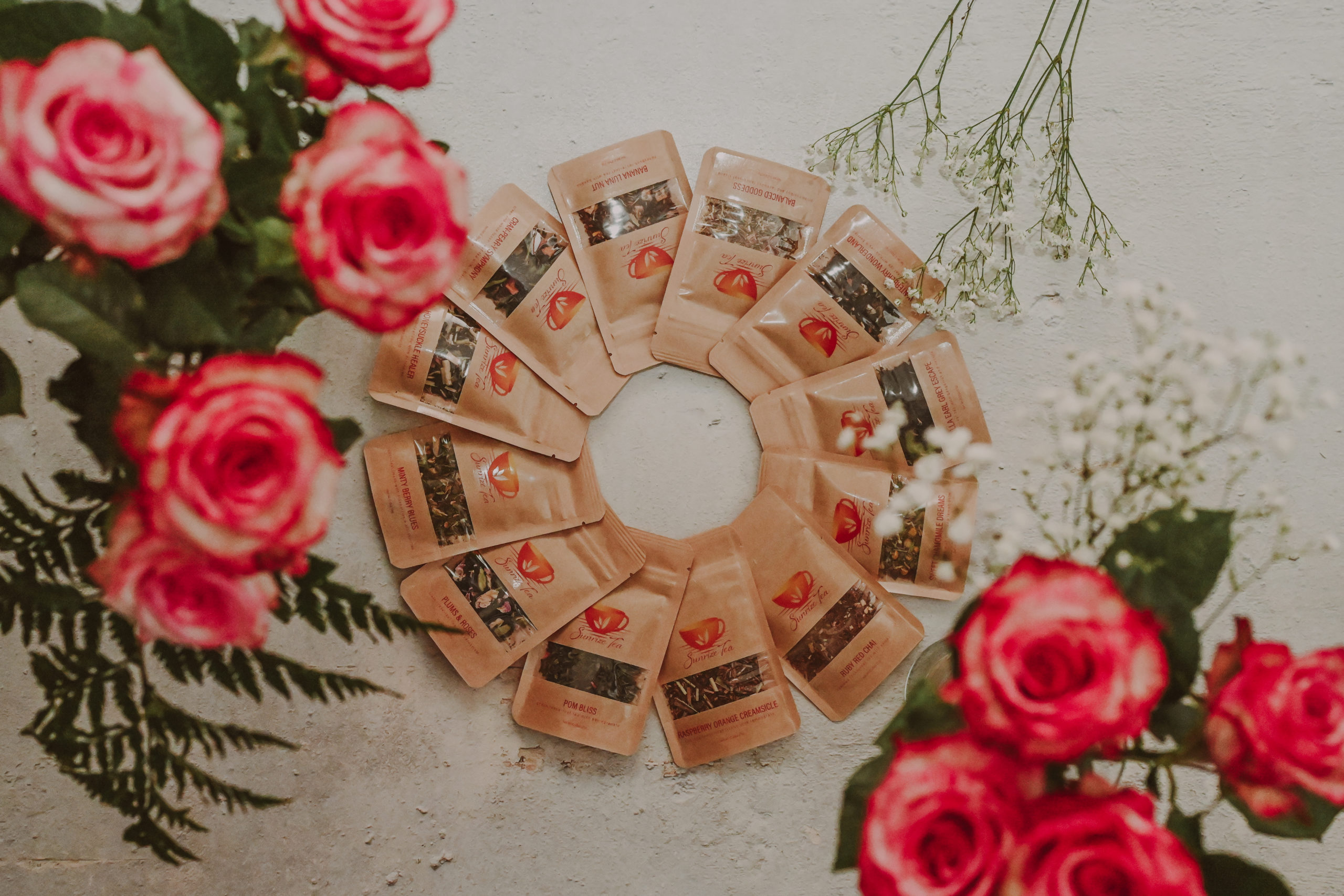 Loose-Leaf Tea Sampler from Sunrize (https://sunrizetea.com/)
Gifting flowers on Valentine's Day is always nice, but why not opt for something that not only smells just as good, but also tastes great? Sunrize Tea's hand-crafted Loose-Leaf Tea Samplers make a great gifts for both existing tea drinkers and those just getting into the satisfying concoction. If you're feeling adventurous, you can build your own tea sampler and choose a variety of blends to try out. Each tea sample brews three cups, so you'll be able to brew several before deciding on a favorite. Or, you can opt to grab a full-size pouch of a best-sellers like Balanced Goddess, a sweet and creamy herbal blend with floral notes of hibiscus, chrysanthemum, rose and lavender; or Vanilla Earl Grey Escape, which is a creamy and citrusy black tea blend. Even caffeine-free tea drinkers have plentiful options, ranging from Raspberry Orange Creamsicle, a light and refreshing rooibos blend; to Sweet Chamomile Dreams, which is the company's signature sleepy-time selection. New to loose leaf tea? No worries! Sunrize Tea makes it easy with their complete guide on brewing loose leaf tea, so you and your loved one can venture into this flavor-filled world with confidence. Whether you're looking for a new favorite black tea or an evening chamomile blend, you're sure to find your cuppa.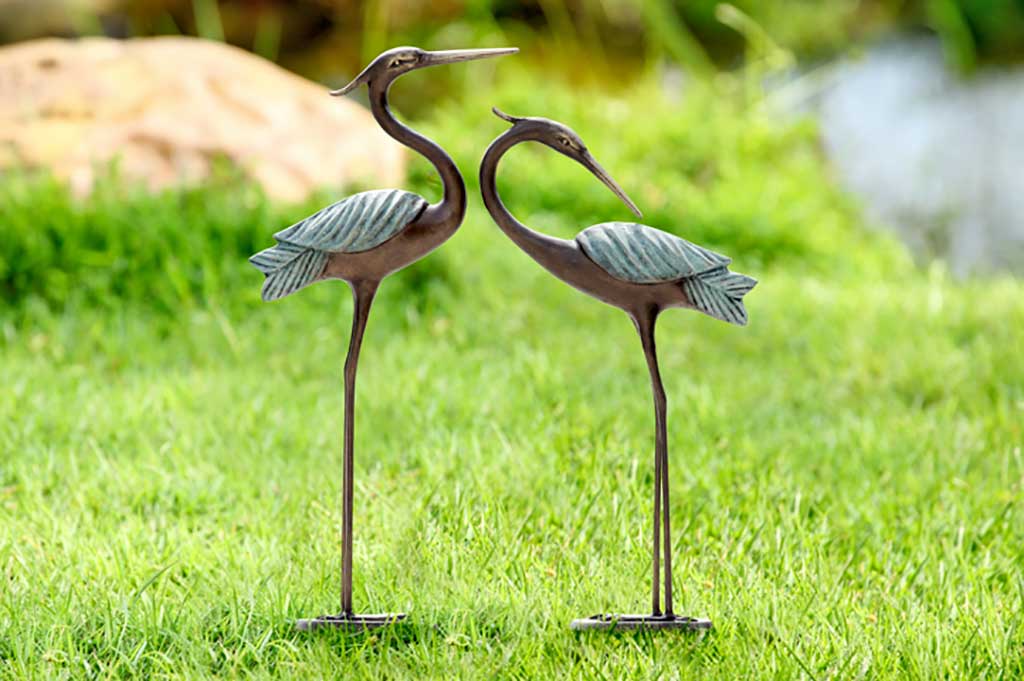 Garden Décor from Viridian Bay (https://viridianbay.com)
Love is in the air—and in your backyard—with impactful garden statues from Viridian Bay. My personal favorite this season is the company's elegant Viridian Heron Pair that'll elevate your outdoor living space. For the garden lover or back porch dweller in your life, these and other of the company's garden statues are truly fabulous and unexpected gifts that they'll enjoy for years to come. These beautiful heron sculptures in particular are sold as a pair and are made from aluminum and iron with a verdigris and bronze finish. Part of the company's Whimsical Collection, the taller heron stands at 37-inches tall, while the shorter is 33.25-inches high. They're the perfect couple to symbolize a strong love and affection this Valentine's Day, either inside or outside the home. Their neutral design and the sentiment you put behind it will make it a cherished gift for your loved one. Viridian Bay is a home and garden décor company based in the San Francisco Bay Area. Their team of in-house artists and merchants collaborate with world-class artisans from across the globe to create exclusive, handcrafted décor that can be treasured for generations. With over four decades of experience creating elegant accessories for the home, Viridian Bay understands what your loved one will appreciate.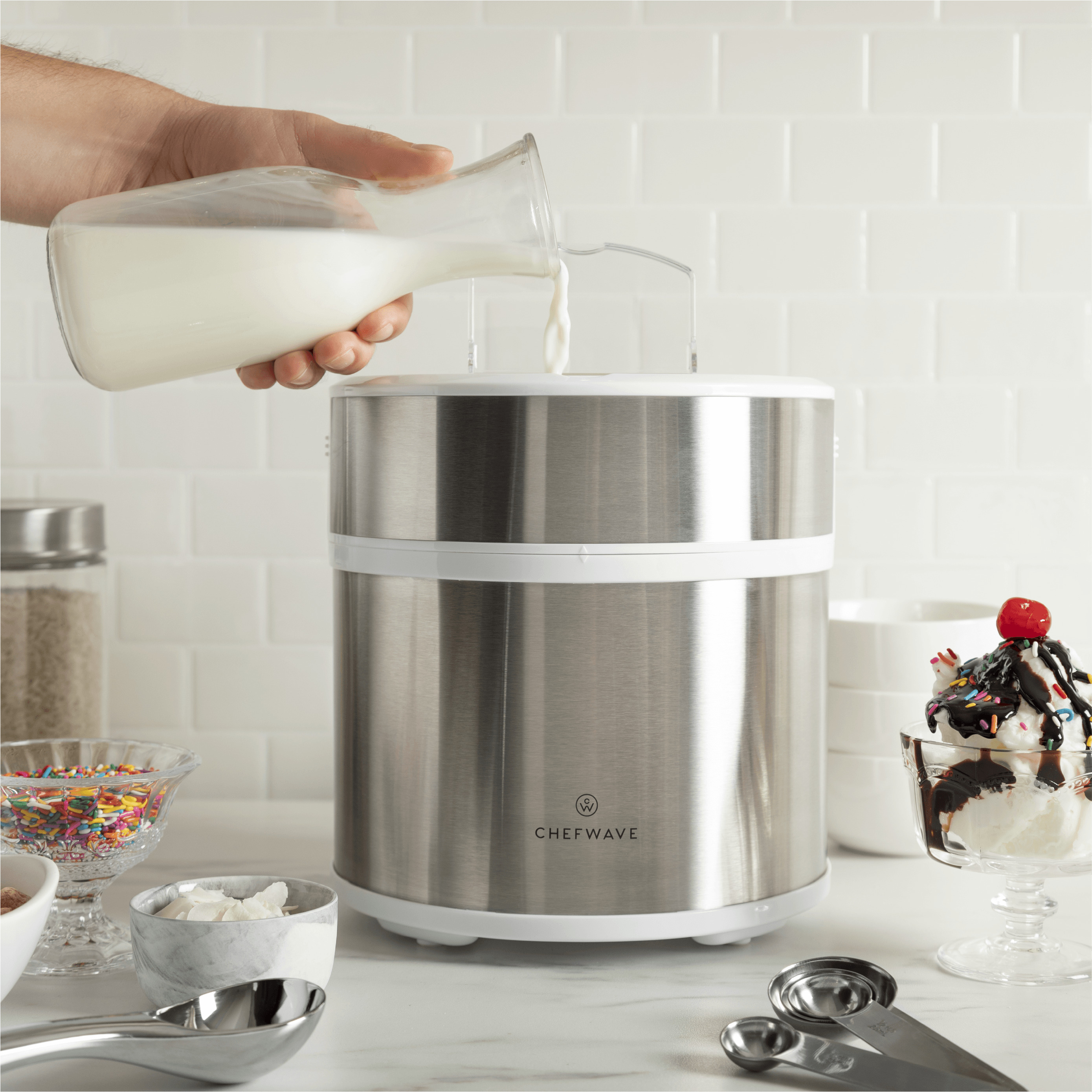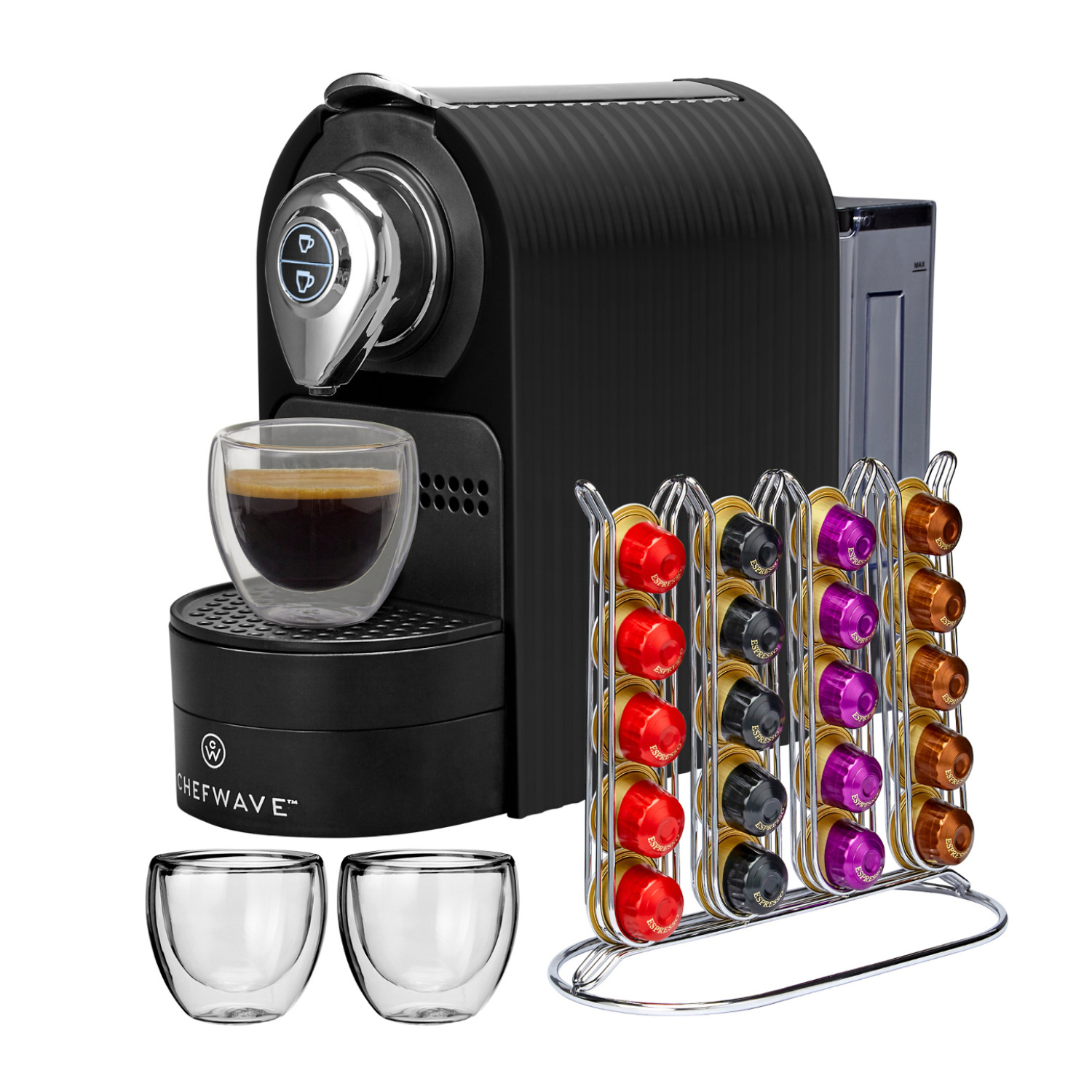 Kitchen Appliances from ChefWave (https://mychefwave.com)
ChefWave is a leading brand for small kitchen appliances that are available at major retail outlets. This season, I'm loving ChefWave's Elado Ice Cream Maker that creates fro-yo, sorbet, gelato and ice cream all from the convenience of your own kitchen. It's perfect for thrilling that special someone in your life with easy-to-make at-home treats. This two-quart capacity machine makes a batch of ice cream in just 20 minutes and offers an adjustable timer for custom results. The double-insulated freeze bowl has an easy-to-use control panel with a built-in LED digital display. An easy-lock lid prevents messes and accidents. This Ice Cream Maker is made of BPA-free plastic and stainless steel. To enjoy your sweets, simply mix and cool the ingredients, pour them in, churn and freeze. The recipient will be absolutely elated with the sweet results. For another kind of pick-me-up, ChefWave also offers a handy Kava Mini Espresso Machine that is designed to be compatible with the Nespresso Original Line Capsules. The sleek and compact machine warms up in just 30 seconds, with a powerful 20-bar pressure. It accommodates Espresso and Lungo preset sizes, as well as customizable brew options. The design offers energy-saving, two-hour auto-off and standby mode and has a dishwasher-safe water reservoir. The capsule container conveniently stores used capsules until you throw them away. You can rely on the performance of this little machine to deliver a delicious cup of espresso every time.


*************************************************
SHOCK AND AWE
*************************************************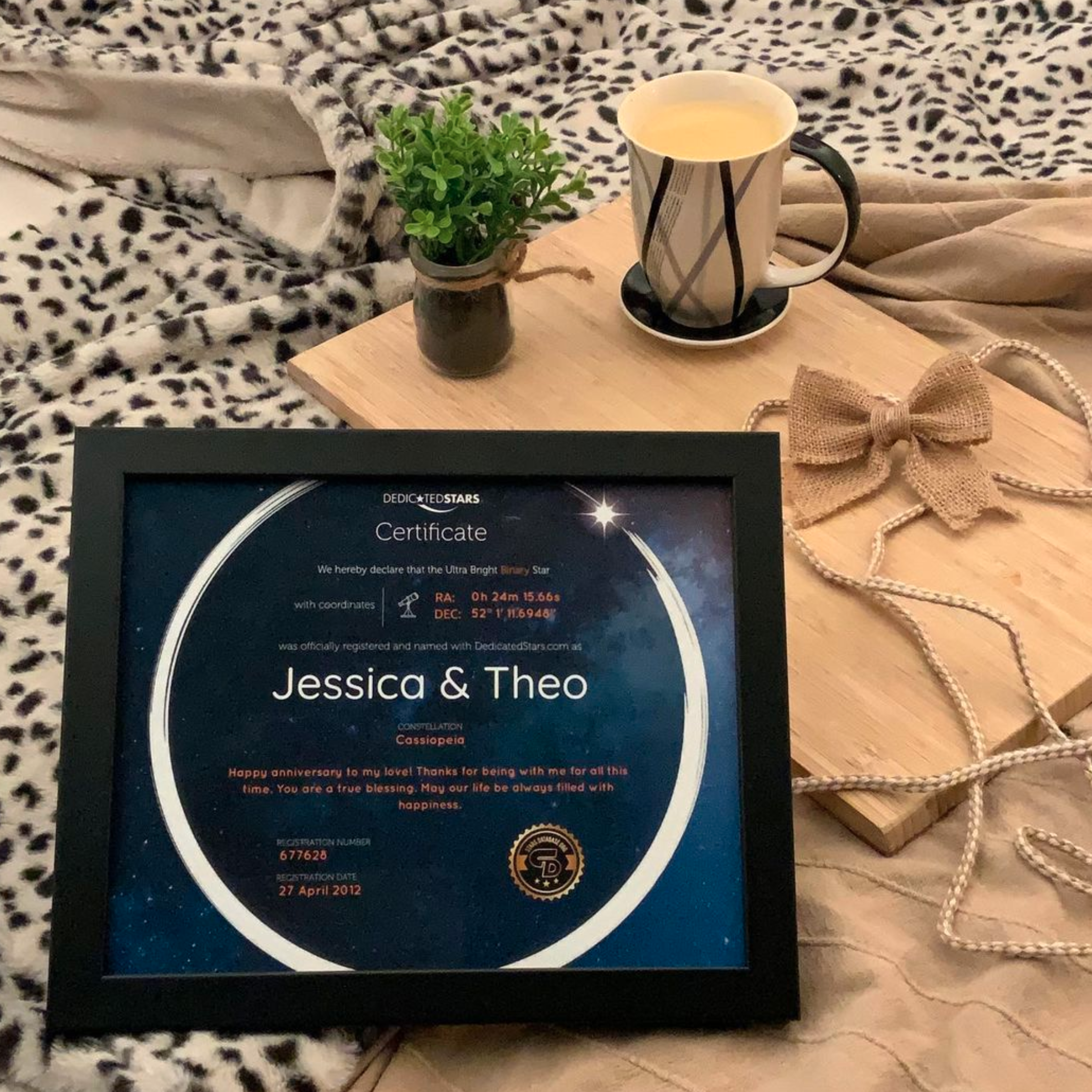 Name a Star with Dedicated Stars (https://dedicatedstars.com)
What better way to show your love than naming a star after someone? Giving someone their own unique star is a special way to commemorate and celebrate loved ones, friends and even pets. Among others, it's a popular gift for Valentine's Day, birthdays, anniversaries and graduations.  Dedicated Stars offers you the option to name a star of your choice after the most special people in your life. It's an extraordinary way to make your loved one feel cherished. You can select between Classic, Zodiac and Binary star packages. The Classic package will let you name a rare and bright star, while the Zodiac gives you the option to select a star from any of the 12 Zodiac constellations, which is the most popular choice of all. Finally, particularly perfect for Valentine's Day, the Binary package is the absolute gift for couples. Binary Stars shimmer and are composed of two stars that orbit their common center. As part of your purchase, you get access to a planetarium platform, universe infographics and beautiful wallpapers for your computer. After selecting a package, you can custom name your star and receive a personalized certificate via email within minutes. Customize your certificate design among six beautiful options to commemorate your gift. If you wish, you can even add a personal message that will appear on the certificate. In addition, you can receive or send a high-quality printed version, with the option to have it framed. Dedicated Stars is a website that names stars after people (or anything you like)—a gift that really does last forever! Their journey started a while ago, in fact, possibly even several decades ago, when astronomers stopped naming stars and instead assigned each with a catalogue I.D. number. The Dedicated Stars team decided to start naming stars again and make them into exceptional gifts, registered on the star database forever.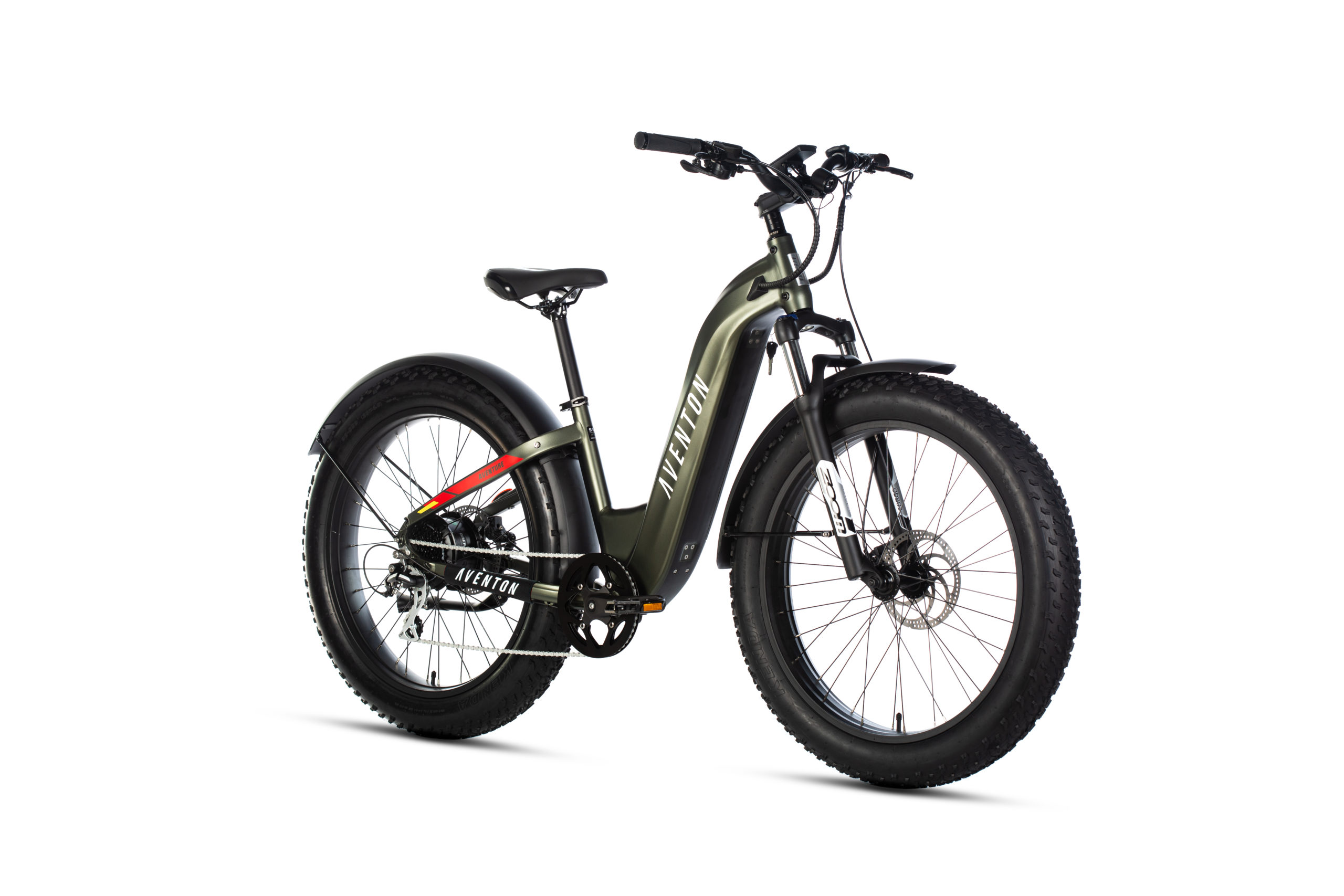 Aventon Aventure eBike from Aventon (https://www.aventon.com)
For the city commuter or the outdoorsy adventurer in your life, give them the wheels to carry them wherever they want to go with the Aventure eBike from Aventon—a top gift pick of this season! As Aventon's newest electric bike, the Aventure is a full-sized, fat tire eBike with cutting-edge technology that is revolutionizing e-mobility. This model is equipped with a color display screen that syncs up with a smartphone app to give the rider the ultimate cycling experience. Each rider can use the app to turn the eBike's lights on and off, track mileage and even connect with other Aventon enthusiasts. The app also includes a fan-favorite feature detailing the number of trees saved when you travel with electric power! With a front suspension fork, 4-inch fat tires, and exceptional handling you can be sure of the most comfortable ride across whichever terrain your spirit chooses. In fact, no terrain is too rugged for the Aventure, and a suspension fork with a bump absorbing 80mm of travel means that you'll conquer all with best in class comfort. With a 28 mile-per-hour top speed, you'll also travel at a brisk pace! Built-in fenders and integrated front and rear lights ensure that wherever you go you'll be both seen by others and protected from the terrain beneath you. Get where you want to go with included throttle-on-demand and pedal assist functions. The throttle is there for when you need it, or when you just want to enjoy the scenery, whilst the five levels of pedal assist allow you to manage your energy expenditure so you can always make it to the top of that incline. Speaking of energy, you'll get about 45 miles as the average range on a fully-charged battery. Let these killer wheels carry your loved one off on an adventure today!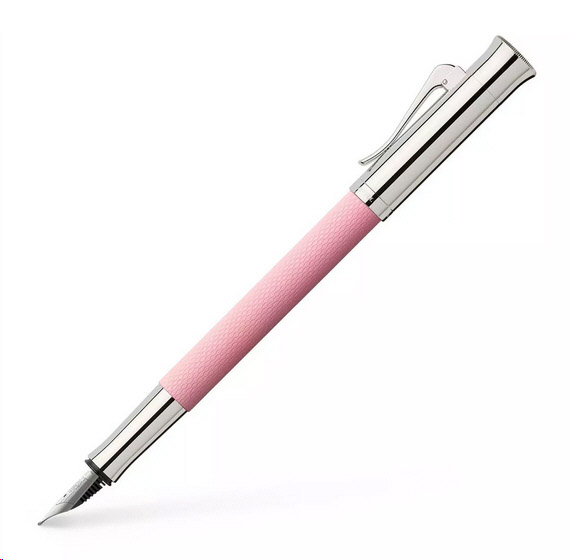 Guilloche Yozakura Fountain and Ballpoint Pens from Graf Von Faber-Castell (https://www.graf-von-faber-castell.us)
The Japanese cherry blossoming served as the inspiration behind the creation of Graf von Faber-Castell's exquisite Guilloche Yozakura collection. A true luxury for the loves in your life. The fountain pen and twist ballpoint pen, which are offered in multiple colorways that includes a warm, soft rose hue, are perfect for noting down thoughts, ideas, appointments and tasks. The high-quality writing implements are presented in a gift box decorated adorned with a Japanese cherry blossom motif. Matching ink is available in an elegant bottle or as a folding box with six cartridges.  All Graf von Faber-Castell's Guilloche writing instruments are made of precious resin and distinguished by a special process. Each one is engraved individually using a method otherwise reserved for jewelry or silver accessories. Guilloches—ornamental patterns of fine, engraved lines—originally adorned precious watches and accessories such as the legendary Fabergé eggs. Graf von Faber-Castell uses this traditional jewelling technique to transform the writing instruments in the Guilloche series into true pieces of jewelry: The precious resin barrel is given a filigree pattern line by line and then further refined in manual lacquering and polishing processes. The Guilloche models are available in many expressive color variations, as well as in a rhodium-plated finish. No two writing implements are identical: each is an individual example of the craftsman's art.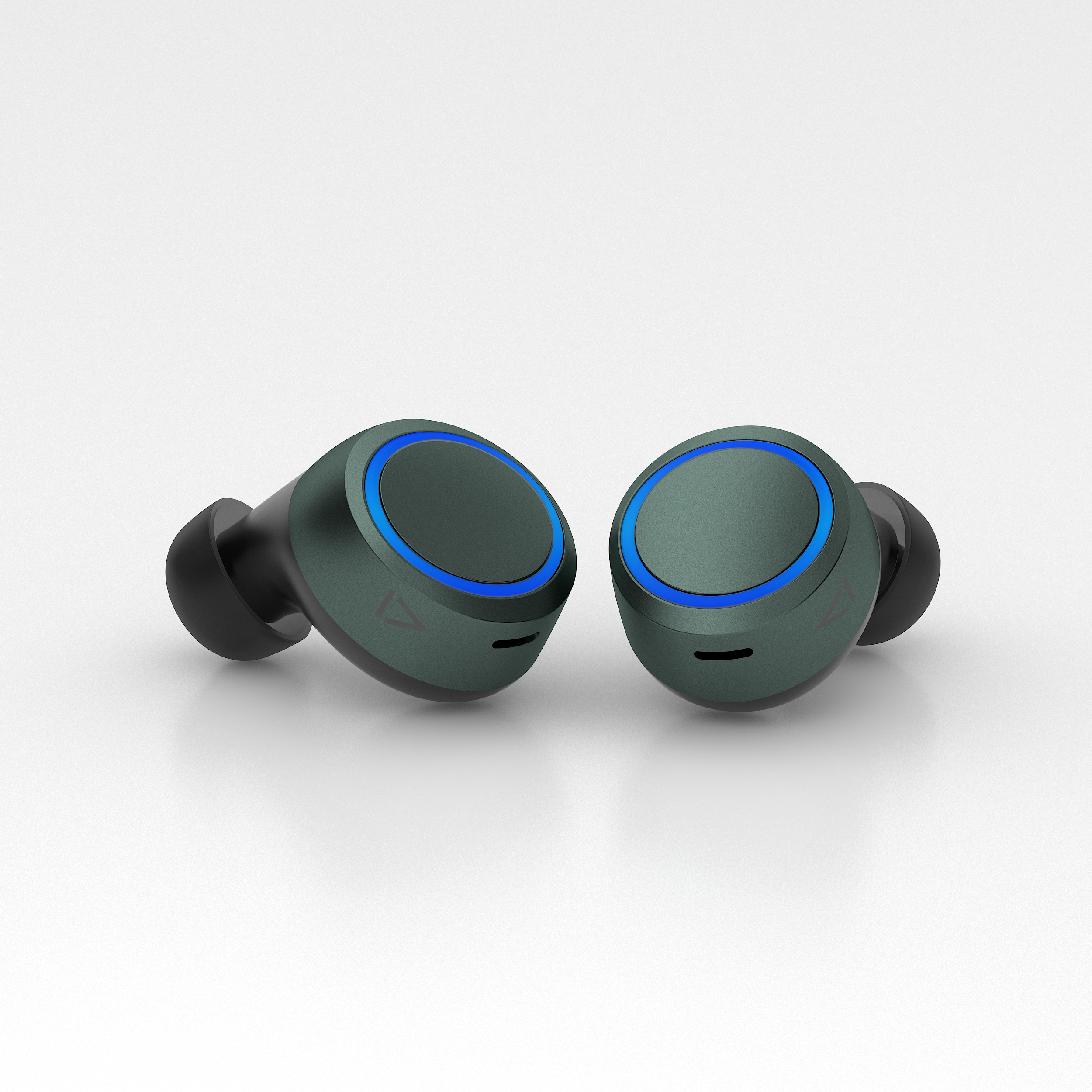 Outlier Air V3 Wireless Headphones from Creative (https://us.creative.com)
Whether taking a business call on the go or sweating it out in the gym, your loved one will adore the Outlier Air V3 Wireless Headphones from Creative. With 10 hours of battery life per charge, these truly wireless headphones are boosted to power up to 40 hours of total playtime. Creative Outlier Air V3 tops the series in its battery performance, so they can always be there when that special someone needs them. Creative has also raised the stakes with their newest Noise Control features, which include ambient noise mode and active noise reduction. Invite just enough of the outside world and control how much surrounding sound to let in with the Ambient Mode. Fully adjustable features via the Noise Control module on the Creative app helps you stay aware (and safe) of what's going on around you, especially when you are outdoors. Whether you are cycling to work, walking along a busy street or making small talk with the barista, do so without having to remove your earbuds—just double tap to activate! When you need to shut out the world, double tap to turn on Active Noise Reduction. This feature uses a feedforward mic in each earbud to reduce noise coming from the surrounding area and into your ear. Say goodbye to what you don't fancy hearing and stay focused on your tasks at hand, or relax with just you and your playlist. With customizable touch control buttons and quad mics for calls clarity, all features are engineered to get the best out of the truly wireless experience.

*************************************************
HOLIDAY CLASSICS WITH A TWIST
*************************************************

2018 Proprietary Blend from BRAND Napa Valley Wine (https://brandnapavalley.com)
Whether enjoying a romantic evening for two, entertaining a group or enjoying a night of self-care at home, a great bottle of red wine is the perfect accoutrement. One great option is the 2018 Proprietary Blend from BRAND—a Napa Valley Wine that is sure to impress. This hallmark wine, hailing from the company's estate vineyard and winery on famed Pritchard Hill, displays great depth, purity and focus. This fine varietal features individual barrels of Cabernet Sauvignon added to the blend for lift and energy, resulting in a wine of great finesse and with a smooth flavor. The 2018 vintage is 63% Cabernet Franc and 37% Cabernet Sauvignon. Aromatic notes of pomegranate, dried roses and allspice give way to a palate brimming with flavors, suggesting dark red fruit, milk chocolate, green tea and sandalwood. The wine, and proprietary blend, possesses the structure and intensity to support extended aging, along with the grace and silky texture for pleasurable drinking. Brand Napa Valley has cultivated three distinct estate vineyards ranging from 1,200-1,400 feet in elevation, with a total of 11.58 planted acres organically farmed and thoughtfully cultivated. There are a total of 17 individual vineyard blocks curated to 13 different rootstock and clonal combinations of Cabernet Sauvignon, Cabernet Franc and Petit Verdot. The low-yielding vines are farmed to express the power and beauty of this distinctive hillside property. In 2019, the estate was acquired by longtime Napa Valley grape growers and former Apple executives Jim Bean and Christine O'Sullivan.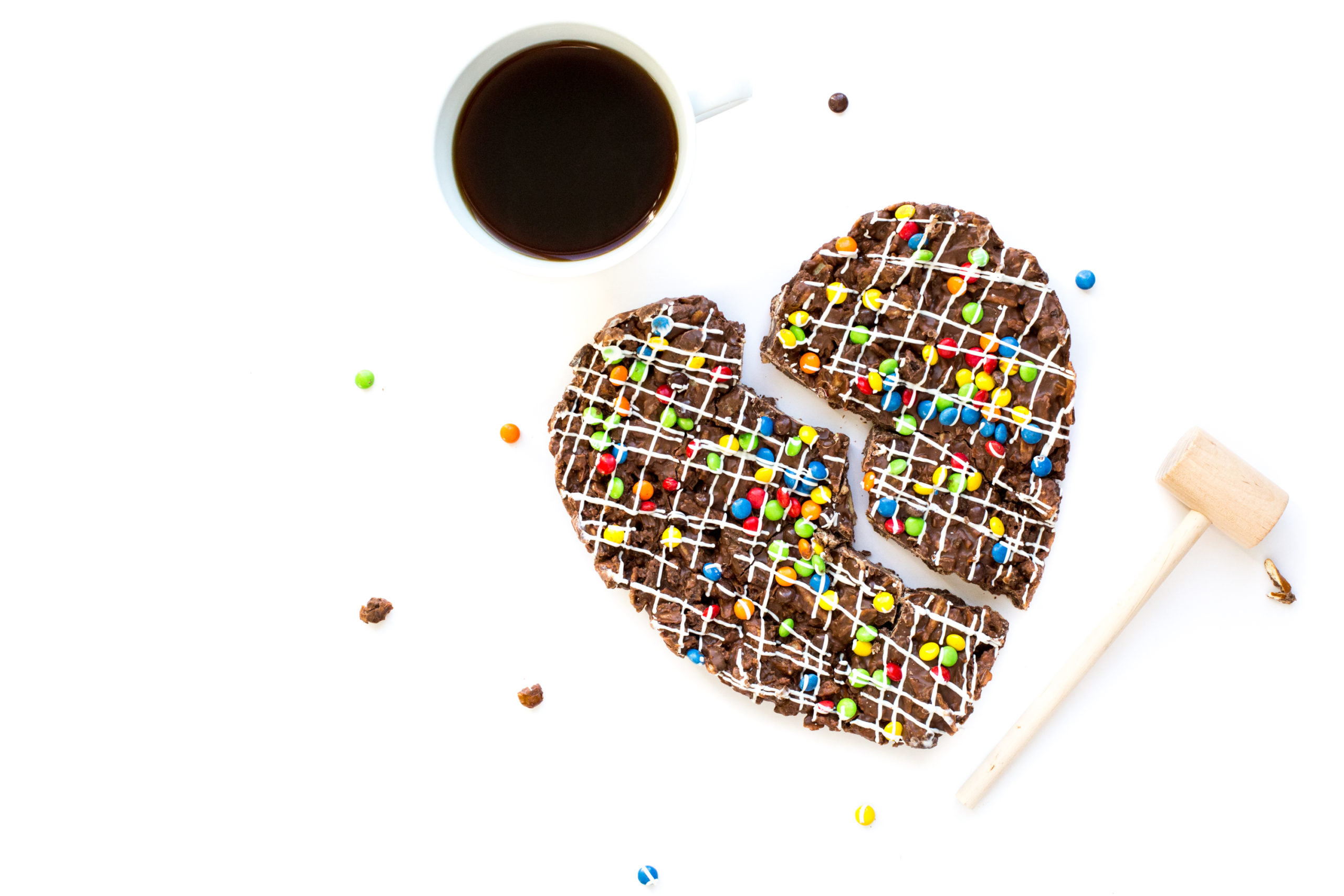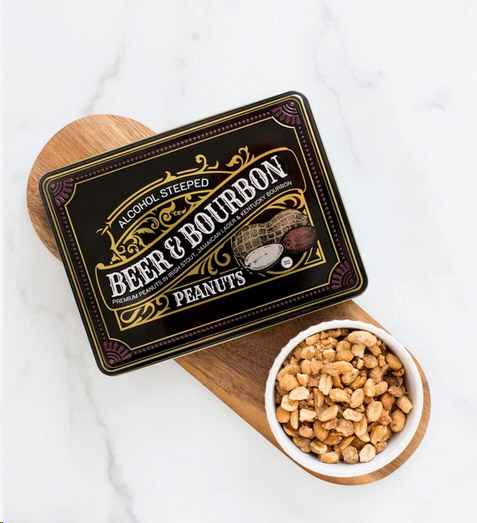 Chocolate Heart Pizza from Sugar Plum Chocolates (www.sugar-plum.com)
For a gift that is as beautiful as it is tasty, look no further than Sugar Plum's Chocolate Heart Pizza. It is a unique treat that your Valentine is simply bound to fall head over heels for. It even comes with a wooden mallet, so they can feel free to break this heart into bite-sized bits knowing it'll never return the favor! Sugar Plum tops its 12-ounce milk chocolate "pizza" with crushed pretzels, cookies, potato chips, candied chocolate gems, and a drizzle of white chocolate. It's sure to be the most delicious broken heart you've ever tasted! To satisfy the non-chocolate lovers in your life, Sugar Plum also has a savory Beer and Bourbon Liquor Nut Tin. Say goodbye to the old boring snacks of the past and introduce your taste buds to these boozy flavored peanuts. They are so potent that you'd swear you just had a drink of the real thing! Available in Irish Stout, Rum, and Whiskey, these all-naturally flavored peanuts round out this three-nut sampler that's sure to turn even the most indifferent average Joe into a serious nut head. Sugar Plum is known for its exquisite, decadent gourmet gifts, which also include delectable truffles in a wine-shaped box, an epicurean nut collection featuring spices from around the world, mouthwatering chocolate-covered cookies and more. All of their delicious gourmet treats are lovingly handcrafted and made from their bakery and kitchen in Kingston, PA, by mother and son team Fran and Neil Edley.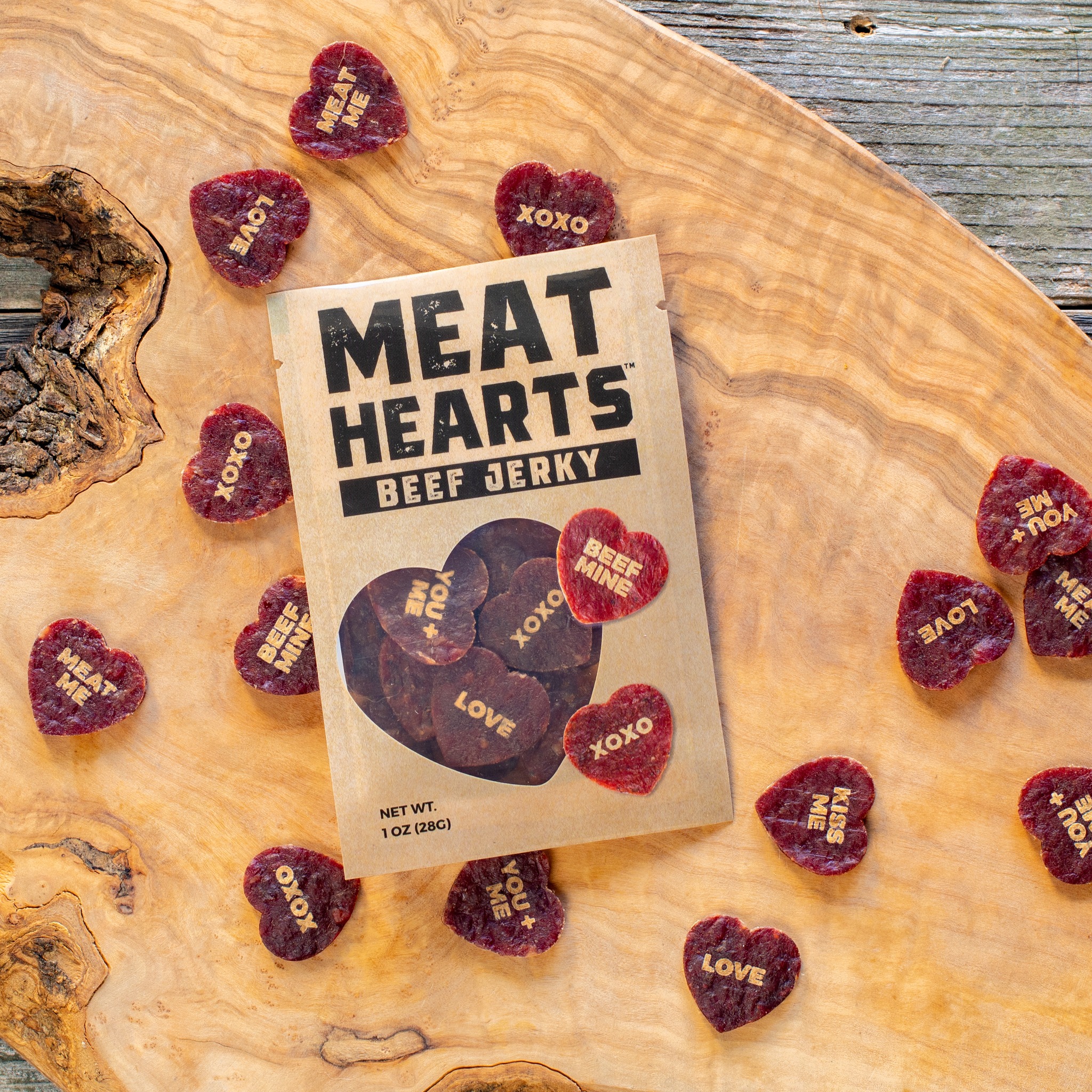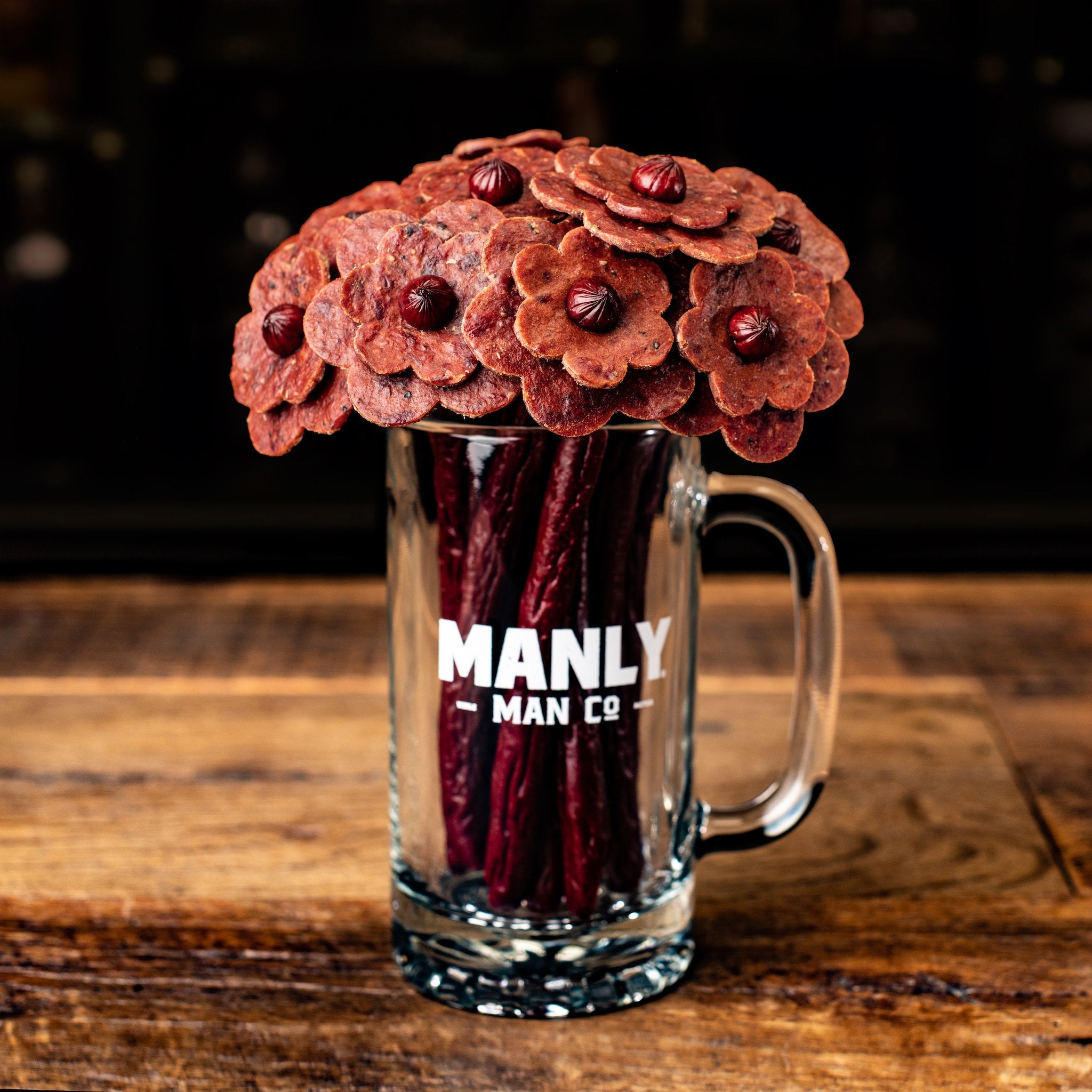 Beef Jerky Flower Bouquet and 'Meathearts' Snacks from Manly Man Company (https://manlymanco.com)
It's often said that the way to a man's heart is through his stomach, and the Manly Man Company understands that. For the special man in your life that enjoys delectable meats, the Manly Man Company has your perfect gift covered. For one, the company's Meathearts Beef Jerky set is a savory way to replace gifting chocolates for that carnivore in your life. Guys (and meat-loving gals) will enjoy packs of mini, laser-etched, delicious beef jerky hearts engraved with romantic-themed sayings such as "Beef Mine," "Meat Me" and "XOXO." Each beef Jerky Valentine's Day heart is made in the USA at Manly Man Co.'s Southern California headquarters. For the man in your life that enjoys a wider variety of meat treats, the company's Beef Jerky Flower Bouquet and Beer Mug is the perfect gift for him. Each bouquet's "vase" is a Manly Man beer mug and is pre-arranged, sealed and packaged fresh with oxygen absorbers in a stylish branded box. The custom package design allows the bouquet to be delivered fully assembled and easily slide out to provide the ultimate gifting experience. This Jerky Bouquet comes in four delicious flavors: original; teriyaki; hot; and mixed. Plus, the beer mug allows him to pair it with his favorite beer selection.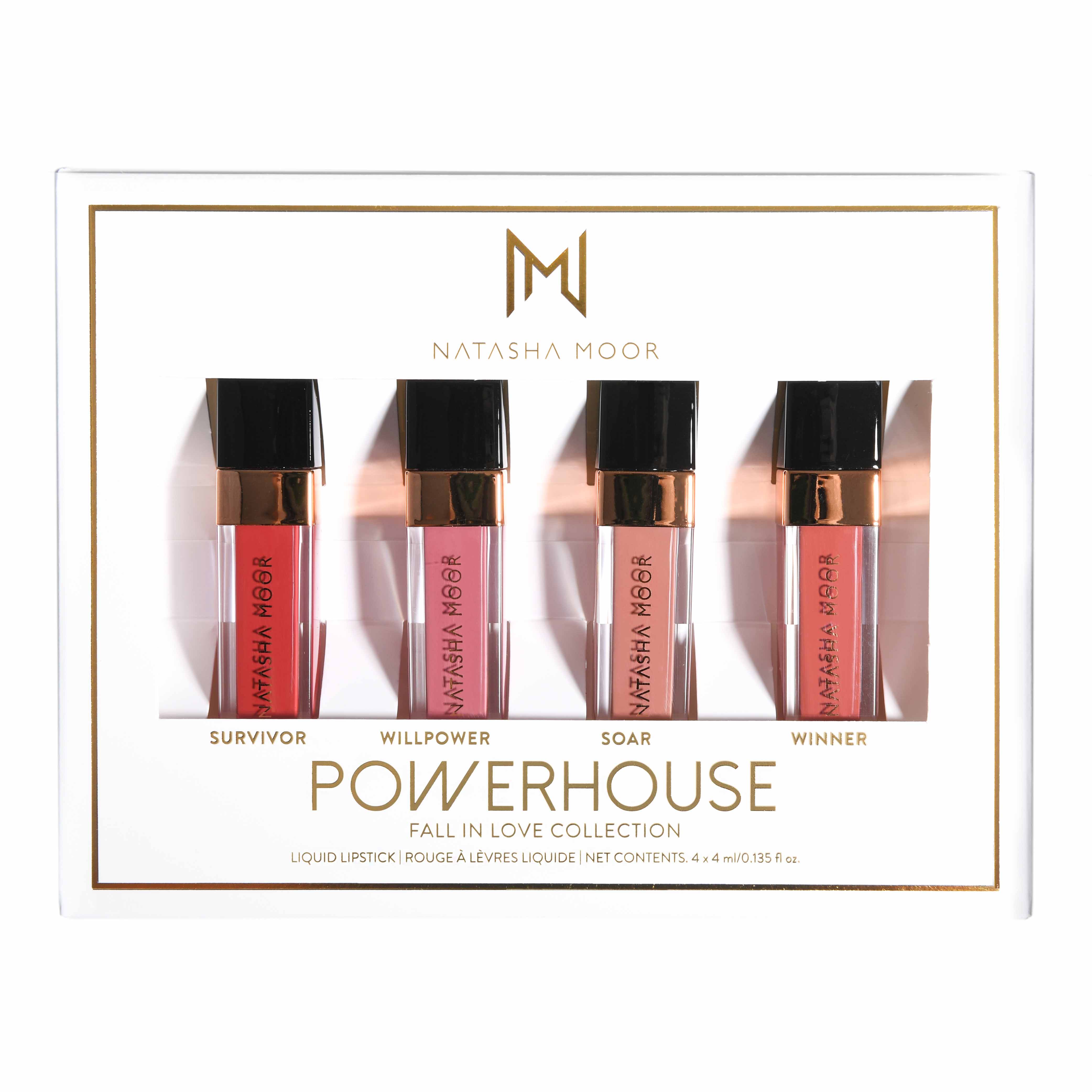 Liquid Lipstick Collections from Natasha Moor (www.amazon.com)
Here's a great gift or get for beauty-minded gals to ensure those lips stay cute and kiss-ready. The new Natasha Moor PowerHouse "Fall In Love" Collection features four Natasha Moor Molten Matte Liquid Lipstick Minis in one beautiful gift set that includes featured shades: Survivor, Willpower, Soar and Winner. These pigmented liquid lipsticks are smudge-proof, waterproof and incredibly moisturizing thanks to added vitamin E. They're also long-lasting with up to 12 hours of staying power, so they can follow her from the office right to after-work cocktails or dinner. These formulas are cruelty-free so she can feel good while she looks good. And, don't worry as all colors are also available as single full sizes for when she falls in love with her new favorite shade. NatashaMoor.com also has an innovative online try-on studio, so you can see what the color looks on you live—no need to upload a photo! A true global beauty expert, Natasha Moor began her career as a wedding makeup artist. Her clients would fly her all around the world to do their makeup for their wedding celebrations. When she wanted products and formulas that she couldn't find, she started to make her own. Now, at just 31 years old, she helms Natasha Moor cosmetics, which launched in North America in 2021. And yes, she still does weddings!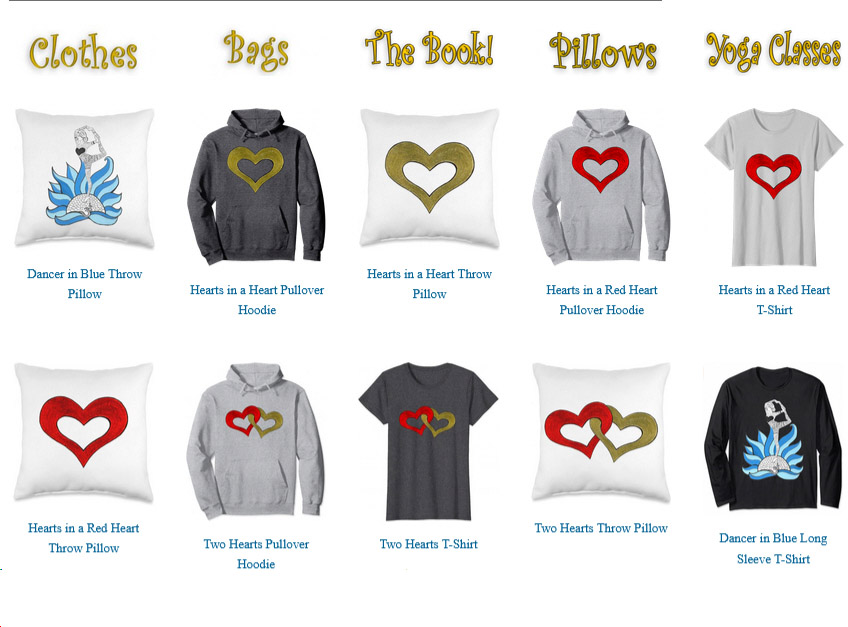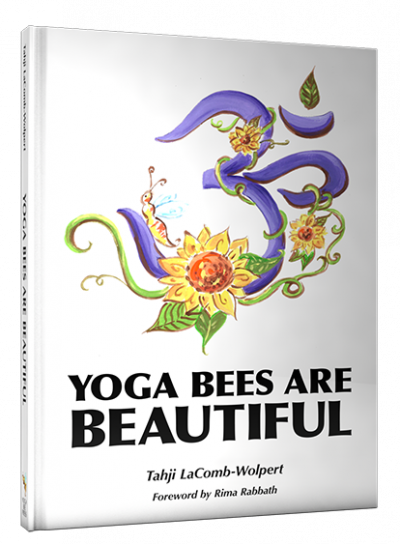 Heart Collection Merchandise from YogaBeesAreBeautiful.com (http://www.yogabeesarebeautiful.com)
YogaBeesAreBeautiful.com is a platform for health, wellness and self-care-minded consumers who seek to both feel and look their best. Launched by author and yoga expert Tahji (Beth) LaComb-Wolpert, YogaBeesAreBeautiful.com is a community that is a reflection of her own personal yoga lifestyle. This lifestyle is one she believes can be adapted to anyone who's interested in living a healthier and happier life. The concept is simple: like a honeybee, one can work hard, be a part of a joyful community and use a deep underlying principle of compassion to work through life's ups and downs in a way that becomes a manifestation of sweetness for all – like honey.  For yoga and fitness enthusiasts, YogaBeesAreBeautiful.com provides easy and free access to Tahji's yoga, Pilates and even her dance teachings. Tahji, who danced professionally for 15 years, is an esteemed instructor who has been teaching since 1986! Her claim to fame is that she has been a magnet for other amazing teachers, having been learning from masters starting at a very young age. Teaching is her passion, and she specializes in working with an array of various conditions, helping her students get stronger and healthier. The site also details Tahji's new, decidedly beautiful and entirely gift-worthy "Yoga Bees Are Beautiful" coffee table book full of inspirational words and images evoking serenity, affirmation, guidance and inclusion. This large-scale, colorful hardcover book is filled with custom hand-drawn illustration artwork and stunningly artful yoga pose photography. YogaBeesAreBeautiful.com also offers sweet apparel, décor and more based on uplifting artwork from her book. For Valentine's Day (or any occasion), the brand's 'Hearts Collection' of t-shirts, hoodies and pillows will surely be lovingly received. Tahji believes it's healthy to give and receive gifts that were made with love, to keep us uplifted and inspired.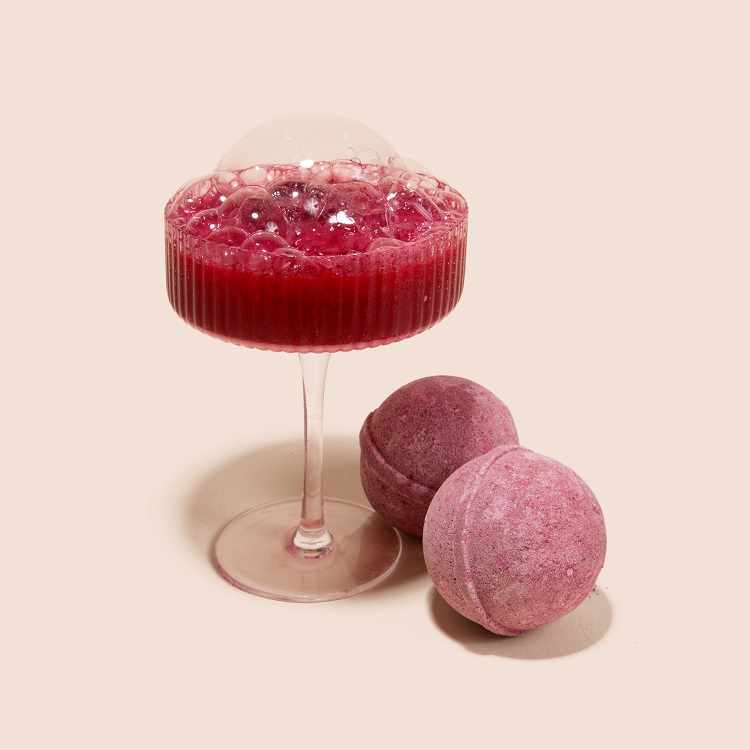 Tub Therapy CBD Bath Bombs from Tub Therapy (https://www.tub-therapy.com)
There's perhaps nothing more romantic—and relaxing—than soaking in a warm tub, and here's a great way to ramp up the relaxation. Tub Therapy CBD bath bombs are a great quick fix not only for those romance-oriented soaks, but also for general self-care and deep relaxation—especially when the stress meter has gone into the red. These little balls of bliss contain up to 100mg of full spectrum CBD oil with less than 0.3% THC, which means you get to enjoy a luxe cleanse in CBD goodness without the angst or negatives of potent side effects. Tub Therapy has carefully selected other natural ingredients infused into the formula to create a special blend of CBD bath bombs that are nutrient-rich, skin-nourishing, sustainably produced and cruelty-free. What makes Tub Therapy stand out in a sea of equally amazing CBD bath bombs? The scents are fun, unique, playful and refreshing, bringing to life memories of your favorite celebrations and adventures, both past and present. For instance, the exquisitely divine Merlot Wine CBD bath bomb triggers nostalgic sips in Bordeaux, soft lit alleys and even airplanes. It'll turn your bath water into a luxurious merlot-colored oasis of skin-softening blends. They make excellent pick-me-up gifts for the simplest reason: Thoughtful presents that show how much you care for your loved ones' wellness and advocate for their self-care and relaxation. I'll toast to that!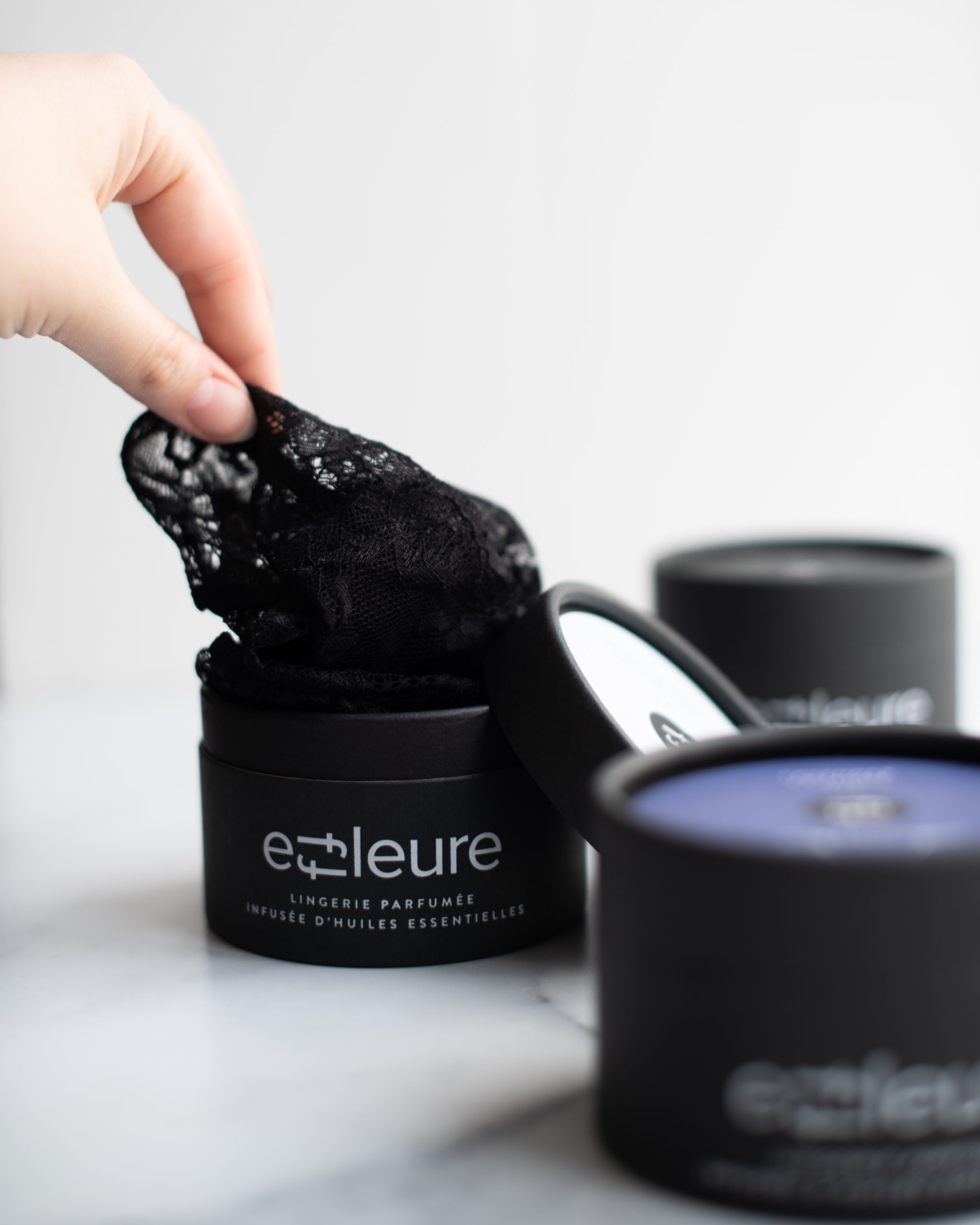 Scented Lingerie from Effleure (https://effleure.co)
Lingerie appeals to two of our senses: Sight and touch. By introducing a third sense to the mix—the transformative power of scent—we can be stimulated to a higher level. Enter Effleure Scented Lingerie, a new twist on a luxury staple. Their sumptuous lingerie is infused with therapeutic-grade essential and fragrance oils that are perfectly safe for the skin—as safe as taking a bubble bath. The company's tried-and-tested secret formula maintains the scent even after multiple hand washes. Fit options vary, and include the Scented Culotte—full-coverage, barely-there lace that teases the senses; the Scented Bikini—a modern spin on the classic design; and Effleure's Scented G-String. Whether you're wearing this G-String design for yourself or someone else, this classic style paired with your favorite scent evokes your inner force, so you'll feel empowered to take on anything from the boardroom to the bedroom. With a pretty bow detail on the back; a luxurious microfiber and spandex blend fabric; and soft elastic that stays in place without cutting into the skin, you'll feel desirable wearing these all day—or night—long. Choose from four lovely scents:French Vanilla, Dark Chocolate, Black Coconut or Lavender. Lingerie is one fabulous way to embrace the confidence of womanhood.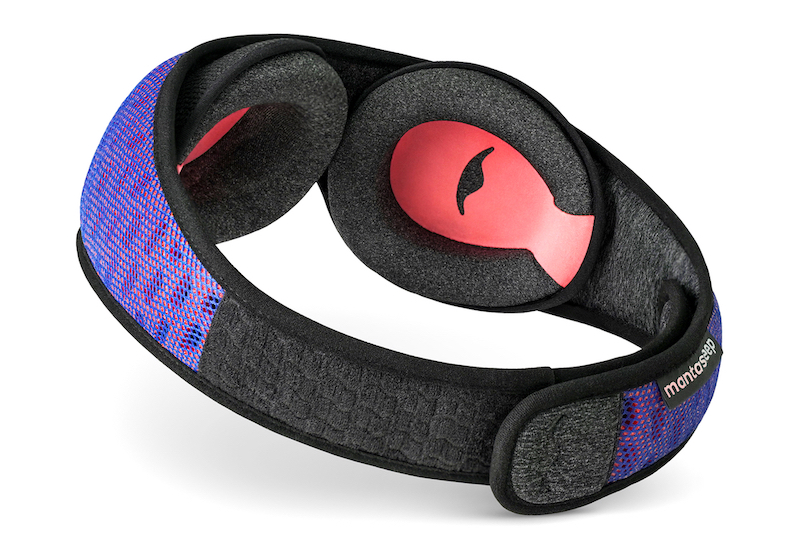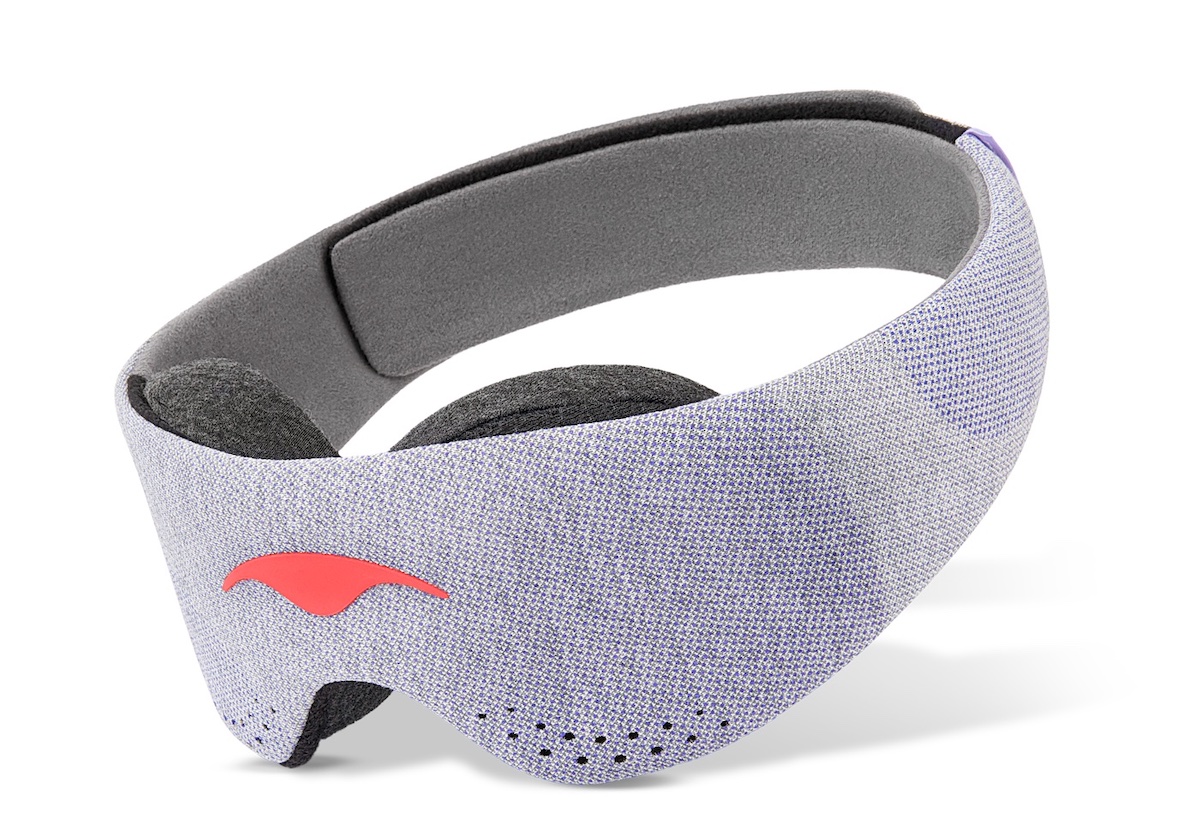 Aroma Mask and Sleep Mask Pro from Manta (https://mantasleep.com)
Surprise your Valentine with deep relaxation and renewing sleep. Doing so is easy with the highly advanced Sleep Mask Pro from Manta. It features true, 100% blackout ability for deeper sleep, C-shaped eye cups for unbeatable side sleep comfort and zero pressure on the eyelids or lashes. Uncompromisingly engineered for side sleepers, the PRO's eye cups sit completely flat against your temple without sacrificing space, so there's nothing between your head and pillow. The eye cups feature a smart "air bubble" that expands to keep light out when switching positions and compresses flat when you lie on your side. You get a perfect blackout seal with none of the bulk. Featuring an infinitely adjustable fit and cooling perforated foam, this mask offers unmatched breathability and ventilation that is powered by advanced material science. Manta also offers an Aroma Sleep Mask designed, constructed and optimized for maximum relaxation in any environment. Created to combine the soothing power of lavender aromatherapy with the sensory relief of 100 percent blackout, AROMA is for you whether you suffer from stress, anxiety, muscle tension, high blood pressure, headaches or insomnia. Featuring 100 percent pure, AAA-grade lavender, its scent lasts 15- to 30-times longer than other masks. It also has targeted "scent vents" and is made with soft, durable, snag-free materials.

*************************************************
WOMEN'S STYLE
*************************************************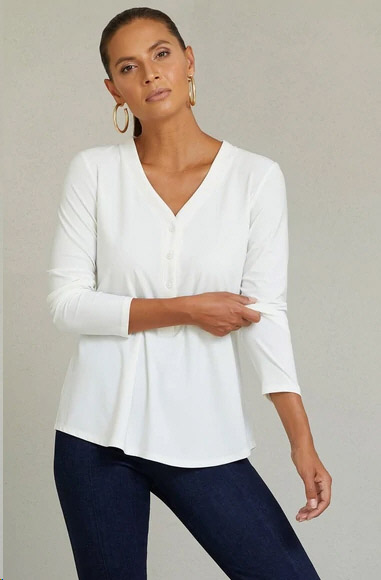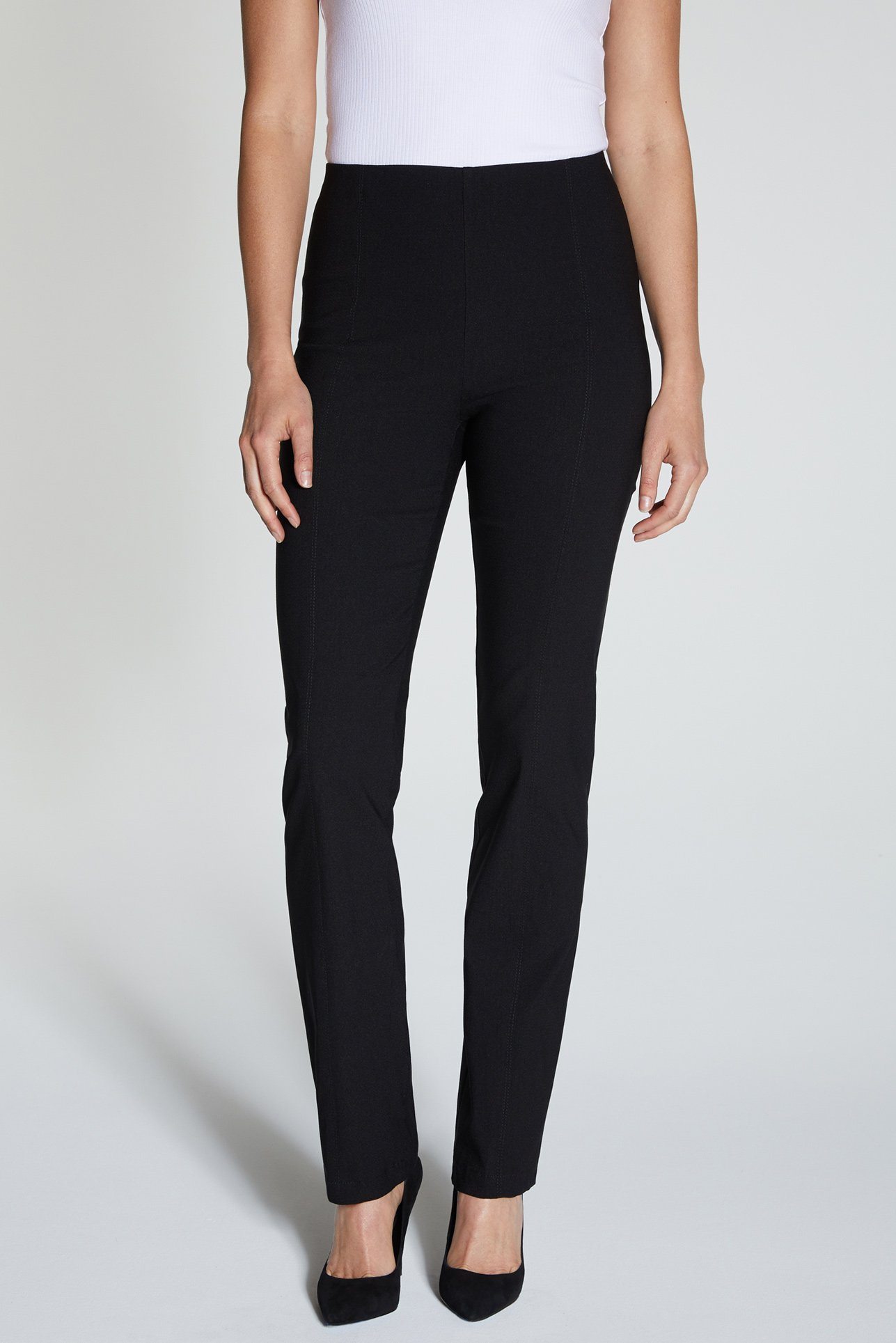 Women's Designer Clothing by Franne Golde (https://www.frannegolde.com)
Are you frustrated trying to find the perfect gift for the stylish special someone in your life? Lovely designer pieces from the Franne Golde collection will have your loved ones looking and feeling their best.  While I pretty much love everything from the line, there are a few key pieces that I especially adore.  For one, an impressive wardrobe win is the Katharine Buttondown—a key piece from Franne Golde that can be dressed up or down depending on the occasion.  Designed as an upgrade to your traditional button-down look, this luxe jersey—available in black or ivory—with matching matte buttons promises an effortlessly chic look.  It's also great for layering. The detailing and V-neck style of The Henley by Franne Golde also makes it perfect for all-day wear—and on into the evening for a romantic dinner or night on the town. I love this sophisticated take on a business casual classic. Crafted from the brand's smooth Signature Drape Jersey, the Henley is wrinkle-resistant and features beautiful placket detailing. It's a staple item for a versatile wardrobe. Of course, Franne Golde's Original Classic Magic Pant is a fabulous option—also noting this is the piece that launched the entire collection.  Dubbed the "Magic Pant" by Oprah's own style guru, this favorite, the form-fitting pant has structure and stretch designed to hold you in right where you need it.  These designer pants slip on with ease to create an instant, more flattering, and slenderized profile, while their high-rise elastic waistband is cut just a bit higher in the back for added comfort when sitting. With convenient sizing ranging from tall to short lengths, you're ensured a perfect fit for that fashion-forward person in your life.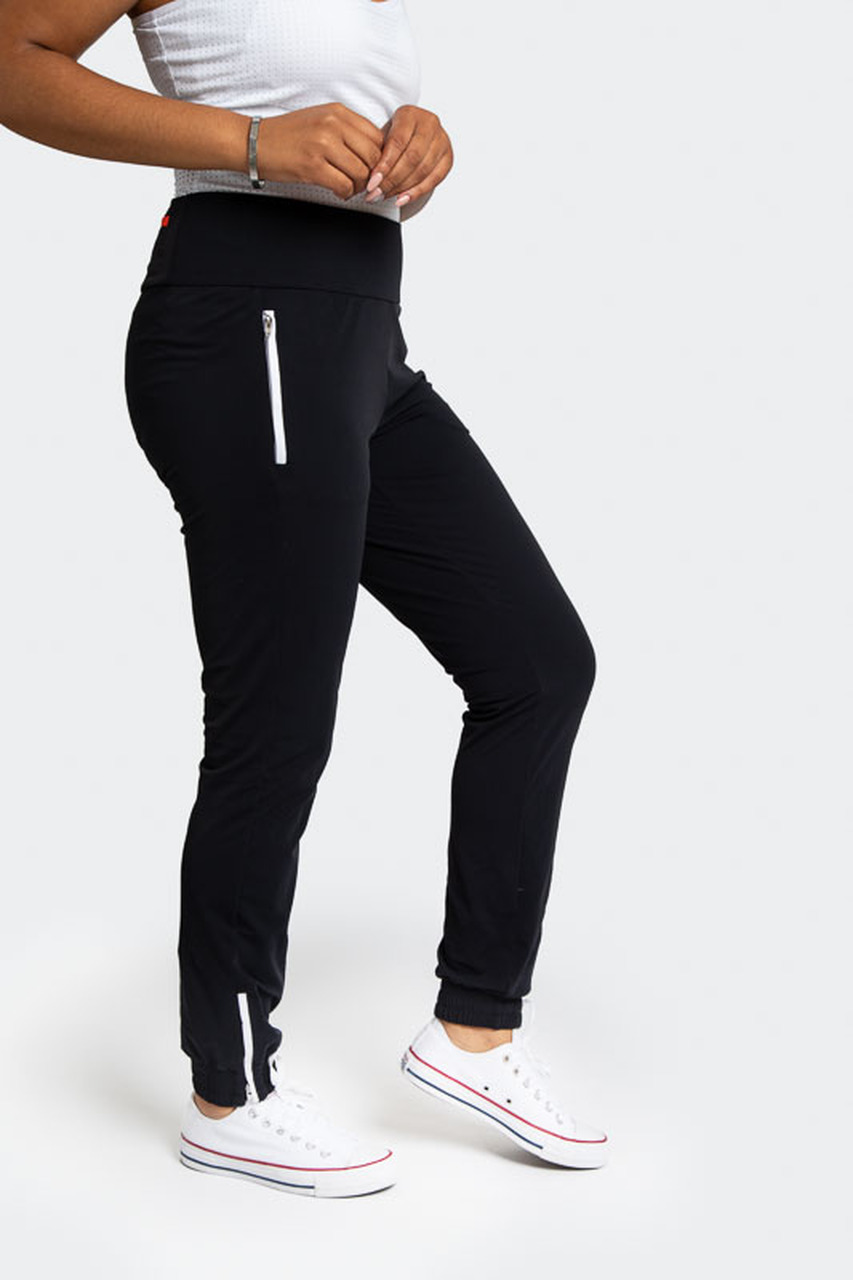 'Apres 18' Golf Apparel from KINONA (https://kinonasport.com)
KINONA is a women-led, women-inspired golf apparel brand that offers comfortable, functional and fashionable garments that transition seamlessly from the golf course to daily activities. This company provides women with a variety of fashion-forward and on-trend styles, including their Apres 18 "cozy" collection. These styles are perfect for practice, play, wear for daily activities or for lounging at home. The collection features a variety of hoodies, long sleeve tops and jogger pants. I personally love the Apres 18 Colorblock Longsleeve Top, which is a black and white funnel neck style made with Italian fabric, four-way stretch and light brushing on the inside, which makes it a comfy addition to your wardrobe. This funnel neck is the new luxe version of your favorite sweat outfit (without having to work up a sweat). This Colorblock Longsleeve Top pairs perfectly with KINONA's Apres 18 Jogger Pant in black, which fit like a dream without being too slouchy or sloppy. You might even get away with wearing it on the course during those chilly mornings! The jogger pant features easy pull-on styling, zippers at the bottom so they can easily slide over your golf shoes and two zipper pockets. The Italian fabric is so amazing you'll lament having to take them off. KINONA's styles also include UPF 50+ protection, is moisture-wicking and is antimicrobial, and stretches, compresses and conceals in just the right places to flatter all figures.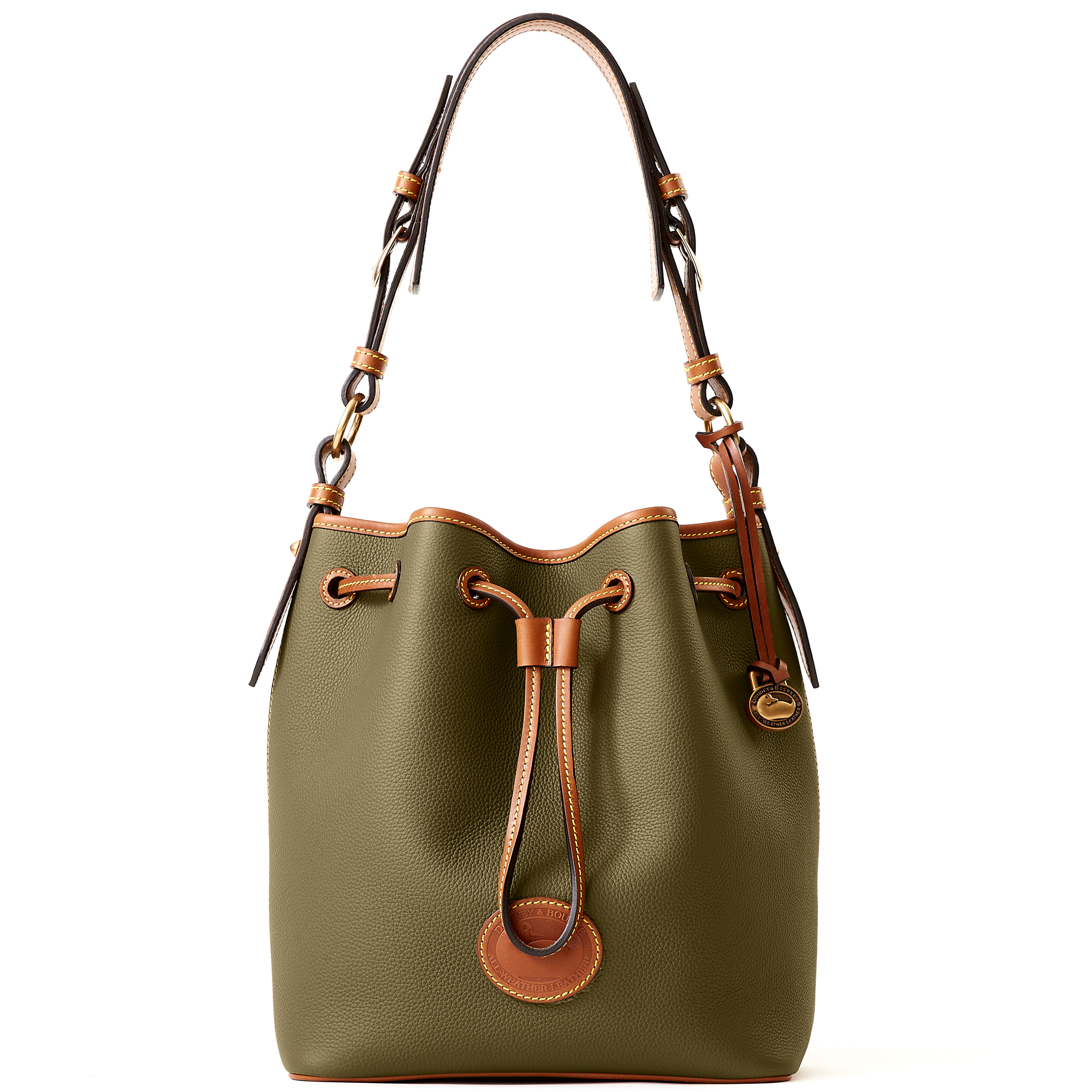 All Weather Leather 3.0 Drawstring Bag from Dooney & Bourke (https://www.dooney.com)
A handbag is always a welcome gift and here's an options sure to stand the test of time. The newest evolution of the famed Dooney & Bourke brand's most groundbreaking collection, All Weather Leather 3.0 comes after two decades of meticulous design. Dooney & Bourke's All Weather Leather 3.0 Drawstring 25 is a classic bucket bag that holds its structure, offering a roomy interior and an adjustable Vacchetta leather drawstring trim to provide a rich contrast. This bag is made with Italian pebble leather that's more lightweight and promises the unrivaled longevity customers have depended on for decades. The original All Weather Leather Collection was made using the same durable and waterproof leather as Norwegian snow boots. It's a handbag that's resistant to the various elements! The Leather 3.0 Drawstring Bag has one inside center zipper compartment to easily secure all of the necessities, while leaving room for the fun essentials. It is lined and features its secure and adjustable drawstring closure as an added benefit. A removable, jewelry-grade all-weather leather charm adds as special and stylish touch. A thick leather strap sits comfortably on the shoulder to ensure that no matter what it carried within, it won't weigh you down. This durable bag will withstand any climate, staying fastened securely and stylishly by your side. And don't worry, if an accident happens, the classic all-weather leather is cleaned easily after being gently wiped with a damp cloth.

LaSalle Rustic Leather Tote from Pegai (www.pegai.com)
Every woman needs a trusted, all-occasion tote at her side and the LaSalle Rustic Leather Tote from Pegai is a stellar option. Handcrafted from heavy-duty full-grain leather, this tote will endure even the most demanding of days. You can fit all your daily essentials inside and it's an ideal work or college bag for women on-the-go. The LaSalle Tote is available in two sizes, mini and grande, to fit whatever the woman in your life needs. Grande sizes fit up to 15-inch laptops and books and all tote styles include an inside pocket and a key loop to easily secure your phone, cards and keys in a secure location. Both mini and grande bags include an outside pocket and zipper for easy access to all your essentials. Its sturdy, vegetable-tanned straps provide extra durability, so it will always stay by your side.  What's also fabulous is that you can personalize the bag. Add your initials, an anniversary date or anything that will help your loved one remember you with this special gift. Since the bag is so durable, it is definitely one that your loved one will get use out of for decades. It is also available in four different colors: Rock Gray; Charcoal Black, Mahogany Brown and Chestnut Brown to match her individual style and personality.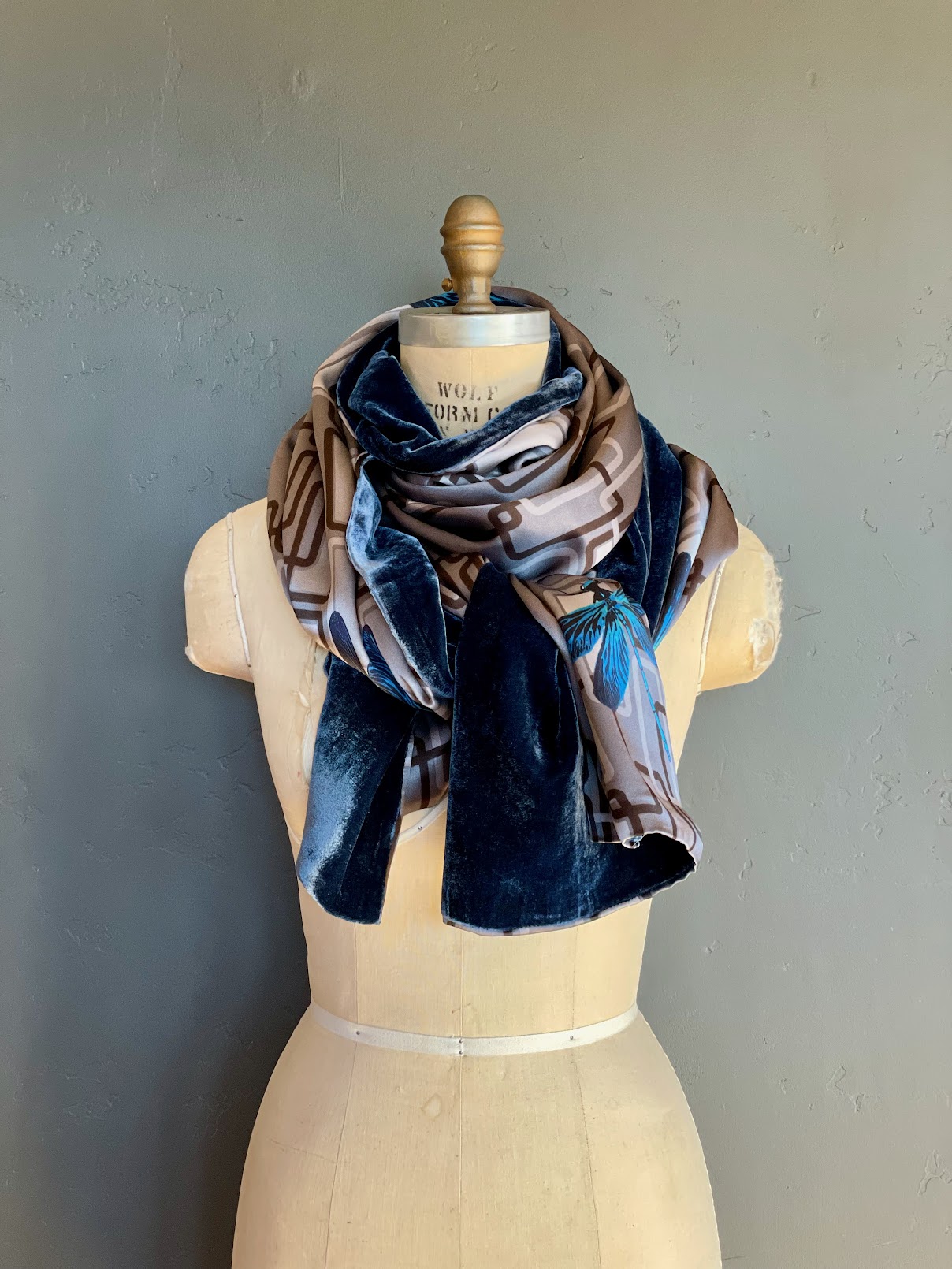 Luxury Scarves from At Home With Ray (https://athomewithray.com)
Keep that special someone warm, while staying stylish, with the Luxury Scarves from At Home With Ray. Offering gorgeous silk scarves with an artistic edge, The company's "Fences & Dragonflies" Wrap in Pewter is a luxury scarf you'll be proud to give. Backed in rich silk velvet, you can bring your summer spirit into winter in this lavish, oversized wrap.  Who said a little drama was a bad thing? Made of 100% silk satin and 100% silk velvet this scarf will keep her warm and comfortable.  At Home With Ray is the brain/love child of Kris Roufa, designer and maximalism extraordinaire with a true flair for the unexpected. You can't quite put a label on Roufa's overall aesthetic. She is clearly unafraid to let her delightfully curious imagination shine through in her designs. You'll find elements of nature intertwined with bold unapologetic colors. You'll enjoy sharp modern lines paired with soft feminine touches. You'll find treasures within the At Home With Ray collection that you'll cherish forever and want to save for your grandchildren.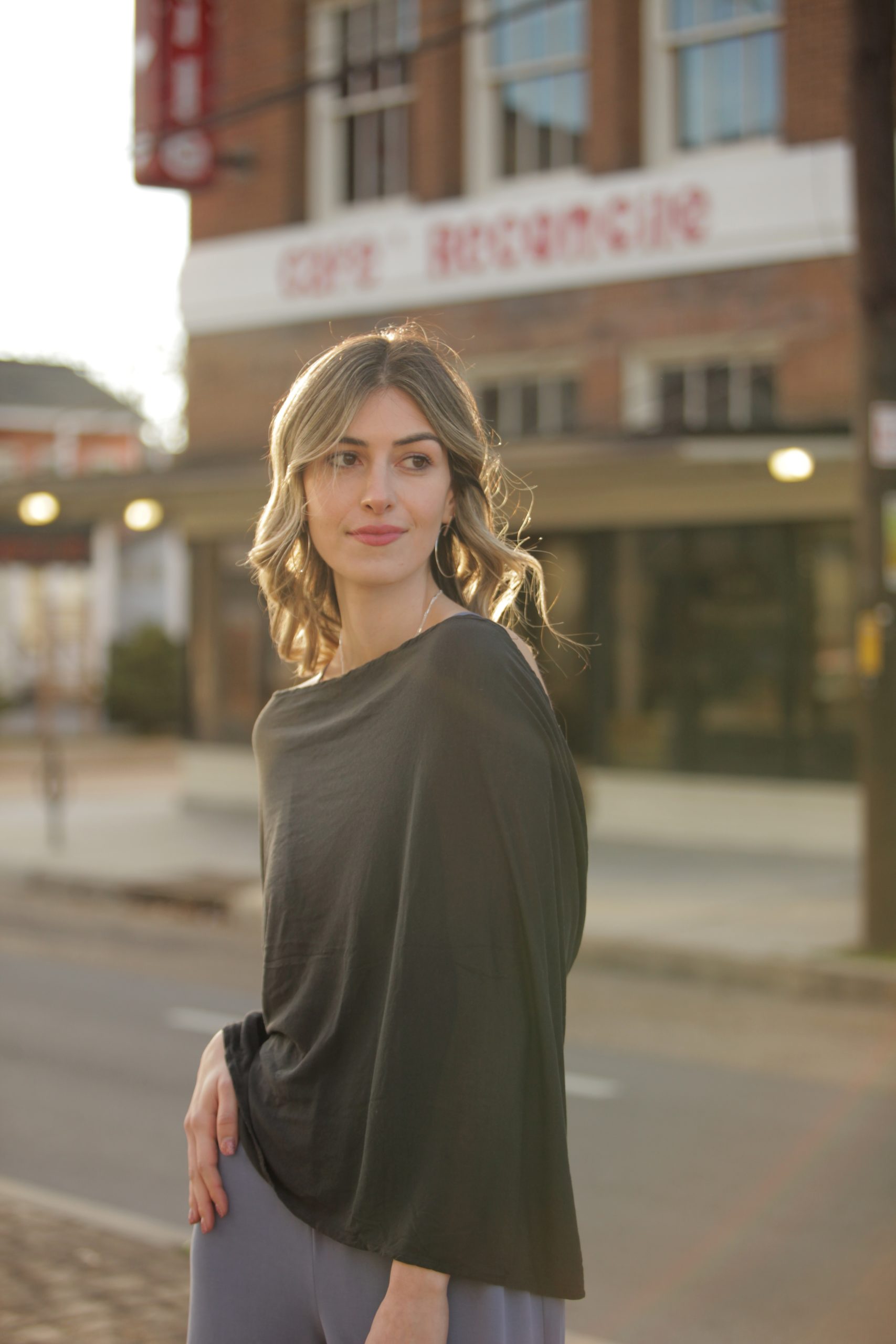 Featherlight Infinity Scarf with Insect Shield from Pang Wangle (https://pangwangle.com)
Banish bugs and enjoy luxurious outdoor style with the Featherlight Infinity Scarf with Odorless Insect Shield Bug Repellant Technology from Pang Wangle. There's nothing more frustrating than trying to enjoy time outside but battling bugs and insects the whole time. This soft and light travel scarf is the elegant solution to thwart biting insects. This Featherlight Infinity Scarf with Insect Shield repels mosquitoes, ticks, flies, fleas, chiggers, ants and midges (no-see-ums), with a small amount of long-lasting active ingredient: permethrin. Discovered in 1973, permethrin is on the World Health Organization's List of Essential Medicines, representing the most effective and safe medicines needed in a health system. In all-natural and renewable fibers, this ultra-light silk blend scarf won't weigh you down even in the hottest climates. It features odorless insect shield technology that is EPA approved and safe for the entire family. Plus it stays fully effective for over 70 washes! Wear it single or double looped, draped over the shoulders to cover your arms, or as a hood. It's the perfect accessory for a picnic, tropical vacation, hiking, horseback riding, gardening, glamping, adventure travel, garden party or anywhere else the bugs will bug you.  These scarfs are sustainably made in the USA with 10% Silk and 90% Modal, derived from renewable beech trees.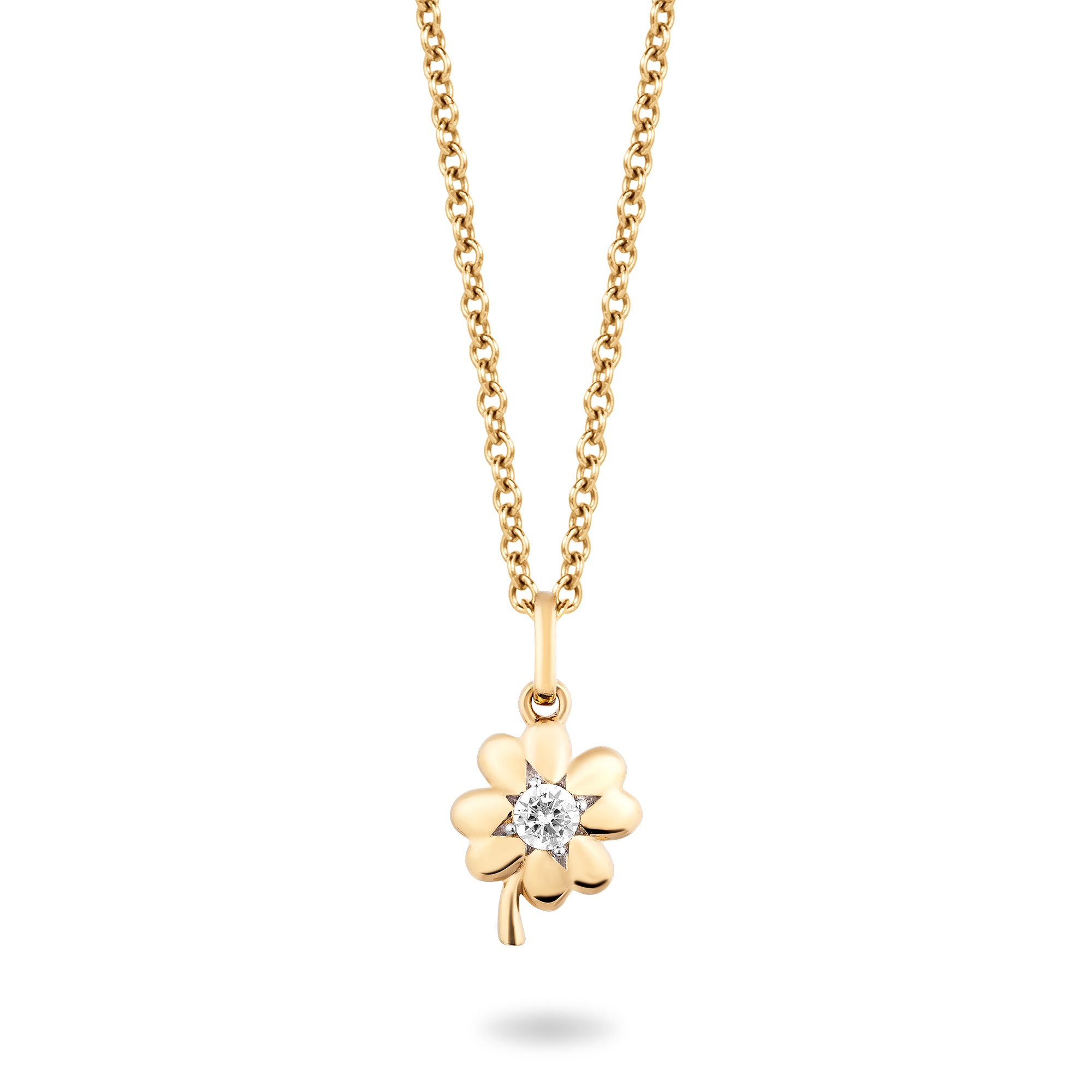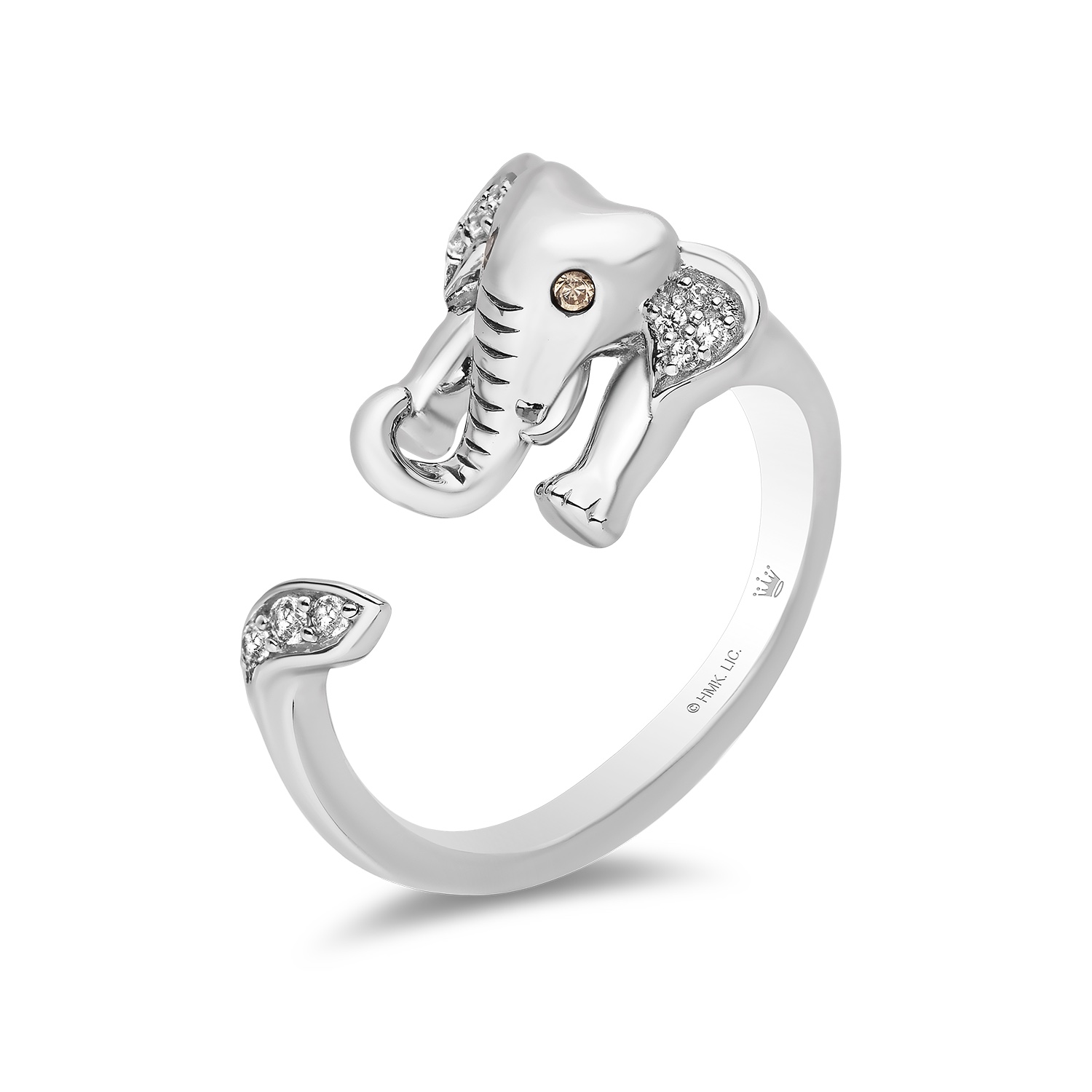 Charming & Whimsical Pendants and Rings from Hallmark Fine Jewelry (https://hallmarkfinejewelry.com)
Give that special someone a piece of fine jewelry that is as unique and special as they are. Charming and whimsical pendants, rings that dazzle your digits and delicate earrings studded with diamonds, every woman can find herself within the Hallmark Fine Jewelry collection. This holiday I'm loving Hallmark Fine Jewelry's Minimalist Clover Pendant—the pot of gold at the end of the rainbow. This pendant is beautifully rendered in rich, 14-karat solid yellow gold and suspended from a gold cable chain. This clean and modern piece includes Hallmark Fine Jewelry's signature Star Bright inset—a single round cut diamond sits at the center for a luxe, luminous glow that is sure to turn heads. This minimalist piece is truly a timeless look that is the perfect detail to accent her style and grace, and she'll be lucky to adorn it. Speaking of luck, the company also offers a precious Elephant Wrap Ring. In many cultures, elephants are a symbol for good luck, wisdom, strength and more. So, who wouldn't welcome a big warm hug from a friendly elephant that they can wear evert day? This sweet ring embraces your finger in polished sterling silver with brilliant, diamond-accented ears and tail. To amp up the bling, a pair of sparkling champagne diamonds are set into this pretty pachyderm's eyes for extra sparkle. This ring is a fantastic gift for any animal lover with a heart of gold in your life. Each piece from Hallmark Fine Jewelry is inspired by the power of emotional connections, personal stories and sharing what's in your heart. It's designed using timeless icons that represent the special moments, milestones and relationships in your life—the things that define your life story.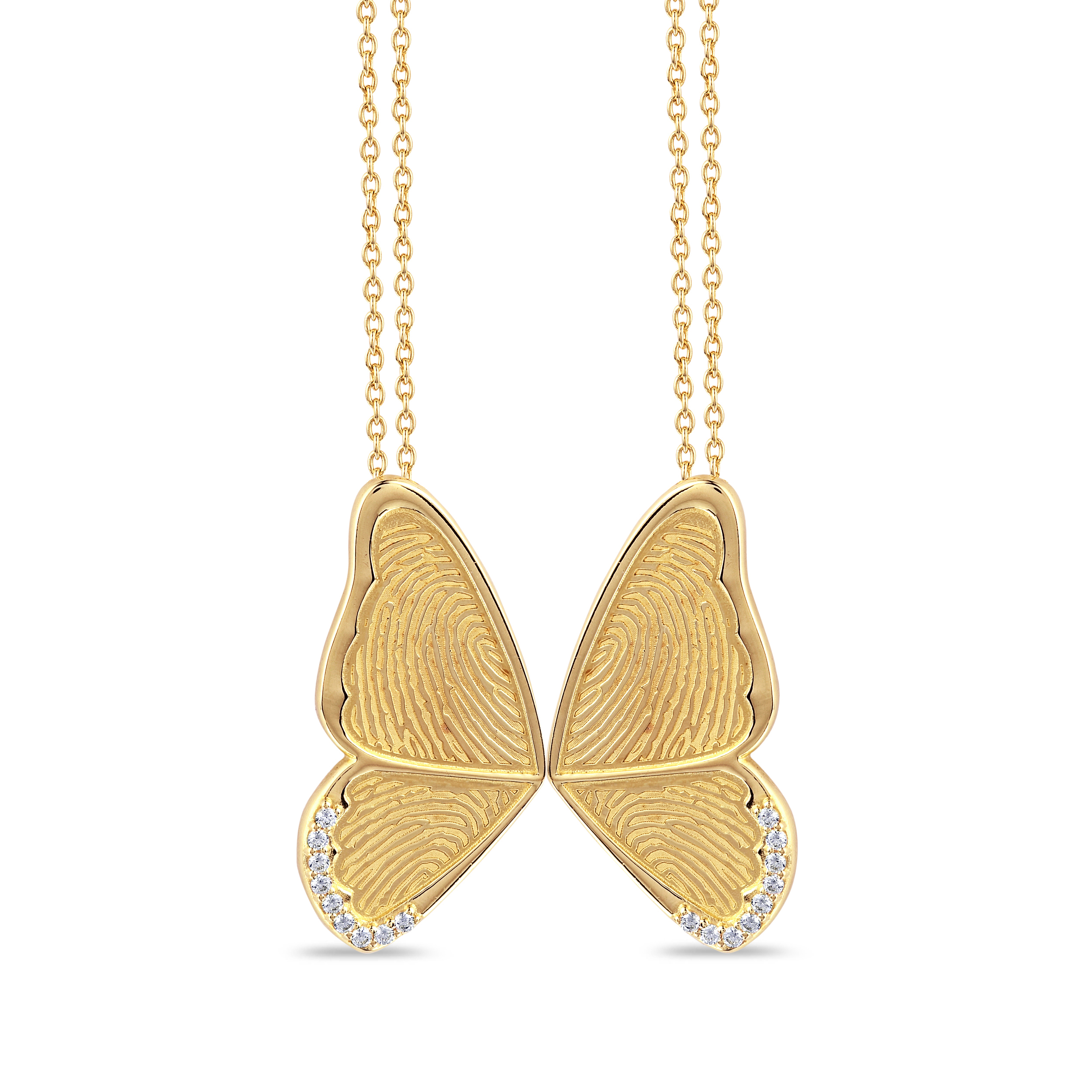 BFF Butterfly Fingerprint Necklace from Love Talla (https://www.lovetalla.com)
Here is a unique Valentine's, or Galentine's, Day Gift you may not have seen before. The BFF Butterfly Fingerprint Necklace was created by Love Talla. With it, you can design your BFF Butterfly necklace with your own fingerprint on the top wing and your bestie's fingerprint on the bottom. Let the patterns of your fingerprints decorate the wings of your butterfly necklace to let your bestie (or your mother, daughter, sister and others) know that, like the beautiful patterns of the butterfly's wings, they left an incredible impact on your life. The best part is that these are breakaway necklaces, so when you two are apart you can always reach up and hold your best friend's hand. And when you are finally together the two halves of the butterfly unite and you are whole again. These one-of-a-kind necklaces are such a perfect gift for the sentimental gift giver and they are very easy to create. Just take a picture of your finger and Love Talla can engrave the fingerprint right off the picture! These beautiful necklaces come in yellow gold, rose gold and silver colors with adjustable 16-18-inch chains. Love Talla creates custom fingerprint necklaces to help you celebrate life's most precious moments and cherished people. This jewelry helps connect you to those most important in your life, whether they are still with you or not, and enjoy the mark they have left on you.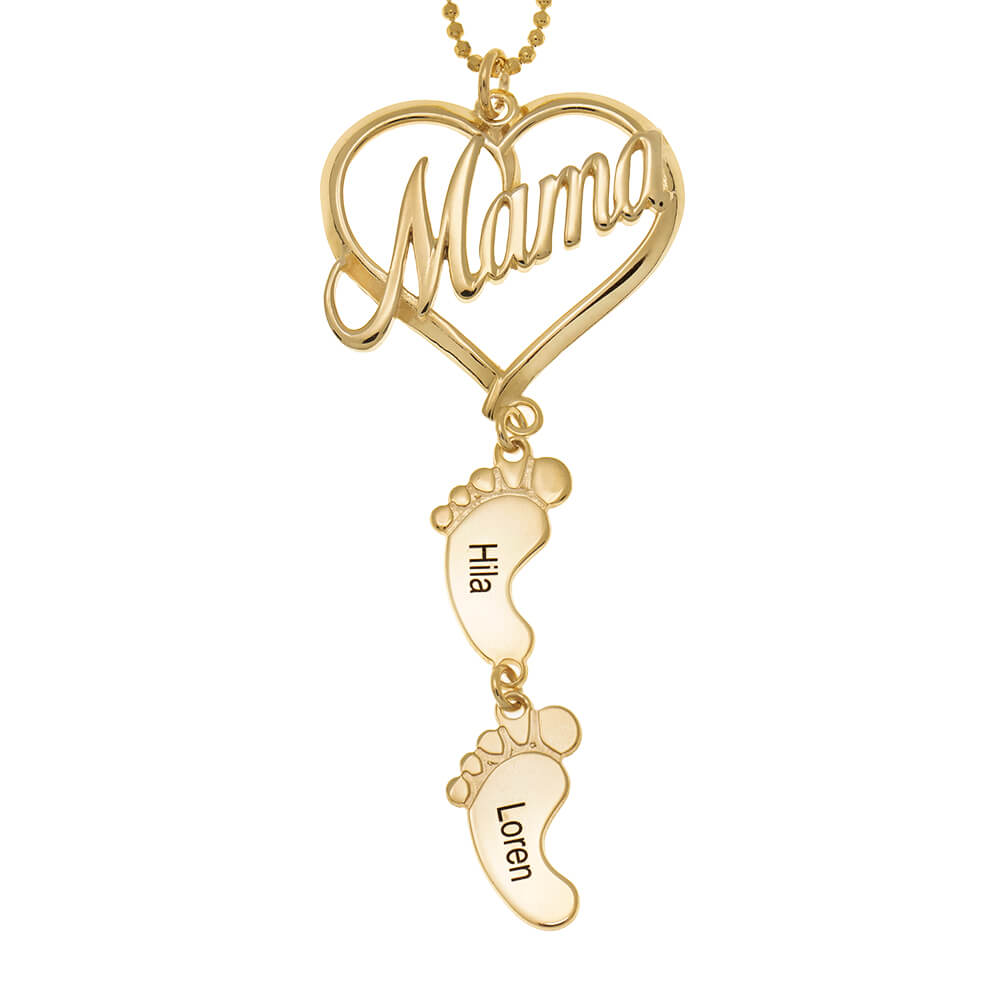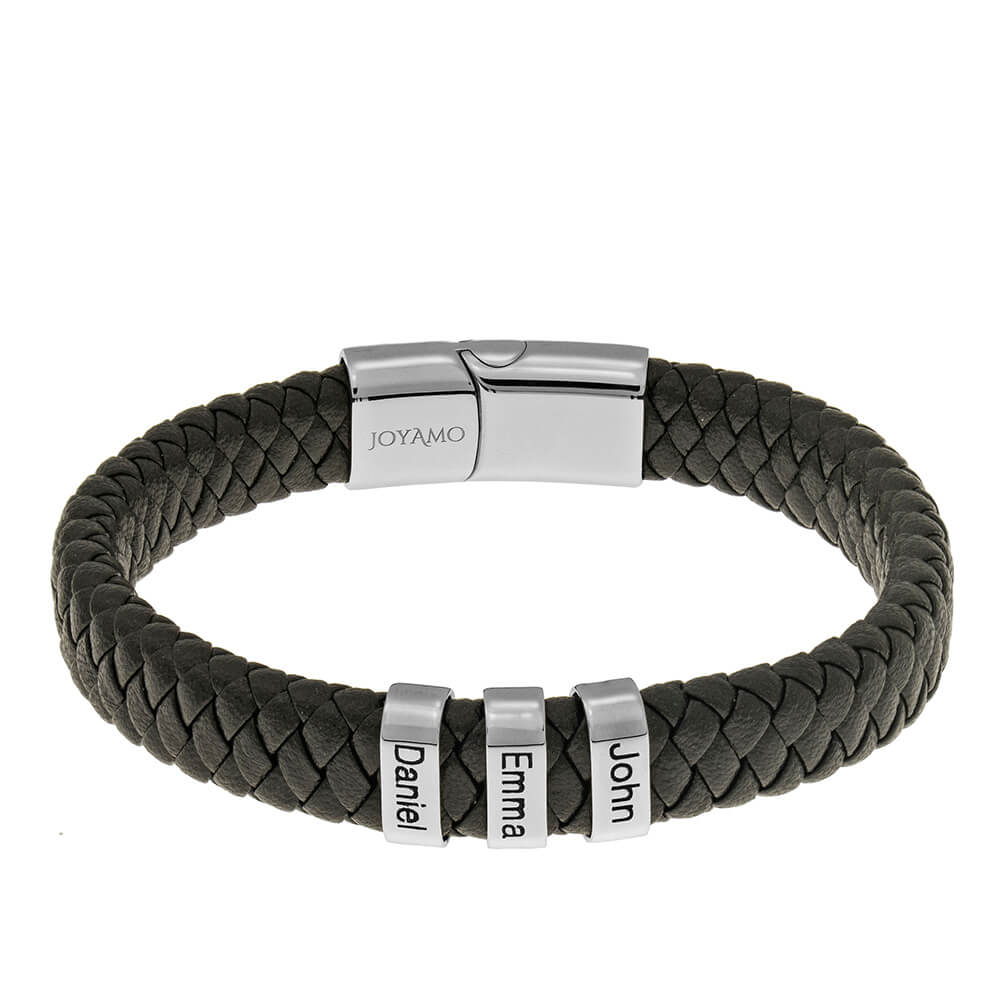 Personalized Jewelry from JoyAmo Jewelry (https://joyamojewelry.com)
Nothing says "I Love You" like a timeless piece of jewelry customized just for that special someone. JoyAmo Jewelry is a premier personalized jewelry company that designs and manufactures personalized necklaces, bracelets, earrings and rings. JoyAmo aspires to make modern and trendy jewelry that tells your personal story with collections that are designed to celebrate love, family, life, friendship, graduation, baptism and other milestone occasions. JoyAmo wants to be part of all your unforgettable moments through the uniqueness of all its handcrafted pieces. When you gift a custom-made piece of jewelry, you are giving something that only this person can wear. If you want to celebrate Valentine's Day with a jewel that will represent your endless love, check the lovely collection of couples' personalized sets of jewelry that you can customize from the metal to the engraving. You can choose her favorite metal, whether she loves sterling silver 925, 18-karat rose gold plating or yellow gold plating. JoyAmo also offers men's customizable bracelets and jewelry as well.  You can also engrave names, a meaningful word or an important date, and you can even add your respective Swarovski birthstones. All JoyAmo pieces come in a lovely gift box and each item has a one-year warranty.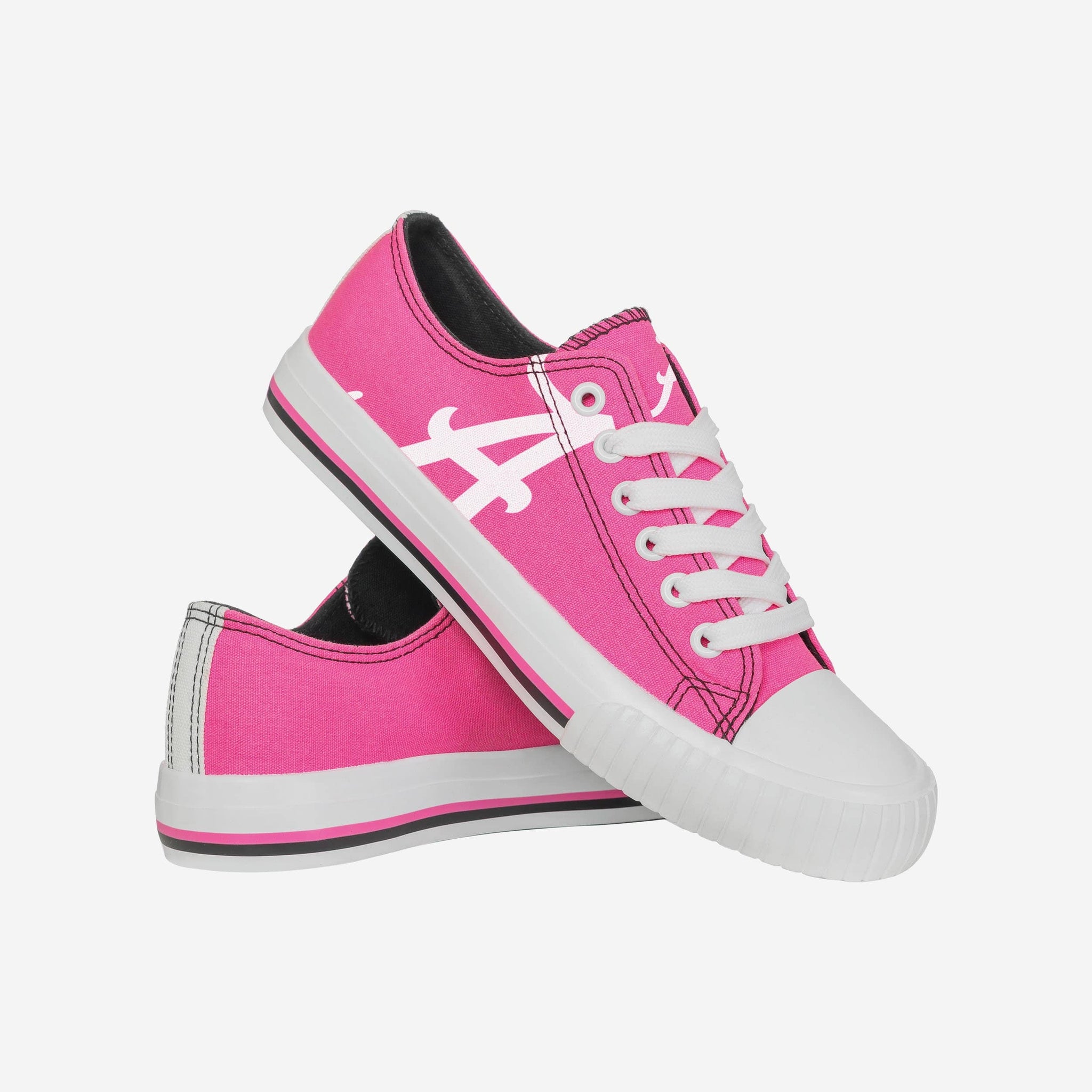 Women's Sports Fandom Apparel, Footwear, & Headwear by FOCO (www.foco.com)
FOCO is a leading manufacturer of sports and entertainment merchandise, with a product line that includes apparel, accessories, toys, collectibles, novelty items, and more—so there's sure to be that perfect item for the woman in your life. With major sports and entertainment licenses at its disposal and a diverse range of Fandom merch, it's the place to shop for those sports fans. My own personal select this year was the Alabama Crimson Tide Low Top Canvas Shoes. Give these shoes to let your loved ones to stand out from the crowd and sport a style worthy of the postgame highlight reel—literally. These all-over bright, neon pink designed sneakers have adjustable laces for security, and a low-top style to make you look good and show love for your favorite team from head to toe. The team logo is displayed on the sides and tongue, just in case there was ever any doubt where your allegiances lie. The sneaker has a closed, round-toe design to keep your feet covered. It also has padded insoles to keep you comfortable in style, and textured outsoles so you don't get caught slipping on your trek to your seats or to concessions. The Alabama Crimson Tide Low Top Glitter Shoe is equally alluring. Great game-day style is a must-have, whether you're sitting on the fifty-yard line or watching from the comfort of your couch, and these shoes will follow you to either place and keep you comfortable and stylish with ease. Step up your game with these kinds of FOCO shoes because the world is your canvas, so make it a bright one!

*************************************************
WOMEN'S LOUNGEWEAR
*************************************************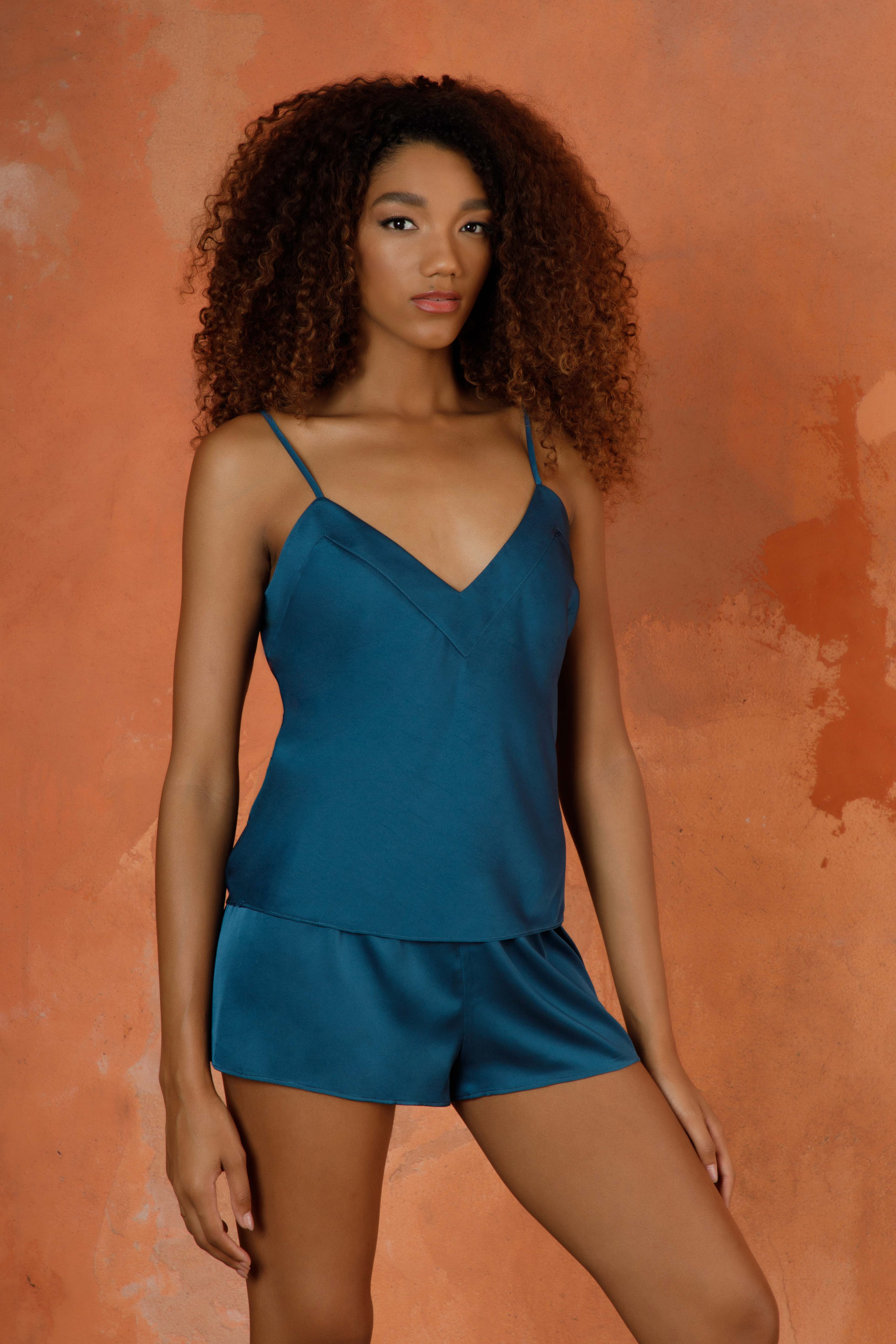 Signature LOUNGE Apparel from Ines Di Santo (https://www.inesdisantobridal.com)
Slip into the LOUNGE by Ines Di Santo with the brand's signature cami, shorts and pants that'll help her drift off to Never-Never Landin sumptuous style. The Ines Di Santo Signature Cami features adjustable straps and a double-V neckline to allow versatility in coverage that meets each wearer's preference. The LOUNGE Signature Shorts are another must-have addition to the pajama drawer. The side seams have been eliminated to create a slinky and smooth look that flatters all shapes and sizes. Extend the look with the alternate LOUNGE Signature Pants, which are designed to ease you into next-level comfort … whether worn around the house or even paired with heels for brunch! Wherever you go, wearing these will cause immense relaxation and comfort.  All the pieces in the company's LOUNGE collection have been developed in a washable satin that feels like silk, but allows you to wash, wear, jet set and repeat. Ines Di Santo is an internationally renowned bridal gown and eveningwear designer that has served as a leader on the world wedding stage for more than three decades. After careful thought and intention, she launched this new LOUNGE line as accessible luxury for every woman, no matter the occasion. The assortment of patterns and pieces in the collection allows them to be easily mixed or matched and seamlessly incorporated into an everyday wardrobe. Whether she's living the jetsetter lifestyle or relaxing at home, she's sure to love LOUNGE's stretch satin that looks and feels like silk, but performs more durably and travels like a dream.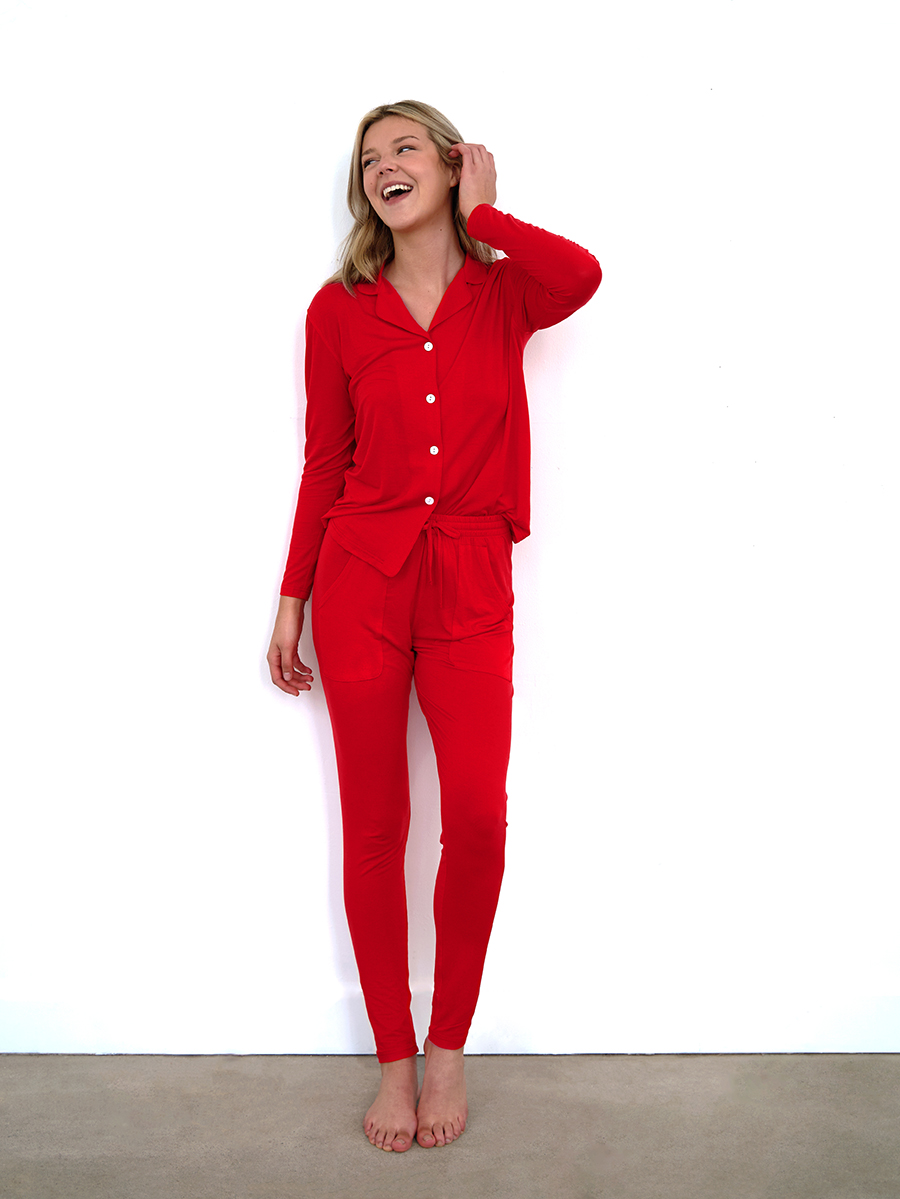 Women's Black Pajama Set from Weekend Made (https://weekendmade.shop)
This Valentine's Day, give her the gift of comfort and peace with the Pajama Set from Weekend Made. These chic pajamas were created by a mom, for moms. The eco-friendly fabric regulates temperature and features an innovative, seamless design. The jogger style high-waist bottoms are made with a comfort-fit waistband with drawstring. The pants also boast pockets to fit any phone size! Weekend Made understands what moms need, so they also made this pajama set nursing-friendly. Ever family minded, they also have the cutest matching pajamas for the kids, too. What makes Weekend Made truly special is the thoughtful design of the seams. It is modeled after finely tailored suiting, so there are no scratchy seams touching the skin. If you turn your old pajamas inside out, you can see there are typically a lot of thick scratchy seams that take away from the enjoyment of any soft fabric they may use. Weekend Made has solved this problem, which is why they are a favorite choice for people with eczema, sensitive skin and sensory processing disorder. Every garment is packed in reusable, 100% compostable packaging and these pajamas are offered in an extended size range, so every woman and mom out there can enjoy them.

*************************************************
GREAT FOR GUYS
*************************************************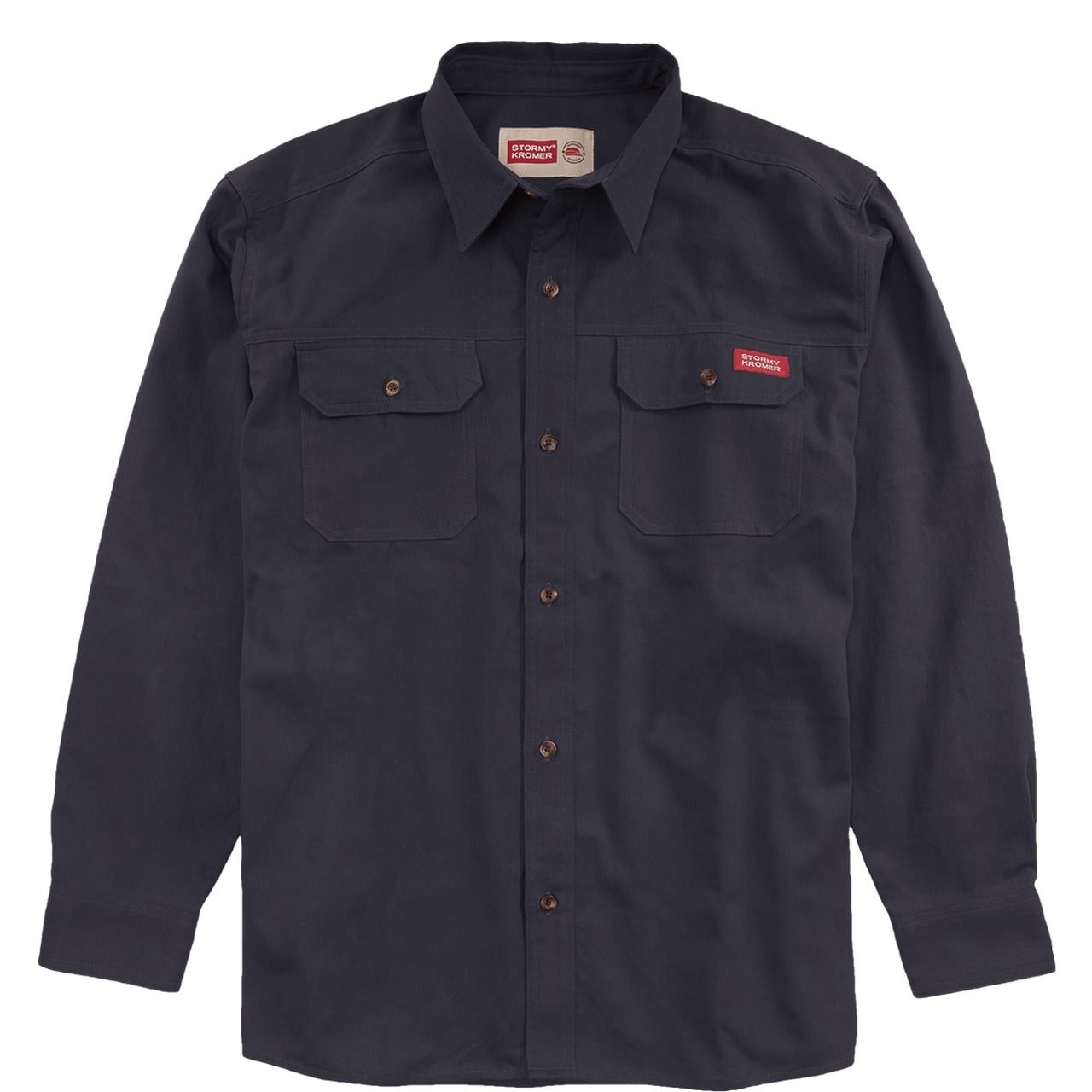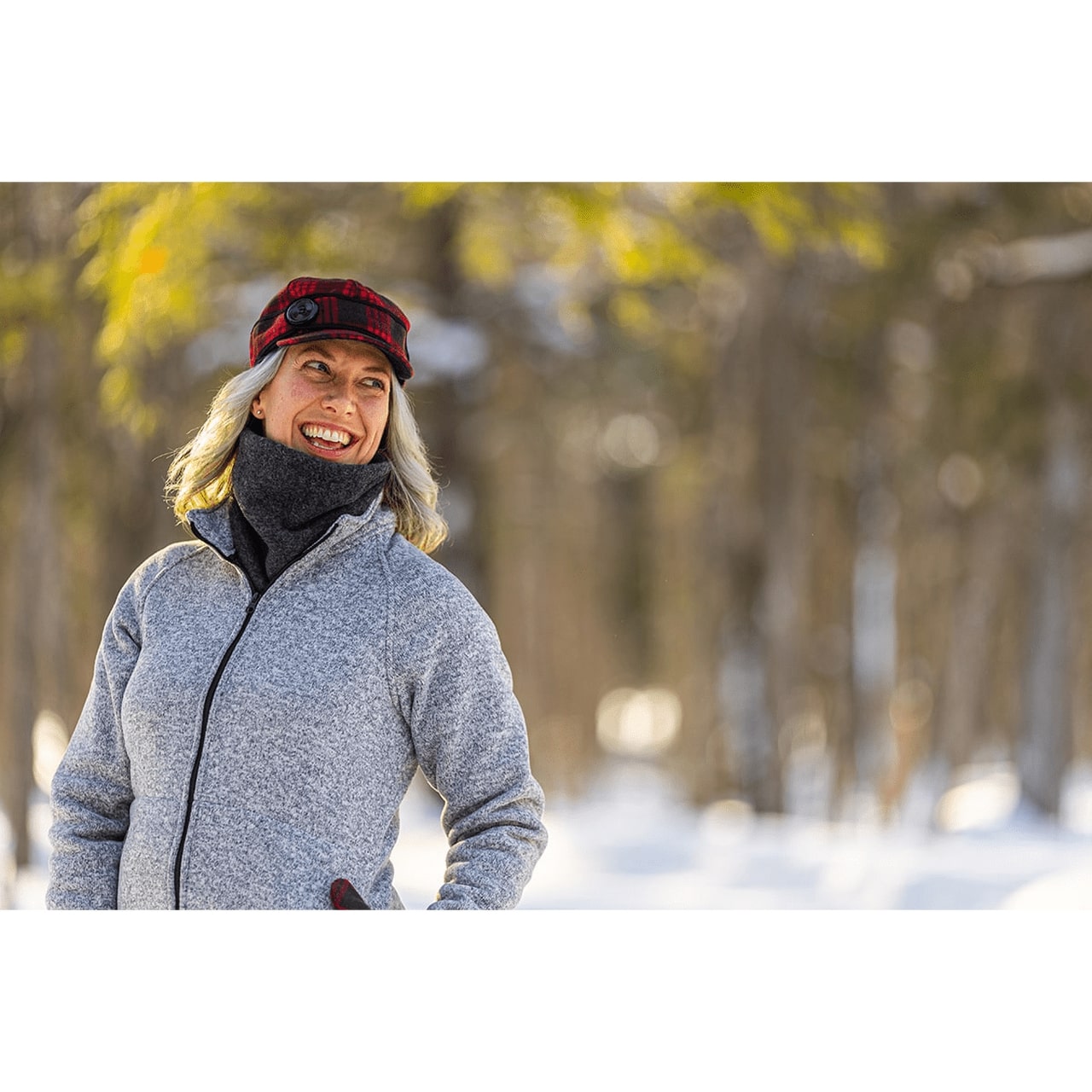 The Twill Shirt and Wool Neck Warmer from Stormy Kromer (www.stormykromer.com)
Keep your special someone warm and in style this season with to-quality apparel and accessories from Stormy Kromer. For those times when a flannel shirt just won't cut it, guys can  class up their look with the company's new men's brushed cotton Twill Shirt. The lighter weight and softer fabric promise true comfort and warmth while the rich colors of Khaki, Redwood and Eclipse Navy, with each sure to turn heads. This shirt is 100% twill cotton with 2 button-thru flap chest pockets and a front chest yoke. To stay in style and lock in even more warmth, Stormy Kromer also offers a stylish Wool Neck Warmer. Staying warm this winter just got a whole lot easier thanks to this apt accessory. Stormy Kromer's neck warmer has a washable wool blend outer layer to take care of the elements, while the snuggly soft 100% polyester fleece inner layer lining takes care of you. Pull it over your head before you venture out, and you may just forget it's below freezing. With a washable wool blend of 40% polyester, 35% acrylic, and 25% wool, you'll be just fine braving the cold.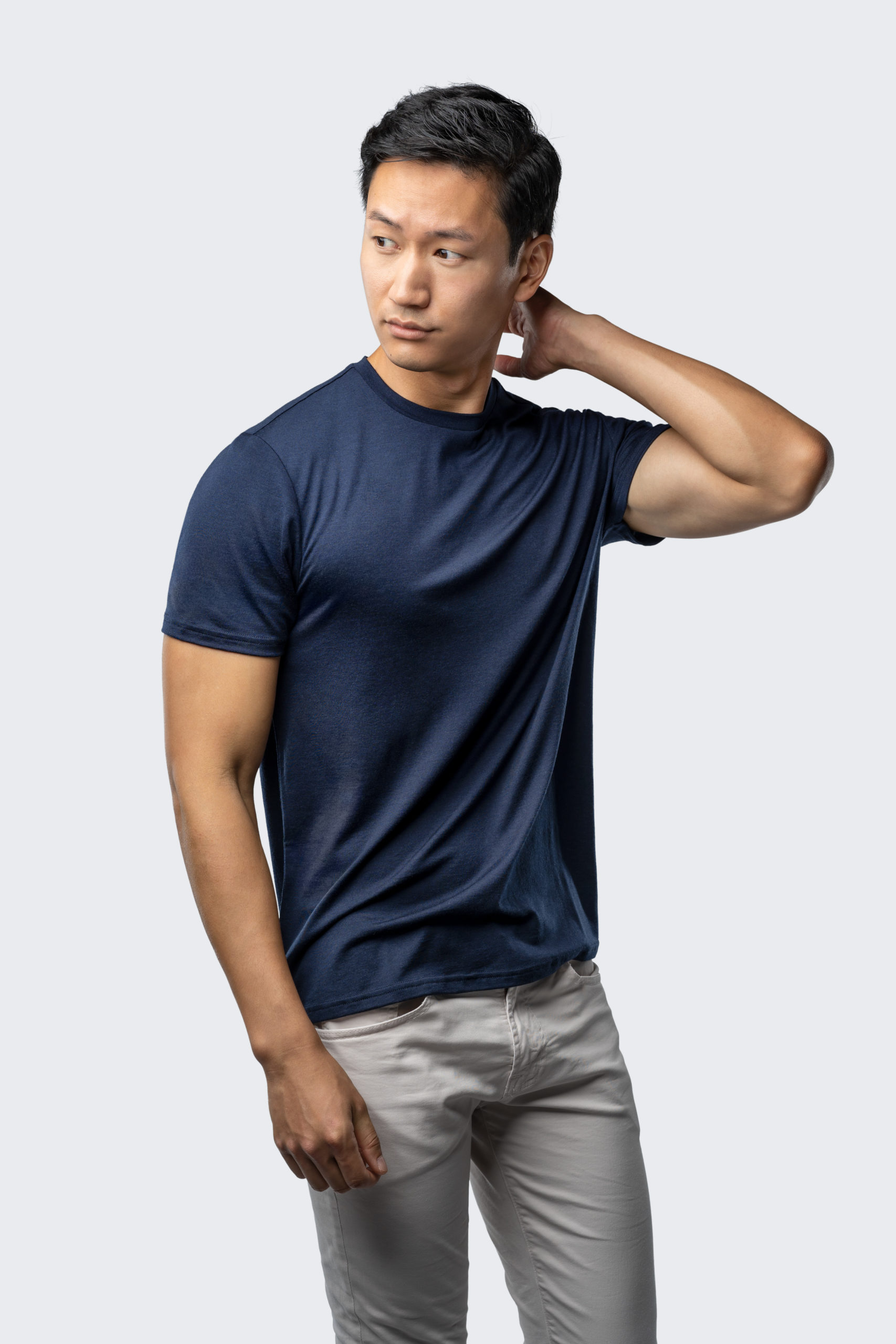 Wool Crew Neck T-Shirt from Unbound Merino (https://unboundmerino.com)
The Wool Crew Neck T-Shirt from Unbound Merino will surely become the new go-to shirt for him that you will have had the pleasure to give. This 100% Merino wool garment is designed to help you pack less and experience more. Unbound Merino clothing let's you wash less, wear longer and simplify your life. The fabric on this particular crew neck t-shirt is also antibacterial to help protect and allow you to wear it with ease. It is wrinkle, odor and sweat resistant, lasting several days without needing a wash, while still maintaining its freshness and shape. It won't even smell after weeks of wear, unlike cotton and other synthetic fabrics. Every Merino wool fiber has a waxy coating called Lanolin, which helps wick moisture away from your body and act as a safeguard against odor-causing bacteria. This is what allows the company's Merino wool to stay breathable and dry, while smelling and feeling fresh no matter what you put it through. Its temperature regulating properties and fast-drying abilities helps keep you fresh and looking your best for any occasion. Unbound Merino's best-selling Merino Wool Crew Neck T-Shirt is simple yet stylish, a casual and versatile style with no flashy logos. Understated, yet luxurious, it can be worn for a hike in the sun, used as an undershirt or dressed up for a nice dinner out.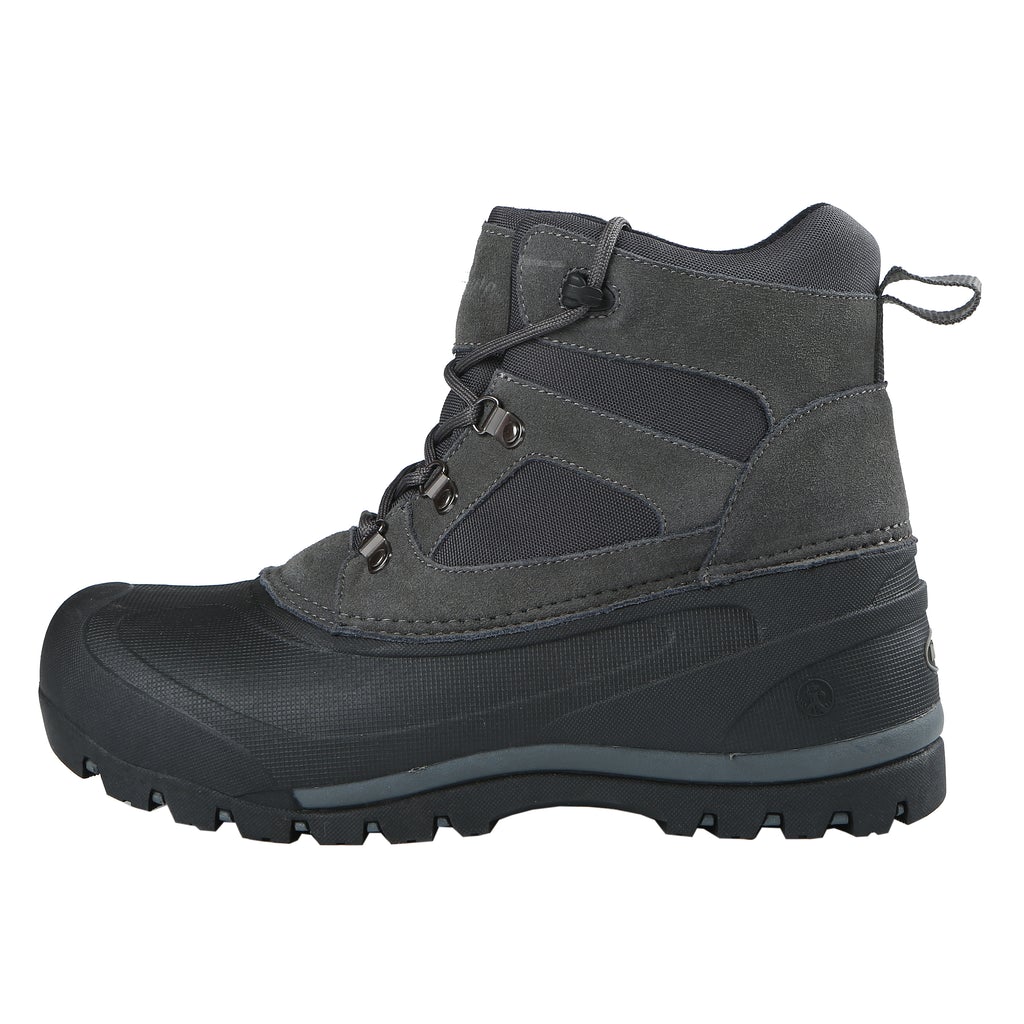 Men's 'Tundra' Winter Snow Boot from Northside USA (https://www.northsideusa.com)
For the adventure-loving man in your life, the Men's Tundra Winter Snow Boot from Northside USA is the perfect gift. This versatile winter boot is just perfect for those with a passion for adventure. The boot has a water-resistant construction with quick-drying lining to keep your feet dry and a gusseted tongue to keep out debris. It is also designed with an adjustable lace-up closure that ensures a secure and customized fit, and the heel pull strap makes it easy to get on and off. Its rugged suede leather 8-inch ankle high upper features breathable 600 denier nylon inserts and waterproof lightweight rubber shell with fully insulated lining. This shoe also features a durable cleated pattern outsole and provides excellent traction and abrasion resistance for all your adventures. It's available in both Charcoal Grey and Chocolate Brown. Northside USA is a leading hiking gear company that focuses on creating quality and comfortable footwear at affordable prices.  Northside USA offers its customers a wide range of well-constructed and on-trend footwear including cozy slippers, water shoes and sandals, hiking footwear, and winter boots. Their products are also affordable, allowing you to buy multiple pairs for you and your partner when you would only get one from other brands. These are the perfect gifts to help get outdoors more together!

'Tasteful Gent' Bundle from Walton Wood Farm (https://waltonwoodfarm.com)
Here's a gift box a dapper man will surely enjoy. Every proper gent appreciates the finer things in life, so cater to his high standards with the Tasteful Gent Bundle of foodie products and personal care essentials from Walton Wood Farm. This gift set features South Pond's Silo Stout Barbeque Sauce and Chipotle Hot Sauce, Garlic & Parmesan Beer Bread Mix and Walton Wood Farm's Cocktails for 22 (since they know he loves a civilized gathering). It also includes Walton Wood Farm's The Gentleman Power Shower citrus and mahogany scented body wash so he can always feel fresh, as well as The Gentleman Hand Rescue; vanilla whisky scented  Handsome Chap Lip Balm; and a This is Two Bottles of Shampoo Bar made with Argan & Coconut Oils that leave hair soft, silky an smooth. Each of these products are cruelty-free, vegan, gluten-free and free of harsh ingredients like SLS, parabens, phthalate and dyes. So, you can feel confident in the quality of your gift while he's busy enjoying it. Walton Wood Farm was founded in 2019 and is committed to making high-quality products made with sustainable ingredients, helping to protect both history and the environment for future generations.

Tom Ford Fragrance Gift Set from MicroPerfumes (https://microperfumes.com)
With Valentine's Day quickly approaching, many are searching for the perfect gift for their loved one. This year, shake up the tried-and-true gift of a bottle of designer fragrance by giving your significant other (or yourself) the gift of "trying on" multiple fragrances. MicroPerfumes seeks to revolutionize the fragrance industry by providing a way to experiment with different luxury perfumes and colognes, and then purchase a full-size bottle directly at a fraction of the cost.  With 100% authentic and high-quality name brands and designer fragrances, you never have to worry about receiving an inferior product from MicroPerfumes. I tested out the MicroPerfumes Tom Ford Perfume Gift Set, which is well suited for the scent-loving man in your life. It includes three of Tom Ford's best-selling men's fragrances in one convenient gift box set: Tom Ford Oud Wood, Tom Ford Tobacco Vanille and the Tom Ford Tuscan Leather. The Oud Wood is a pioneering composition of exotic woods and spices. It's a timeless classic, which is perfect for entry into the Oud world. Tom Ford's Tobacco Vanille is a reinvention of the classic tobacco fragrances that adds a creamy tonka bean, vanilla, dry fruit, cocoa and sweet wood sap for a modern and opulent expression of power and confidence. Finally, the Tom Ford Tuscan Leather is a true leather scent through and through, with an added softer side. Its fruity, herbal and sheer floral sweetness, provided by night-blooming jasmine, breaks its toughness like a leather jacket that gets softer the more you wear it.
~~~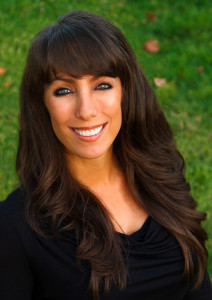 Forbes Business Council, Newsweek Expert Forum and Rolling Stone Culture Council Member Merilee Kern, MBA is an internationally-regarded brand strategist and analyst who reports on cultural shifts and trends as well as noteworthy industry change makers, movers, shakers and innovators across all categories, both B2C and B2B. This includes field experts and thought leaders, brands, products, services, destinations and events. Merilee is Founder, Executive Editor and Producer of "The Luxe List" as well as Host of the  "Savvy Living" lifestyle TV show that airs in New York, Los Angeles, San Francisco, Miami, Atlanta and other major markets on CBS, FOX and other top networks; as well as the "Savvy Ventures" business TV show that airs nationally on FOX Business TV and Bloomberg TV. As a prolific lifestyle, travel, dining and leisure industry voice of authority and tastemaker, Merilee keeps her finger on the pulse of the marketplace in search of new and innovative must-haves and exemplary experiences at all price points, from the affordable to the extreme. Her work reaches multi-millions worldwide via broadcast TV (her own shows and copious others on which she appears) as well as a myriad of print and online publications. Connect with her at www.TheLuxeList.com and www.SavvyLiving.tv / Instagram www.Instagram.com/LuxeListReports / Twitter www.Twitter.com/LuxeListReports / Facebook www.Facebook.com/LuxeListReports / LinkedIN www.LinkedIn.com/in/MerileeKern.
***Some or all of the accommodations(s), experience(s), item(s) and/or service(s) detailed above may have been provided or arranged at no cost to accommodate if this is review editorial, but all opinions expressed are entirely those of Merilee Kern and have not been influenced in any way.***
Source:
https://nrf.com/topics/holiday-and-seasonal-trends/valentines-day