Seaside Sips
What is better than enjoying a refreshing and delicious cocktail with some outstanding waterfront views? Check out some of the best drinks that you must get to sipping– trust us, these will truly quench your thirst!
South Shore: Cranberry Spice Martini from Tavern on the Wharf in Plymouth, MA
Get in the holiday spirit with this Cranberry Spice Martini! The Wharf mixes this cocktail with Cranberry Juice, New Amsterdam vodka, Carlo Rossi Burgundy wine, ginger syrup and a cinnamon stick. The drink is then chilled and served in a martini glass.
Cape Cod & Islands: Cantaloupe Martini from Beacon Room in Orleans, MA
Who isn't obsessed with the refreshing taste of cantaloupe?! This martini tastes exactly like the melon and served straight up in a martini glass. Even when drinking this cocktail during the chilly winter months it will taste like summer!
South Coast: Sangria Tower from Barrett's Alehouse Waterfront in Fall River, MA
88 ounces of sangria?! Yes, please! Head to Barrett's with a minimum of three people and enjoy your choice of red or white wine, blended with brandy, orange and peach liqueurs and finished with Sierra Mist and fresh juice.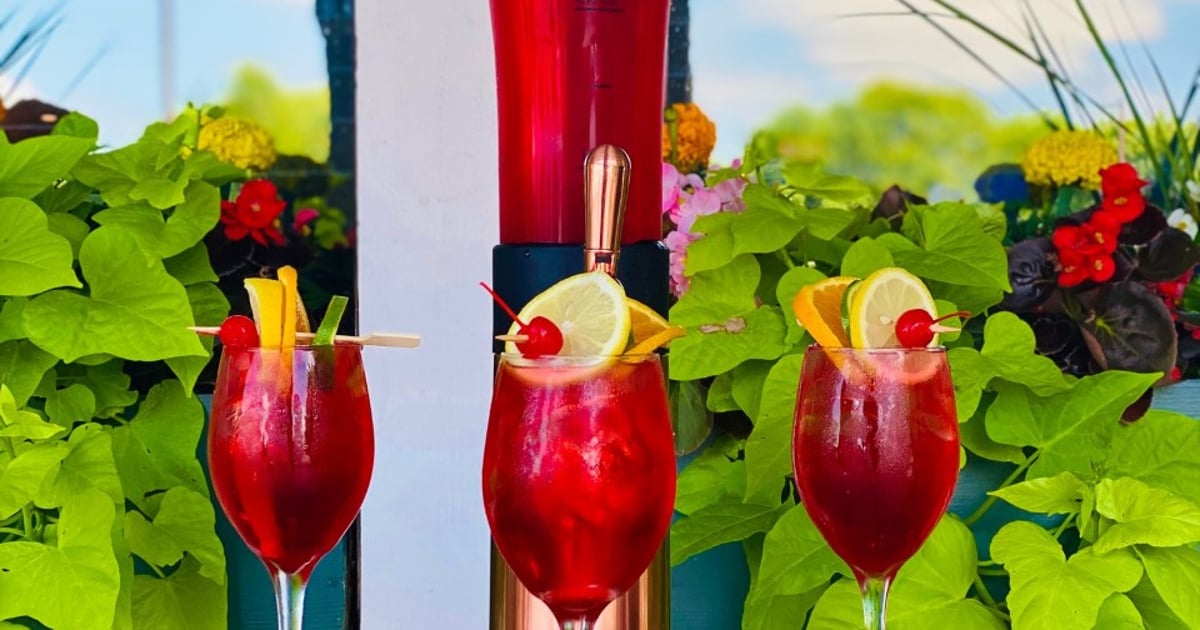 West Bay & South County: Falling Hard from Rooftop at Providence G in Providence, RI
The Falling Hard cocktail from Rooftop at Providence G will get you into the holiday spirit. The Rooftop mixes this cocktail with High Limb pumpkin spiced cider, rum, honey and mint. With Thanksgiving right around the corner, this is the perfect cocktail to get you into the holiday spirit!
East Bay & Aquidneck Island: Apple Cider Mimosa from The Landing in Newport, RI
You can never go wrong with anything that involves apple cider, which is why the Apple Cider Mimosa is an absolute must-try! They mix the Apple Cider Mimosa with sparkling wine and triple sec, top with apple cider and serve on the rocks.