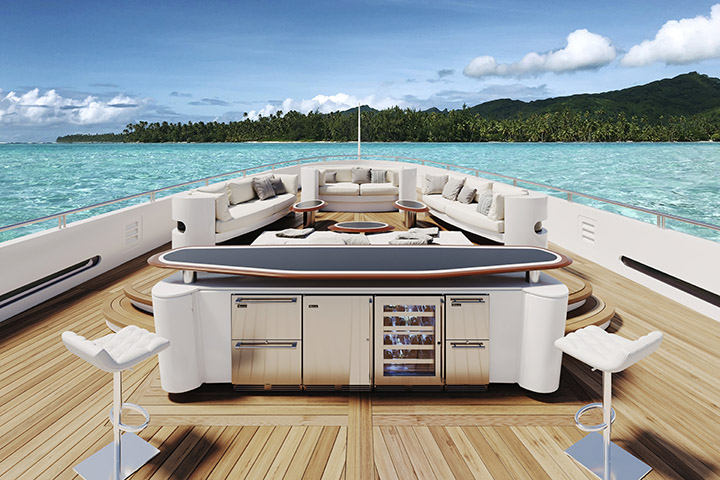 If you own a home near the ocean, a saltwater pool, or have a boat on the open water, outdoor entertaining with friends and family is great. Yet, the harsh effects of high-salt environments can wreak havoc on outdoor appliances and weather them prematurely … even many miles inland.
This is why Perlick created a line of residential undercounter refrigerators that are built to withstand even the most extreme environmental conditions. In fact, the company recently announced the launch of its new Marine and Coastal Grade Undercounter Refrigeration with Perlick Armor—the industry's first all-stainless marine and coastal-grade undercounter refrigeration line built to endure the harshest of environments while maintaining consistent functionality and a showroom quality finish.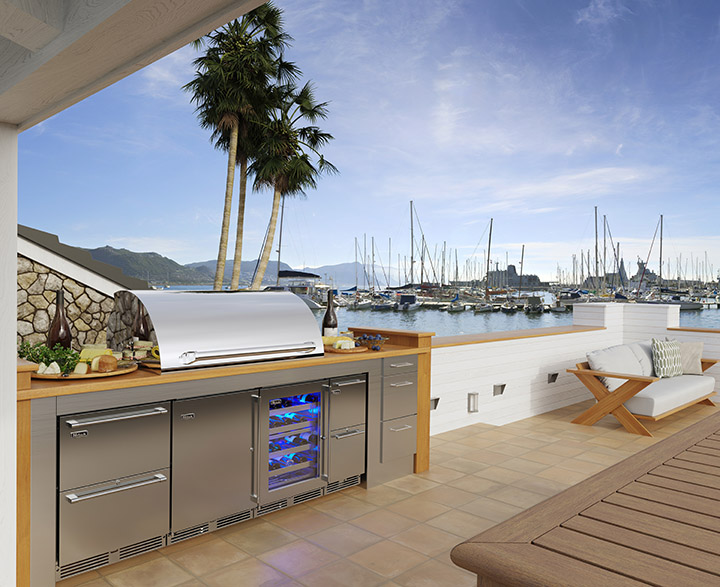 With it, coastal home and boat owners, and saltwater pool devotees, can now install a luxury refrigerator into their favorite entertaining spaces with the confidence that their unit is built to maintain consistent functionality while warding off corrosion.
Perlick Armor combines a mix of 316 and 304 stainless steel throughout the entire unit for food safety and easy cleaning, rather than plastics found in some marine-grade products. This is optimal for corrosion resistance and upholding proper food and beverage safety standards. Units also come equipped with upgraded 18-8 stainless steel and zinc-plated fasteners to prevent rusting in attachment zones, as well as a protective coated refrigeration system for added durability. Plus, its condenser comes E-coated for added durability and corrosion resistance to the refrigeration system. The Perlick Armor upgrade package is available on all of the company's HP and HH series residential models.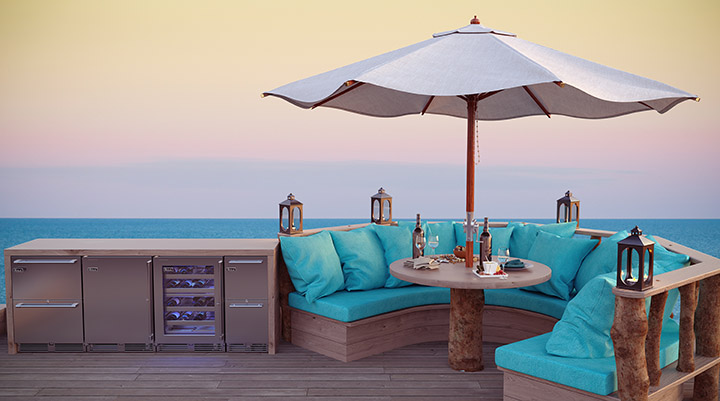 As an upgrade to the Perlick Signature Series, this new line also features the industry's most energy-efficient cooldown, pulling temperatures down 70% quicker than its leading competitors. It also boasts an industry-leading warranty at six-years for full parts and labor.
"We created a product that meets the needs of our customers' environments while still upholding the same commercial-grade quality our customers expect from Perlick," said Brian Madson, Product Marketing Manager for Perlick. "Design and aesthetics are paramount to our customers. Perlick Armor will allow customers to create the outdoor living space of their dreams, regardless of location."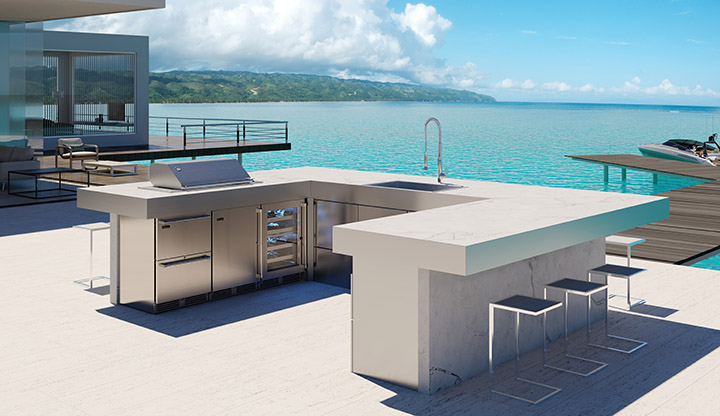 Perlick is known for valuing the voice of its customers, endlessly working to provide solutions people are looking for in their luxury appliances. To that end, this new line was reportedly inspired by a conversation Perlick had with a long-time customer residing on the Atlantic Coast who needed a solution for her rusting outdoor appliances. This prompted the company's engineers to develop the Perlick Armor solution, which is sure to become an essential for any fan of the brand living a coastal or on-water lifestyle.
"As a 105-year-old family-owned business, we value our relationships with customers and our ability to incorporate customer feedback into the design, engineering and manufacturing of our luxury appliances," Madson said.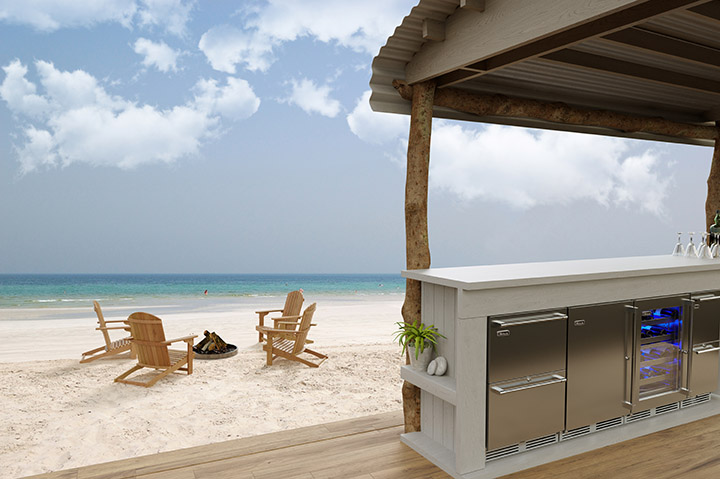 With this customer-centric mindset, it's no wonder that Perlick's luxury line of residential refrigeration has become the designer's choice for creating a perfect environment to entertain life's key moments—celebrating the holidays, raising a glass with family and friends and marking special occasions—even when those gatherings and celebrations are outdoors in extreme environments. Now, no matter the conditions, the new Marine and Coastal Grade Undercounter Refrigeration with Perlick Armor ushers in the ultimate in outdoor refrigeration … wherever you find paradise.
~~~
Forbes Business Council, Newsweek Expert Forum and Rolling Stone Culture Council Member Merilee Kern, MBA is an internationally-regarded brand strategist and analyst who reports on cultural shifts and trends as well as noteworthy industry change makers, movers, shakers and innovators across all categories, both B2C and B2B. This includes field experts and thought leaders, brands, products, services, destinations and events. Merilee is Founder, Executive Editor and Producer of "The Luxe List" as well as Host of the  "Savvy Living" lifestyle TV show that airs in New York, Los Angeles, San Francisco, Miami, Atlanta and other major markets on CBS, FOX and other top networks; as well as the "Savvy Ventures" business TV show that airs nationally on FOX Business TV and Bloomberg TV. As a prolific lifestyle, travel, dining and leisure industry voice of authority and tastemaker, Merilee keeps her finger on the pulse of the marketplace in search of new and innovative must-haves and exemplary experiences at all price points, from the affordable to the extreme. Her work reaches multi-millions worldwide via broadcast TV (her own shows and copious others on which she appears) as well as a myriad of print and online publications. Connect with her at www.TheLuxeList.com and www.SavvyLiving.tv / Instagram www.Instagram.com/LuxeListReports / Twitter www.Twitter.com/LuxeListReports / Facebook www.Facebook.com/LuxeListReports / LinkedIN www.LinkedIn.com/in/MerileeKern.
***Some or all of the accommodations(s), experience(s), item(s) and/or service(s) detailed above may have been provided or arranged at no cost to accommodate if this is review editorial, but all opinions expressed are entirely those of Merilee Kern and have not been influenced in any way.***