With summer now underway, many are turning attentions to some long overdue vacation time, sorely needed R&R, and a general reprieve (however slight) from the rigors and responsibilities of daily life. Even so, summer can still be a hectic time of balancing work hours with entertaining the kiddos, socializing with family and friends and even treating yourself from time to time. So, any amount of help to enhance, ease, expedite and streamline our lives is a boon.  With this in mind, here are a few great solutions sure to spur satisfaction this summer.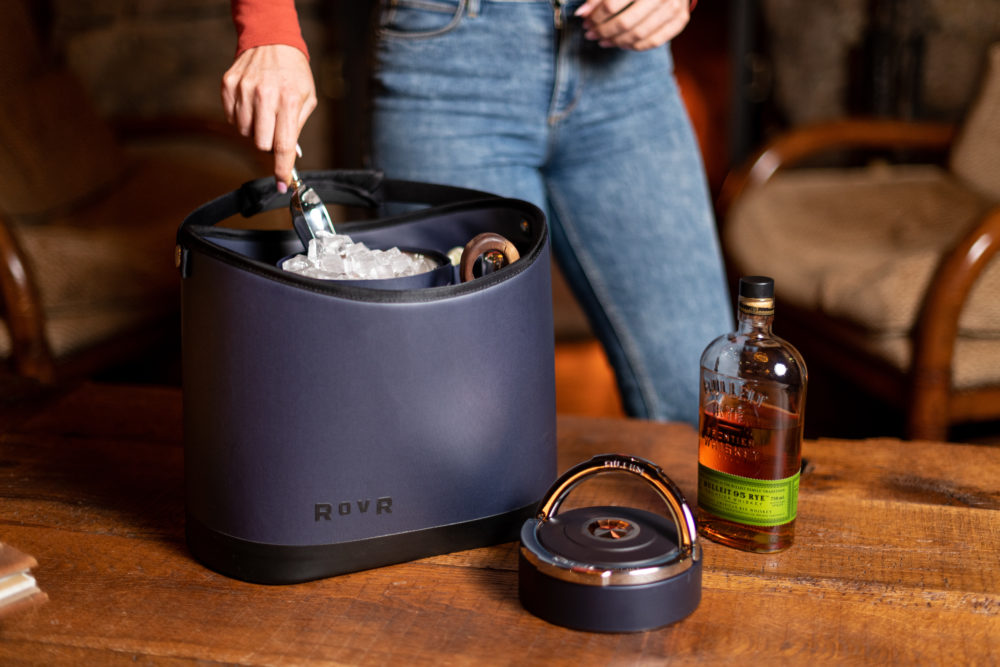 RovR KeepR Cocktail Caddy/Mobil Bar (https://www.RovRProducts.com)
For those summer sorées, the RovR KeepR is not only a great cocktail caddy or mobile bar, but also serves as a modern-day version of a picnic basket. There is no limit to how you can organize your goodies for the beach, picnics and other outings. Cups, utensils, plates, fruit and even cheese and crackers find a nice home, safe in separate compartments that are easily accessible. The KeepR carries like a pail and rests flat on surfaces, so it can be the center of attention and always remain open for service. This combination of utility and style has defined RovR's mission, and the KeepR takes it to another level. This pairing is certainly unique in the cooler market. It's designed for all those situations where you want to bring an assortment of food and drinks to the park or the waterfront but don't need (or want to lug) a big cooler.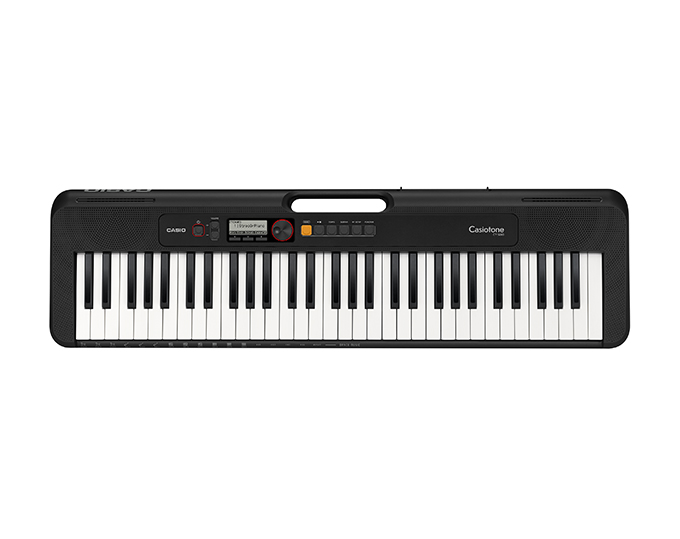 Casio CT-S200 Portable Keyboard (https://www.Casio.com)
Also facilitating summer fun is the ultra-compact CT-S200 portable keyboard from Casio. Available in black, white, or red, this keyboard lets you make music wherever and whenever you want. Just pop in six AA batteries, grab the built-in carrying handle and take your inspiration to go. Explore 400 great sounding tones and 77 rhythms with full accompaniment, plus 10 types of reverbs to add depth. With Dance Music Mode, you can easily create and remix EDM tracks. Select a style and use the keys to trigger drum loops, basslines, synth parts, effects, transitions and more. Use the built-in speakers to share with friends or plug in headphones for quiet play at any time. The 1/8-inch audio input lets you play along with music from your favorite device. You can play on your own or enjoy the CT-S200's library of 60 built-in songs. Connect to the free Chordana Play iOS/Android app and take your music further, learning how to play your favorite songs from downloaded MIDI files. The class-compliant USB port connects to any Mac/PC/iOS/Android device with no drivers needed.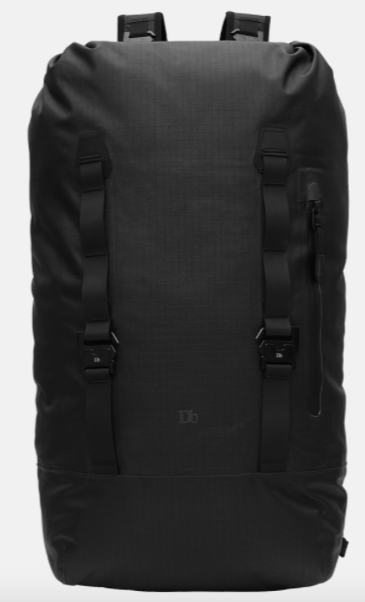 Db Element Rolltop Backpack (https://DbJourney.com)
A functional and chic backpack, the Element is a 32L rolltop built to withstand any moisture the sky or sea throws your way. Your belongings will feel safer than ever whilst stored inside. Made with nylon ripstop fabric and featuring quick-access pockets for your phone, wallet and laptop, this weatherproof pack is the perfect companion for the workday, water and backwoods. In fact, the waterproof ripstop fabric combined with brand new snap buckles and hypalon accents make this design the company's sturdiest bag yet. The large main pocket is coated in white fabric, so it's easier to see your gear within—even at the bottom—and it also includes smart internal pockets for easy organization. Don't want to unroll the top? Just access items in the main compartment easily through the zipper on the side. The included laptop compartment also fits up to a 16-inch MacBook Pro.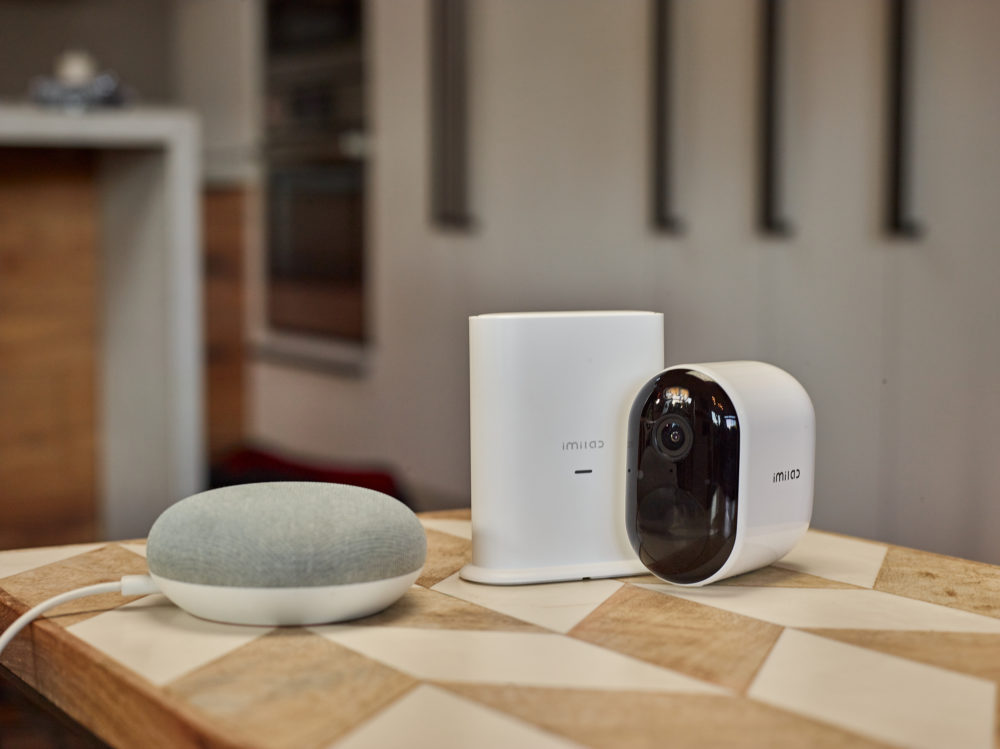 IMILAB EC4 Home Security Camera (https://www.Indiegogo.com)
IMILAB, a company that specializes in innovative smart home gadgets, now offers the EC4 Spotlight Battery Camera Set. Super easy and fast to install, this system is equipped with 2.5k crystal ultra-clear resolution. The camera offers a vibrant four-megapixel live stream, making visual clarity affordable and achievable. The exclusive HD customized lens offers F1.6 large aperture and allows you to always shoot clear and sharp video. It also features a bright spotlight that turns on automatically if a person is detected at night, revealing a full-color capture. Embedded with AI features that immediately tracks anyone coming within its purview, reducing the rate of false alarms, the EC4 also comes with an optional solar panel. It also includes a built-in 5200mAh rechargeable battery, so a single charge can last for months! The EC4 is waterproof and will function perfectly in the rain and snow. The operating temperature is -20 to 50ºC. Users can view live stream, read instant notifications sent from the camera and revisit the historical records anytime they want. Data can be stored on the SD card locally or be uploaded on the IMILAB AWS cloud storage service, which covers 190 countries globally with extremely high reliability and security.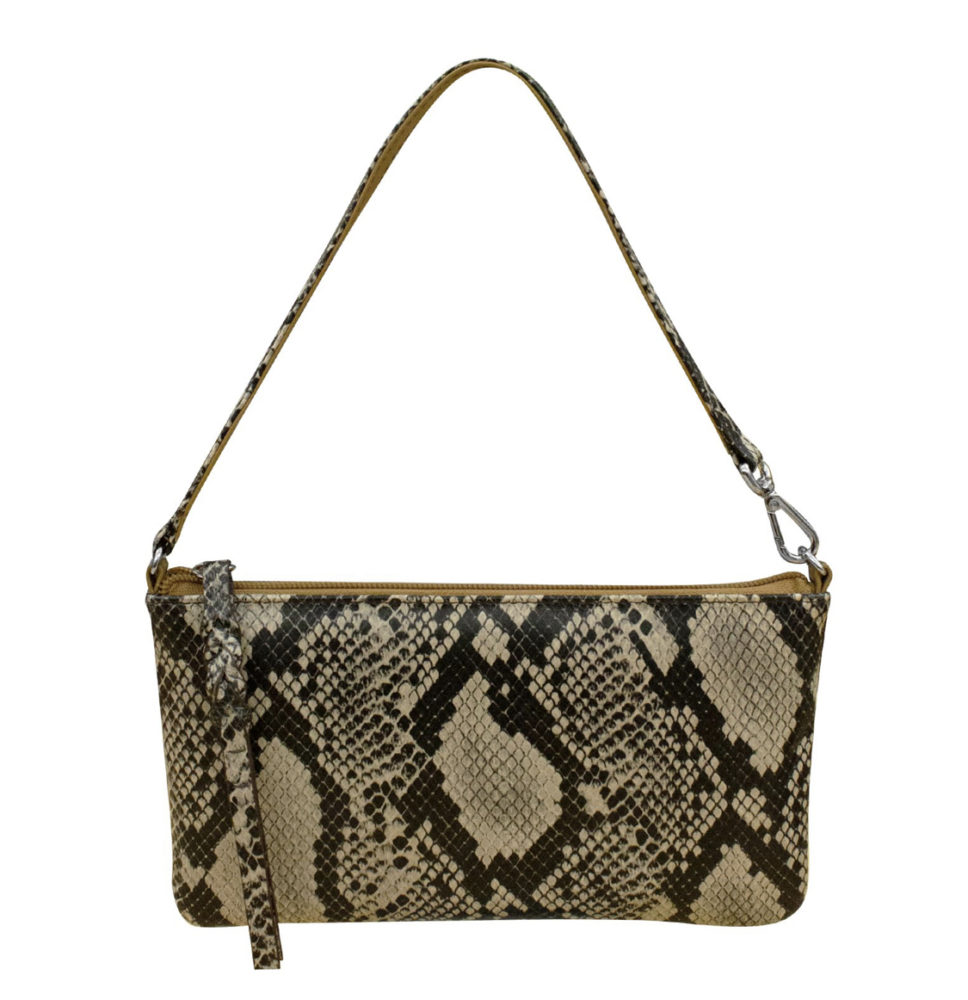 ili New York Leather Accessories (https://www.iliNewYork.com)
Need an easy way to amp up your summer style? Check out ili New York! For one, the company's Convertible Baguette Wristlet is right on money for the shoulder bag trend of 2021. It comes in 13 different colors and has a RFID blocking lining with six credit card slots and zip pocket to keep you organized. The ili New York Safari Charm Snake Key Fob makes a great fit at under $10! The cool snake design is made of leather, is lightweight and easy to find in a handbag. Other pieces in the collection include a lion, paw print, wine glass and many more. I also adore ili New York's Triple Compartment Satchel that is perfect for getting organized for work, school, play or anything life throws your way! It comes in a buttery smooth leather with haircalf accents and a removable and adjustable crossbody strap. It has RFID blocking lining, and secure and padded compartments for your laptop, cell phone and many other pockets for essentials. Included is a secure center zip compartment and two open compartments with snap closure, back slip pocket, inside padded laptop pocket, two slip pockets, three pen holders, key holder strap and zip pocket.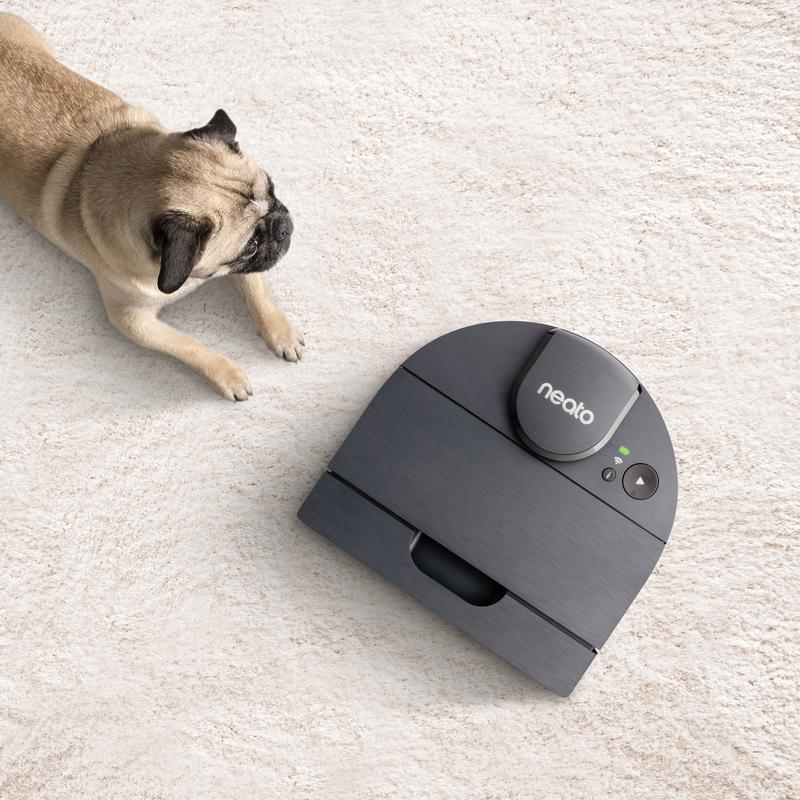 Neato D8 Robotic Vacuum (https://Shop.NeatoRobotics.com)
Just in time for the summer, the Neato D8 robot is perfect for a friend or family member who may be moving into a new home, getting married, bringing home a new pet, starting a new job or caring for a new child. Featuring the best-in-class technology, easy setup and built-to-last hardware, there are an array of new and improved features. This includes Signature Neato quality and features like the D-shape and LaserSmart technology for the entry-level robot of Neato's new premium line; a new MyNeato app for Bluetooth-enabled setup and six step account creation to get cleaning in minutes; new slimline charge base and up to 100 minutes of run time, perfect for small space dwellers; and a sleek design and brushed indigo finish that blends in beautifully with all home décor. With a larger brush and dirt bin, the Neato D8 cleans with a Spiral Combo that's up to 70 percent bigger than the round robots. It's effective on any surface—hardwood, carpet or tile—so it's great for any home. The large 0.7-liter dirt bin holds more dirt, dust and dander for a quicker, more complete clean. The device cleans up to 750 square feet on a single charge and is ideal for smaller- to medium-sized homes. The robot sucks up plenty of dust and debris, but the high-performance filter is designed to trap the stuff that makes us sneeze and itch, capturing up to 99 percent of allergens. And for those extra tough areas, just shift into Turbo mode for a deep, thorough clean with extra pickup. It increases suction and speeds up the Spiral Combo Brush, getting into every crack and crevice.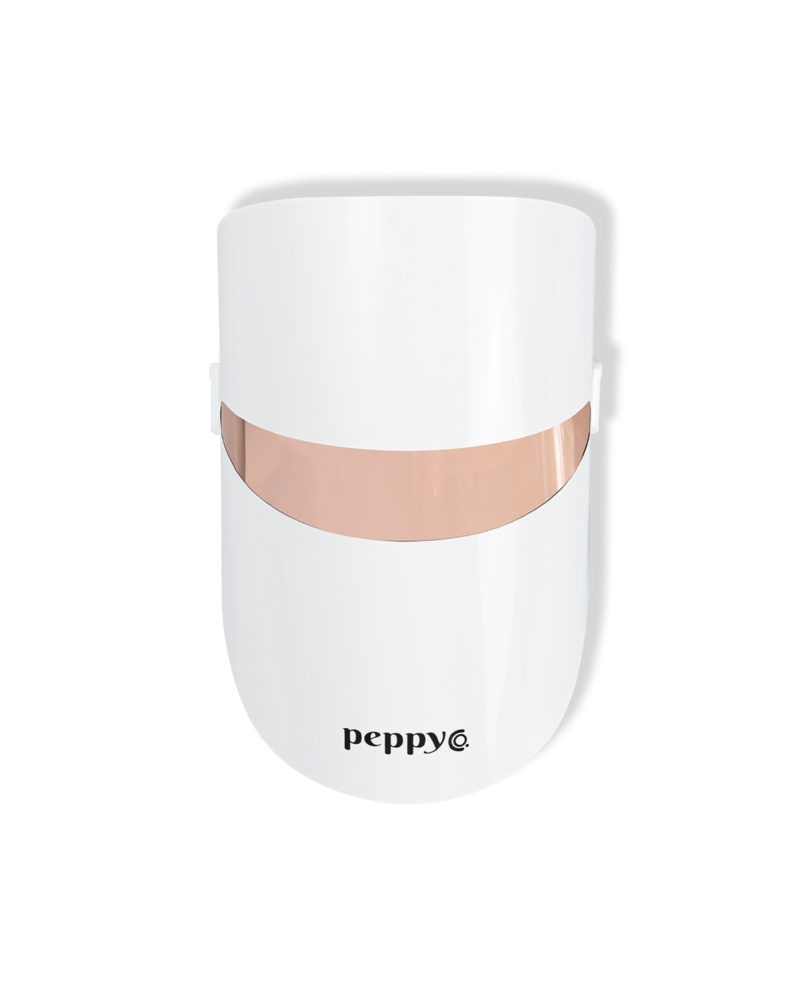 LED Light Therapy Mask V2 (https://US.PeppyCo.com/)
The sun, sweat and makeup can greatly undermine our skin so here's a way to help put your best face forward: Peppy Co's medical grade LED Light Therapy Mask V2. Designed to offer an easy and safe solution in an effort to provide perfect skin, this mask harnesses three therapeutic lights for clearer complexion in just 10 minutes a day. This mask is yet another created by the Australian-developed lifestyle brand that offers easy, affordable and non-invasive solutions for perfect skin. With blue light to banish bacteria, red light to prevent wrinkles and yellow light to detoxify skin, the LED Light Therapy Mask V2 offers pro-level dermatologist LED light treatment all without having to step foot outside your home. Blue light affects the oil glands and kills acne causing bacteria beneath your skin. This helps combat the appearance of acne, makes your skin less oily and promotes anti-inflammatory effects. Red light is absorbed by the outer layer of your skin and promotes the production of collagen and elastin fibers. This slows the signs of ageing and revitalizes the appearance of your skin. Yellow light promotes the alternating function of cell oxygen, while also helping prevent pigmentation and sun-damage. This therapy mask even features double LED power as it features 64 bulbs compared to the traditional 32. It's also easy to use with just three simple steps: Wash and dry the face; power on the mask via the included USB cord; select your treatment, place on the face and relax as it goes to work.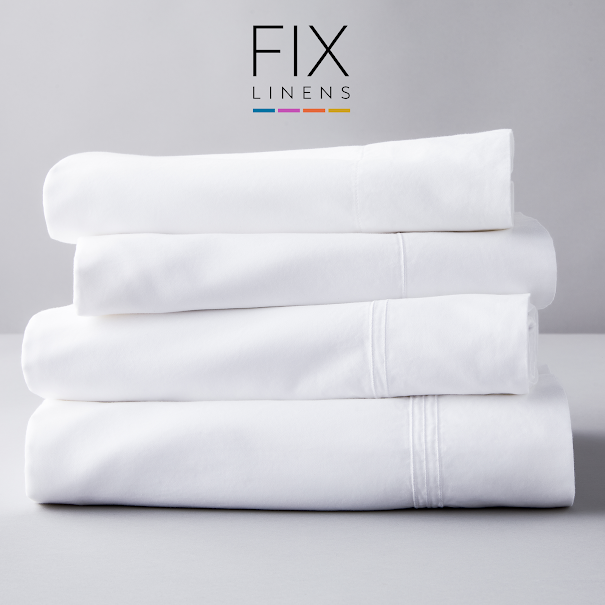 FIX Linens (https://FixLinens.com)
This summer, create a bedroom oasis that makes you feel like you're staying at a five-star hotel, without breaking the bank! FIX Linens, a new brand that believes that a good night's sleep starts with the perfect sheets, offers premium white sheets for under $100 along with effortlessly-designed duvet covers. The company's Simple Sort sheet sets with color-coded tags and embroidery lines will save you time and frustration, whether you're running a busy household or vacation rental. Combine that with the triple-zip system on their efficient duvet covers and you may not dread laundry day again. This bedding is re high-quality and made to last, featuring 100 percent long-staple cotton. These pieces look beautiful wash after wash with a smooth, sateen weave that is OEKO-TEX certified to be chemical-free. It's ideal for clean living and helpful for those with allergies.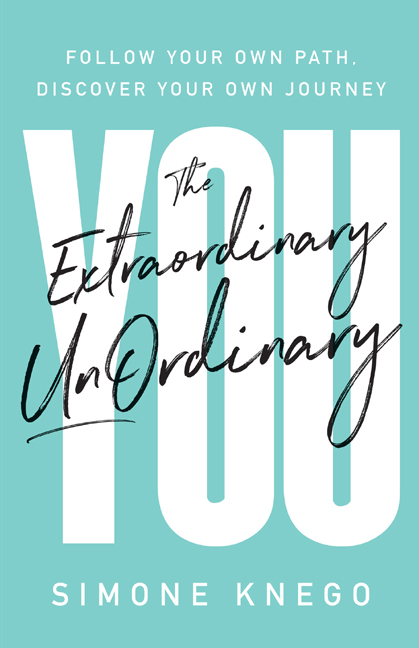 The Extraordinary, UnOrdinary You: Follow Your Own Path, Discover Your Own Journey (https://www.Amazon.com)
Need purposeful summer reading? If you wake up every day feeling like you're going through the motions, or that the hundreds of choices you make have almost no impact on the people around you, The Extraordinary UnOrdinary You is a worthwhile read. Many motivational books will tell you that, to better the world, you must first better yourself. But consider that, if you only need to change the way you see yourself, then the world around you will change. Also that what you do every day matters and inspires others. By sharing your own story you can motivate and encourage those around you—and in doing so, change the world. Everyone has a story, and in The Extraordinary UnOrdinary You, author Simone Knego takes you inside her unique journey and the extraordinary moments that have shaped her life and defined her mission. Sharing the lessons she's learned from life's ups, downs and laugh-out-loud moments, you'll be inspired to discover your own journey, and to go out into the world and be the good. Knego's debut title is one of Entrepreneur magazine's "9 Must-Read Books for 2021." An international leader and keynote speaker who's scaled Mount Kilimanjaro for charity, this mom of six's book delivers actionable insights via stories of her life's humorous and moving everyday moments, including how others can discover they too are Unordinary.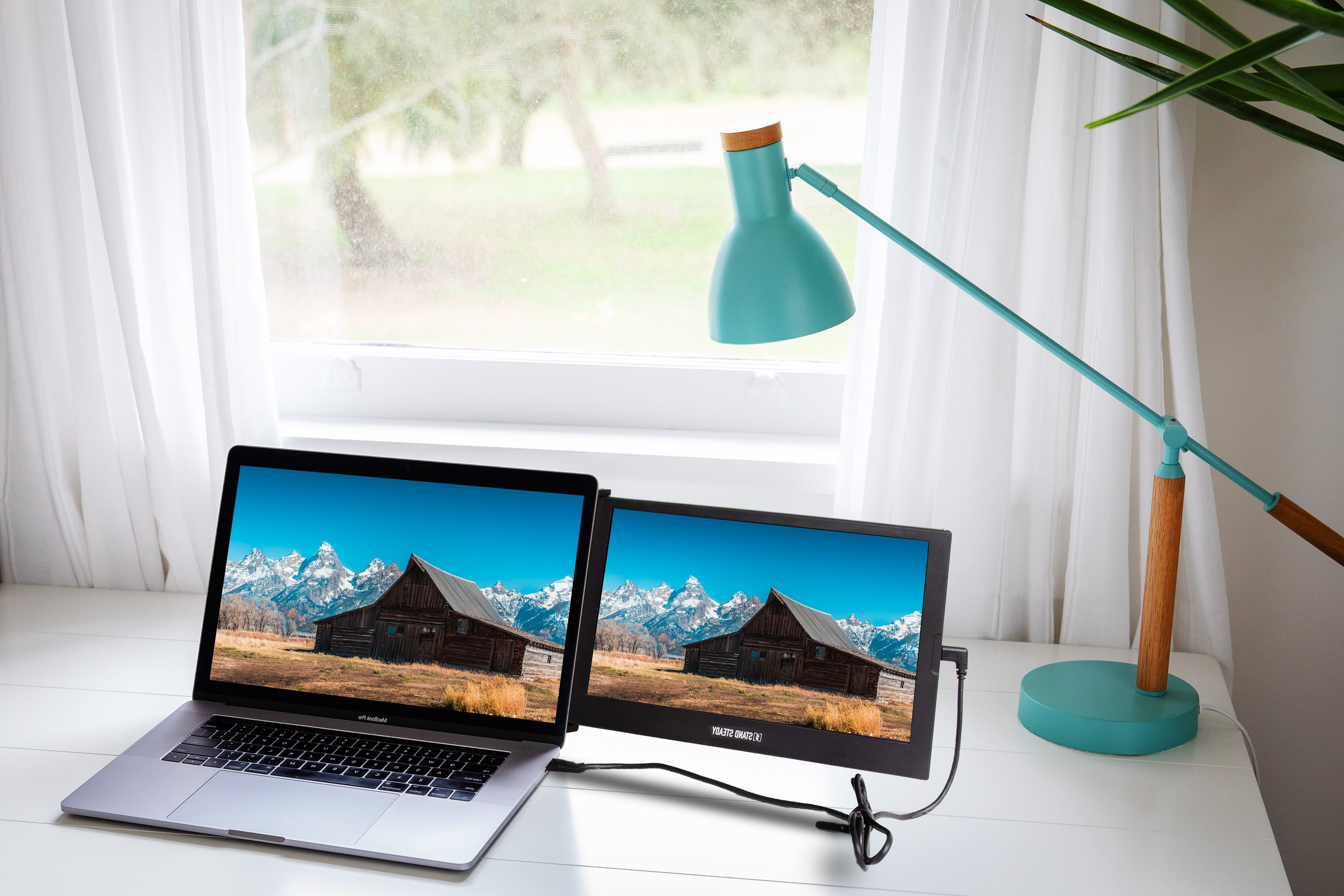 SideTrak Attachable Second Laptop Monitor Screen (https://Amazon.com)
Even during the summer many still need to work, which often involved a fair amount of screen time. The "new normal" of working remotely can become more easier and more structured thanks to SideTrak. The device is a 12.5-inch FHD IPS portable monitor that securely attaches to the back of your laptop with device-safe metal plates. The founders of Stand Steady, innovators of standing desks and ergonomic office products, designed SideTrak to bring ease and efficiency to people at work by combining the portability of a laptop and the productivity of working on two screens. Taking only a matter of seconds to install, it's a game changer for working remotely. With monitors that swivel, slide and stand-alone, there's an option for every type of worker. Not only does SideTrak bring ease to work duties, but it also makes your presentations more engaging by mirroring your screen and sharing the content with an audience using SideTrak's innovative 270° screen rotation capabilities. Additionally, adding a second screen increases productivity by 20-30 percent, saving you more than eight hours each week! Being able to pick up your dual monitor and move it around without having to unplug your setup? Priceless.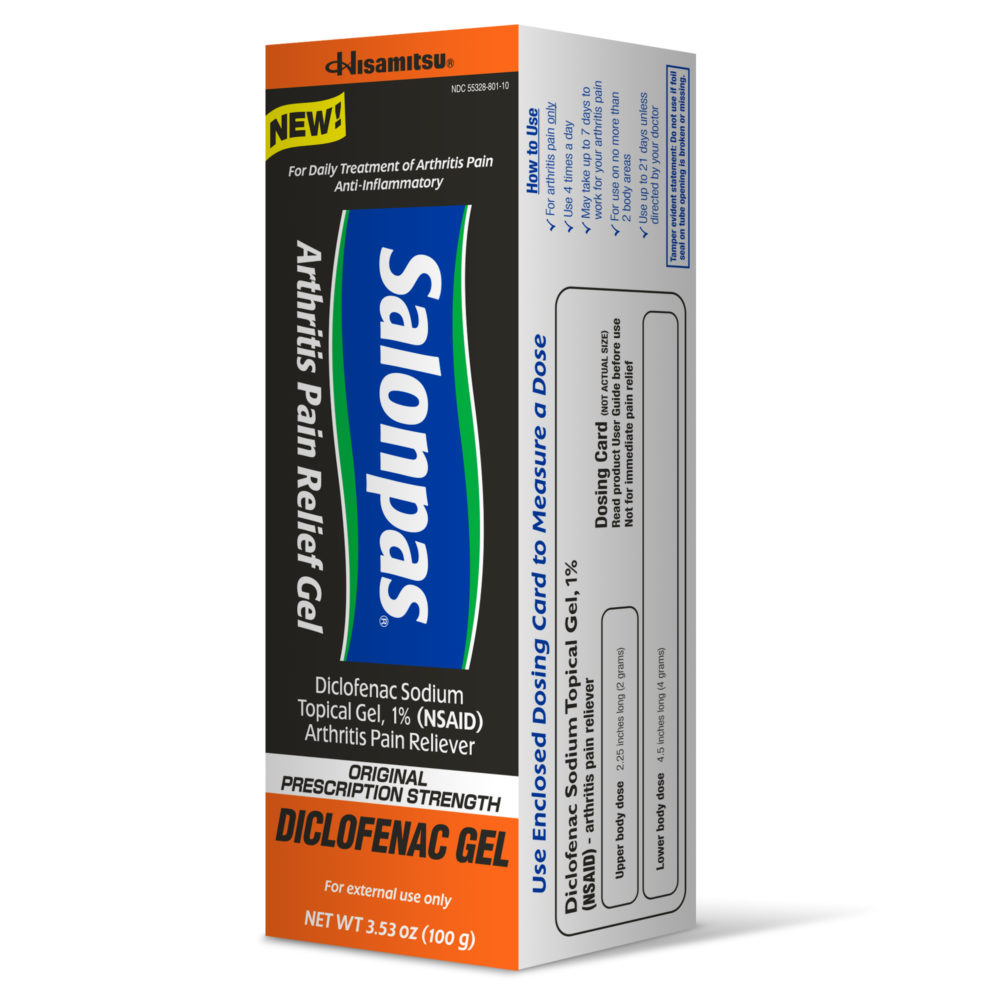 Salonpas Arthritis Pain Relief Gel (https://US.Hisamitsu)
During the summer not only do I partake in more travel and tourism excursions and activities, but I also hit the gym more often and am generally more active. If you're anything like me, you're sore at the end of the day! For those with arthritis, a condition that affects 350 million people worldwide and 50 million people in the United States (including 300,000 children), some of that discomfort can be eased with Salonpas Arthritis Pain Relief Gel. It's the newest product from the pain relief experts at Salonpas. This new product is powered by diclofenac—an effective pain-relieving NSAID. Once only available as a prescription, diclofenac sodium one percent gel is now an FDA-approved over-the-counter (OTC) medicine. Salonpas Arthritis Pain Relief Gel is clinically proven to reduce pain of arthritis in major joints—foot, ankle, knee, elbow, wrist, hand—and is safe to use for up to 21 consecutive days. The gel is a clear, non-greasy and unscented that reduces inflammation and delivers relief right at the site of pain.
~~~
Forbes Business Council Member Merilee Kern, MBA is an internationally-regarded brand analyst, strategist and futurist who reports on noteworthy industry change makers, movers, shakers and innovators across all categories, both B2C and B2B. This includes field experts and thought leaders, brands, products, services, destinations and events. Merilee is Founder, Executive Editor and Producer of "The Luxe List" as well as Host of the nationally-syndicated "Savvy Living" TV show. As a prolific consumer and business trends, lifestyle and leisure industry voice of authority and tastemaker, she keeps her finger on the pulse of the marketplace in search of new and innovative must-haves and exemplary experiences at all price points, from the affordable to the extreme. Her work reaches multi-millions worldwide via broadcast TV (her own shows and copious others on which she appears) as well as a myriad of print and online publications. Connect with her at www.TheLuxeList.com and www.SavvyLiving.tv / Instagram www.Instagram.com/LuxeListReports / Twitter www.Twitter.com/LuxeListReports / Facebook www.Facebook.com/LuxeListReports / LinkedIN www.LinkedIn.com/in/MerileeKern.
***Some or all of the accommodations(s), experience(s), item(s) and/or service(s) detailed above may have been provided or arranged at no cost to accommodate if this is review editorial, but all opinions expressed are entirely those of Merilee Kern and have not been influenced in any way.***