Seaside Sips
What is better than enjoying a refreshing, delicious cocktail with some outstanding waterfront views? Check out some of the best drinks that you must get to sipping– trust us, these will truly quench your thirst!
South Shore: Chef Brett's Kombucha Margarita from Orta Trattoria and Lounge in Kingston, MA
Kombucha lovers – this is a must-try! This cocktail combines two of my all-time favorite drinks – Kombucha and a classic margarita! Mixed with Trilogy Kombucha, Blaco Tequila, Agave and Yuzu, this drink is uniquely tasty and super refreshing.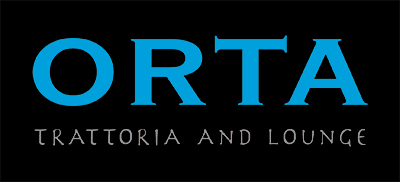 Cape Cod & Islands: The Starburst from emBargo in Hyannis, MA
If you love sweet drinks as well as Starburst candies, this cocktail is for you. Mixed with Bacardi Dragonberry, fresh lemons, lime, cranberry and a splash of Sprite, this drink is the perfect thirst-quenching treat.
South Coast: The Cinnamon Girl from Stomping Grounds Grille in Buzzards Bay, MA
A cinnamon flavored cocktail?! Sign me up! The Cinnamon Girl from Stomping Grounds Grille is mixed with Original Sunshine Vodka, fig liqueur, apple liqueur and house-made cinnamon chipotle simple syrup. Therefore, it is truly the perfect Fall cocktail!
West Bay & South County: The American 76 from The Dorrance in Providence, RI
This cocktail is every whiskey lover's dream! The American 76 from The Dorrance is mixed with 12 ounces of High Life Can as well as a shot of Mellow Corn Bonded Whiskey. This cocktail is so tasty that you will for sure have to order a second!
East Bay & Aquidneck Island: Grape Crush from Fluke Newport in Newport, RI
The Grape Crush from Fluke Newport is mixed with Ciroc vodka, muddled green grapes, St. Germain Elderflower Cordial as well as fresh lemon juice. This cocktail is the perfect fruity treat with a delicious citrusy twist!