Employment in leisure and hospitality continues to increase, with an overall gain of 112,000 employees in March of 2022, according to the U.S. Bureau of Labor Statistics. The report cites food services and drinking places accounting for over half (+61,000) of that jobs tally. This is great news for restauranteurs who are working tirelessly to regain post-pandemic ground. Unfortunate timing aside, some eateries have continued with endeavors to open their doors anew to a public hungering for that coveted combination of good eats, atmosphere and value.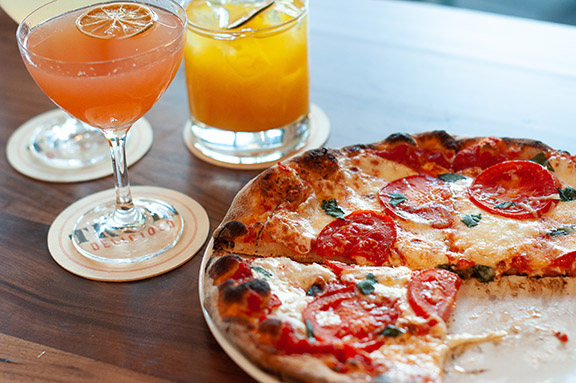 One such newly-launched restaurant—Truli Italian Food & Drink—has eagerly answered that call, with its sights set on changing industry standards in Broward County, Florida where it is located. Having officially opened its doors to the public January 2022 at The Promenade at Coconut Creek, Truli Italian Food & Drink bills itself as a modern Italian trattoria and bar. It is intentionally designed as a communal "get-together" locale, where folks can go to enjoy the company of friends, family and loved ones while savoring authentic Italian cuisine that combines genuine traditions with thoughtful and playful twists.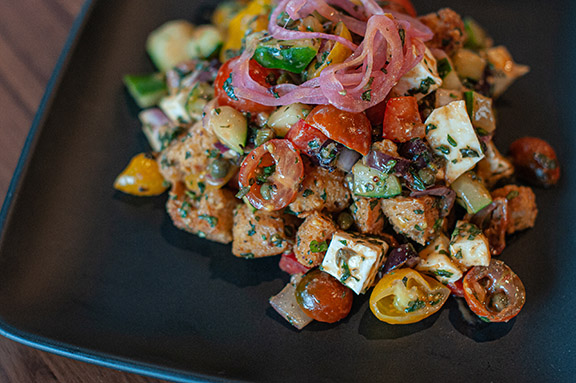 The kitchen is helmed by Le Cordon Bleu-trained Chef Ken Macglashan, who serves dishes ranging from Lasagna "Sunday Style" and Bubbling Fontina and Gorgonzola Fonduta to Shrimp Scampi. Macglashan's resume includes Executive Chef at top South Florida-based restaurants, including The Boca Raton Resort and Runyon's.
Truli is the brainchild of seasoned hospitality and gastronomy authority and  restaurant industry veteran Doug Zeif, the principal in The Concept Gurus, Next! Hospitality Advisors, Equal Measure Partners and Next Procure.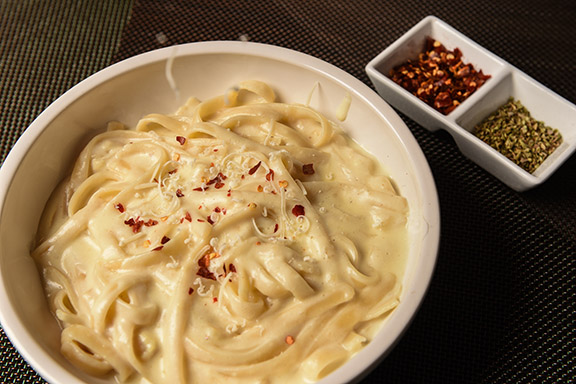 "I have been waiting for the moment to open a community-friendly restaurant that gives back and builds a stable and fun work environment," Zeif said. "Our goal is to feed people high-quality food at reasonable prices and nourish the souls of our team members, too. As COVID has flipped the restaurant industry on its head, we are excited to help South Florida bring back a customer and staff-centric hospitality business."
I've personally visited Truli numerous times and, with each visit, was impressed with the elevated level of customer service courtesy of its highly affable, informed and efficient staff. The atmosphere is lively in this open, welcoming place where everyone can be themselves and feel at home.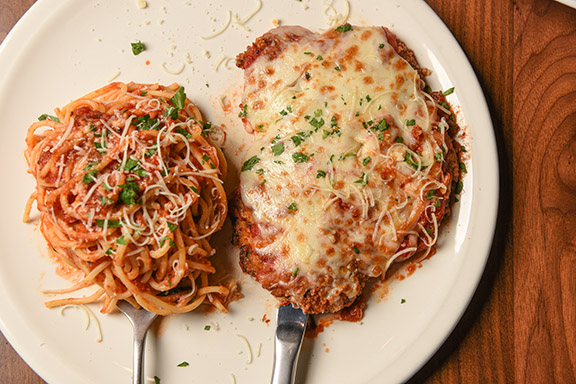 Once entering through the front door, you'll immediately note the delicious smell of true Italian cuisine that lingers in the air. In fact, great service and vibes aside, it's the food that keeps me coming back for more. I particularly love their create-your-own pasta menu that boasts an array of sauces, pastas and proteins that patrons mix-and-match for their personal palate. In addition, the menu features creative starters and timeless dishes such as Chicken Parmesan, Cacio e Pepe and multiple pizza options. The spirited set will also appreciate the restaurant's extensive Italian and California wine list and hand-crafted specialty cocktails.
Also striving to be accessible, prices and portion sizes have been engineered to emphasize a superior value proposition intended to make Truli's guests return frequently. And they do.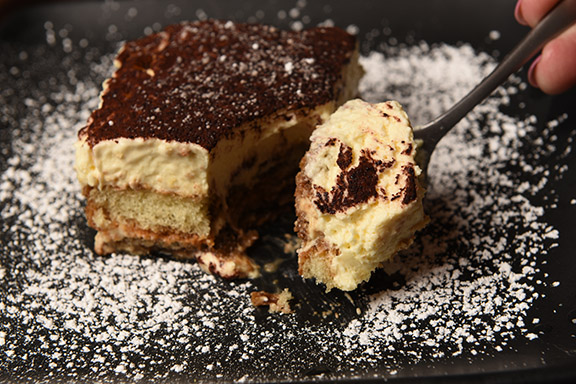 Given the obvious lengths and expense undertaken to build this beautiful restaurant at a time when so many restaurants are struggling to survive or, worse, are closing their doors entirely, I connected with Zeif to discuss his timing, approach and intention with Truli. Here's a bit of that conversation.

MK: How did Truli survive the difficulties presented by the pandemic?
DZ: For one, we went outside the wages and benefits "box" and changed the way a restaurant compensates an entire team.  We opened during the pandemic and provided "extras" to our employees. For example, all new hires are automatically entered into a free "Dream Trip" to Italy. Our team will then vote on who should win "Team Member of the Year"—someone who's been with Truli for at least three months. At our one-year anniversary, the winner will be announced and will receive a week's trip to Italy for two with all expenses paid. This includes airfare, lodging, per diem and more. The runner up will receive an all-expense paid weekend trip for two to New York City, where they will eat their way through New York's best Italian restaurants.

MK: Are there other ways you are going over-and-above for your staff?
DZ: Making our employees' well-being a priority, we offer a compensation and benefits package with perks that are unheard of in the restaurant industry. Their goal is to create a work environment where employees feel valued and like they are part of an extended family, while also being well-compensated better than the industry has previously done. Something drastic is needed and, without being forced to do so, we need to make this industry a better place to work for our teams. We intend on turning almost 180 degrees away from the "norm" at Truli in order to draw in the best people and retain them.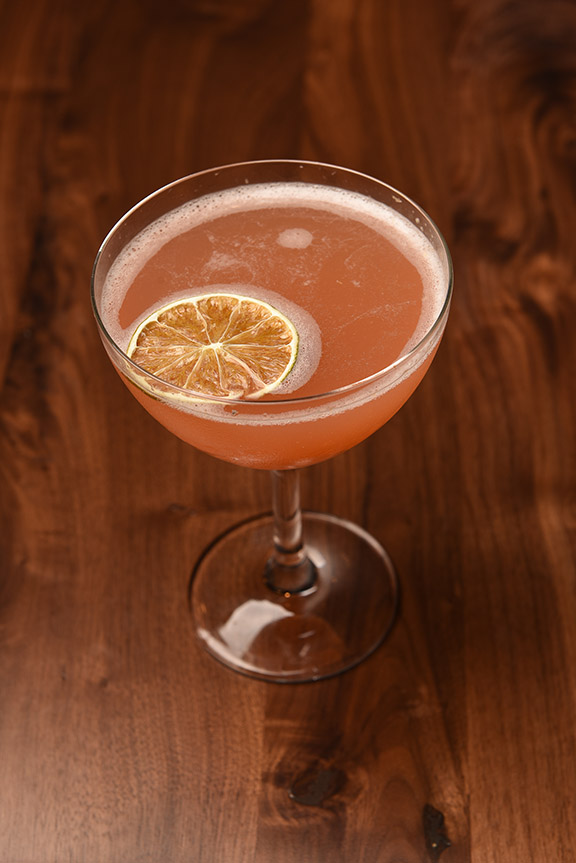 MK: How will Truli be conducting business in 2022 to assure patron safety and confidence related thereto?
DZ: We've taken numerous steps to assure the health and safety of our gusts. The team members wear masks; we have QR code menus and ordering; we sanitize every tabletop and chair after each use; there are no "communal" condiments on the tables; and we installed foot pulls on the restroom doors … as a few examples. We also have plenty of outdoor seating options and tables are well-spaced. We also offer take-out and curbside pickup.

MK: OK, let's turn attentions to the food. How would you sum up Truli's approach to cuisine?
DZ: In short: Approachable, accessible, tasty and plentiful!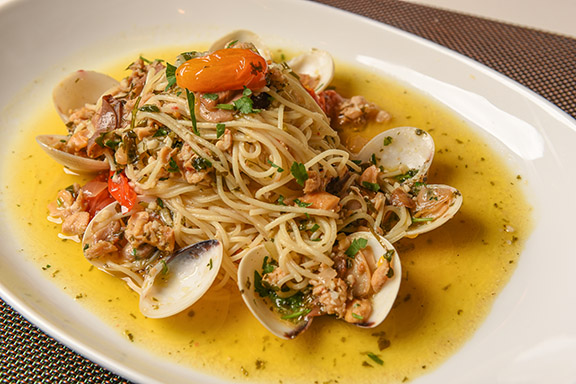 MK: Truli boasts a "create-your-own pasta menu"—please describe what patrons can expect in relation.
DZ: Diners can build the dish exactly the way they want it served rather than having their menu items dictated by us as far as pasta options go. We have 10 different types of pasta to choose from, including gluten free, nine different sauces and a variety of proteins that can be added on—singularly or in combination. There are also plenty of vegetarian options as well, including butternut squash noodles.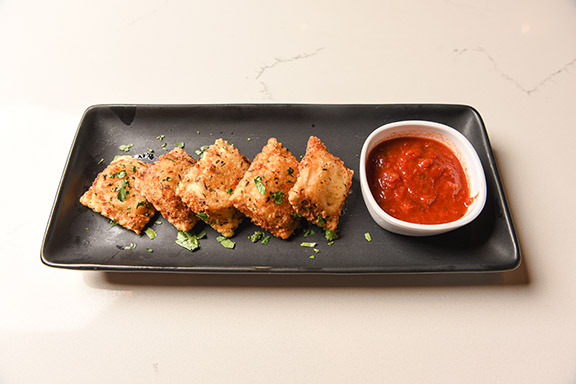 MK: What other qualities set this restaurant apart from other dining options in the area, and especially the restaurant-packed Coconut Creek Promenade?
DZ: We have a highly designed menu; creative cocktails not found elsewhere; an Italy-forward wine list that is well-priced; beautiful terrace seating and a very friendly and dedicated staff. It's the combination of all these things, coupled with top-quality fare priced right, that make us highly distinctive.

MK: Why is Coconut Creek Promenade the optimal spot for this restaurant?
DZ: It's the confluence of several neighborhoods and central to the demographic we want to attract. The Promenade is a wonderful partner and we enjoy working with their teams. They were critical in helping get us up and running during COVID and they have creative marketing ideas for their tenants and customers.

MK: What might people not know about the restaurant, but should?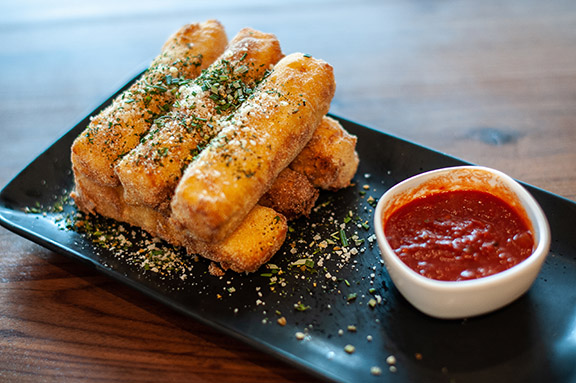 DZ: We offer copious specials! Our Happy Hour is from 4 to 6 p.m. Wednesday through Sundays, and we offer half off all antipasti and pizza … plus everything liquid other than full bottles of wine. Lunch is from 12 to 4 p.m. every day except Tuesdays and when we are not open. Plus, kids eat free on Wednesdays. We also feature bottomless Bloody Mary's, Nitro Negroni's and Mimosa's starting at noon on Saturdays and Sundays. All pizzas are two-for-one on Sundays. Also, all our desserts are made in-house except the gelato.

MK: Does Truli have a "signature dish"?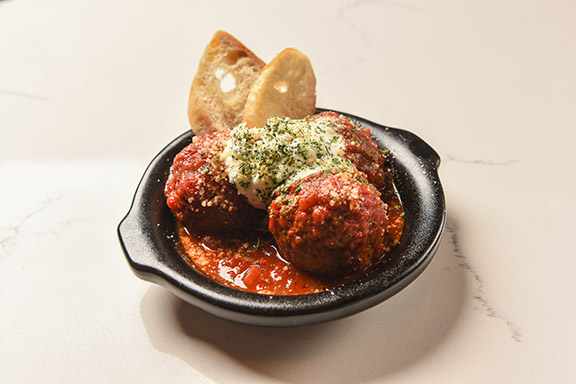 DZ: I would have to say it's the Chicken Parmesan, as the preparation is outstanding.  But, we do have several items that don't exist elsewhere, which are unique to Truli. This includes the Short Rib Ravioli, Smothered Cauliflower and Roasted Limoncello Wings.

MK: Tell me a bit about your background—what are some career highlights?
DZ: I actually went into the hotel and resort business via private equity 18 years ago and am honored to be globally considered a foremost consultant on all things food and beverage. As two fun factoids, I was responsible for building The Cheesecake Factory into a national power concept, and Nation's Restaurant News voted me one of the industry's most influential people in 2020.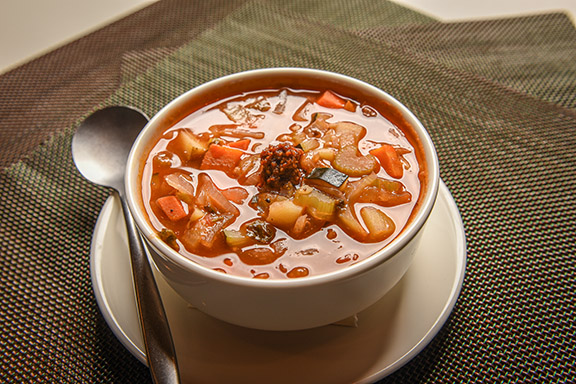 MK: What are some of your long- and short-term goals for the restaurant?
DZ: We will strive to be open seven days and nights, with our sales and success directly correlated with outstanding guest satisfaction. We'll keep things moving, never resting on menu items. The comparable for us is the value proposition, which no other restaurant seems to want to do right now.  We take our menu engineering seriously and intend on delivering a high level of value.  We'll also continually embrace new methods of operating more efficiently, but without cannibalizing or undermining the guest experience.

MK: What is your personal favorite aspects of Truli?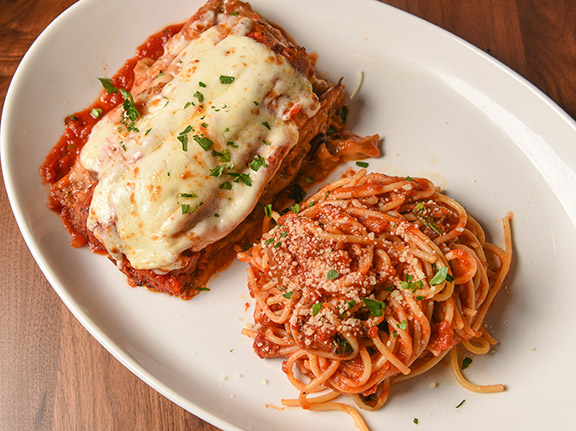 DZ: Relative to food, my favorite is the Eggplant Parmesan and a simple pizza with just cheese and sauce. Both are elegant simplicity. Food-aside, I love the decor and the terrace. We spent a lot of time and effort on the details to make the vibe a truly Italian experience.

MK: Any interesting tidbits about the location?
DZ: The name came about almost four years ago and the restaurant was supposed to be launched in suburban Milwaukee, Wisconsin. But, COVID put that to bed, so we brought it to life in our own hood since I'm Broward County-based.
Also, for a bit of celebrity gossip, Gilbert Gottfried has already been in so far.
~~~
Forbes Business Council, Newsweek Expert Forum and Rolling Stone Culture Council Member Merilee Kern, MBA is an internationally-regarded brand strategist and analyst who reports on cultural shifts and trends as well as noteworthy industry change makers, movers, shakers and innovators across all categories, both B2C and B2B. This includes field experts and thought leaders, brands, products, services, destinations and events. Merilee is Founder, Executive Editor and Producer of "The Luxe List" as well as Host of the  "Savvy Living" lifestyle TV show that airs in New York, Los Angeles, San Francisco, Miami, Atlanta and other major markets on CBS, FOX and other top networks; as well as the "Savvy Ventures" business TV show that airs nationally on FOX Business TV and Bloomberg TV. As a prolific lifestyle, travel, dining and leisure industry voice of authority and tastemaker, Merilee keeps her finger on the pulse of the marketplace in search of new and innovative must-haves and exemplary experiences at all price points, from the affordable to the extreme. Her work reaches multi-millions worldwide via broadcast TV (her own shows and copious others on which she appears) as well as a myriad of print and online publications. Connect with her at www.TheLuxeList.com and www.SavvyLiving.tv / Instagram www.Instagram.com/LuxeListReports / Twitter www.Twitter.com/LuxeListReports / Facebook www.Facebook.com/LuxeListReports / LinkedIN www.LinkedIn.com/in/MerileeKern.
***Some or all of the accommodations(s), experience(s), item(s) and/or service(s) detailed above may have been provided or arranged at no cost to accommodate if this is review editorial, but all opinions expressed are entirely those of Merilee Kern and have not been influenced in any way.***